Hospital outpatient billing draws bipartisan heat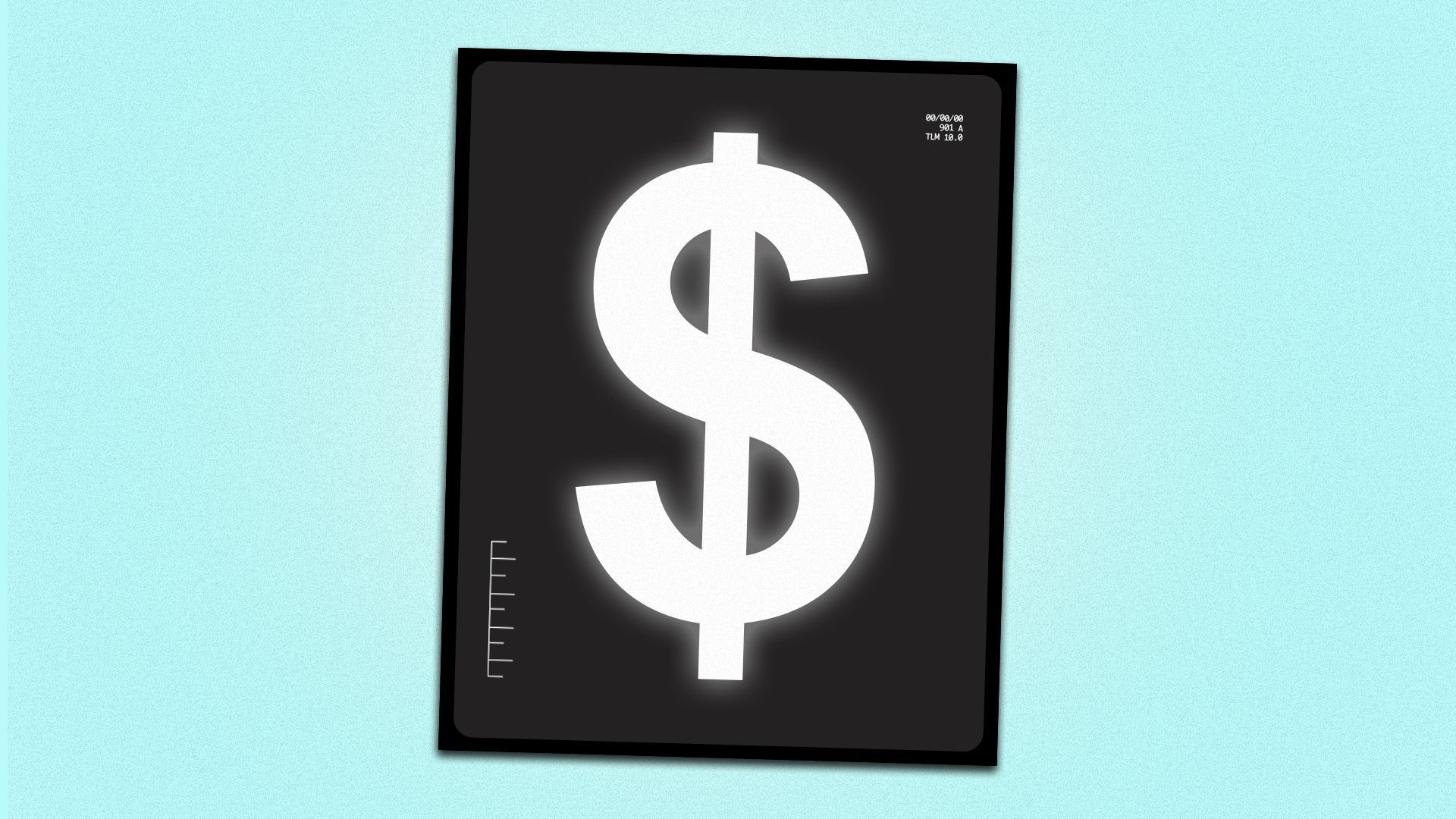 Hospitals could be playing defense this year as bipartisan scrutiny builds in Congress over the way facilities charge more for outpatient services that can be done in less-expensive settings, like a private doctor's office.
Why it matters: So-called site-neutral payment reforms could save Medicare upward of $100 billion over a decade, according to various projections, and those with private health insurance could see savings, too.
The catch: Medicare lets hospital-owned clinics be designated as outpatient departments and net a higher payment for certain services than if they were owned by clinicians or independent.
Critics say there's little evidence that the quality of care is higher and that, in many cases, physician practices were bought by hospitals and designated part of an outpatient department to take advantage of the rule.
Driving the news: Lobbyists and aides point to increasing activity in Congress on the billing front:
Rep. Annie Kuster (D-N.H.) plans to team with Rep. Victoria Spartz (R-Ind.) on a House bill addressing the issue, Kuster's office said.
It would require doctors' offices owned by hospitals to have unique billing codes so payers know where care is delivered.
A parallel effort could emerge in the Senate.
How it works: The push to address what critics call "dishonest billing" could see lawmakers stipulate what services will be reimbursed at site-neutral rates, whether they're routine tests or infusions or X-rays.
MedPAC has examined and found more than 50 services that can be administered either in a doctor's office, ambulatory surgical center or hospital and covered this way.
Making Medicare payments site-neutral could reduce spending by $153 billion, over the next decade, a 2021 Committee a Responsible Federal Budget report says.
A CBO estimate from 2020 suggests the policy could save Medicare upwards of $140 billion over the next decade.
Zoom out: Some states have tried to tackle the issue through transparency measures aimed at helping consumers understand when a hospital is charging a "facility fee" or otherwise adding costs at hospital-owned practices.
Both the Obama and Trump administrations tried to target reforms around site-neutral payments, including a CMS rule the Trump administration issued that implemented them for office visits.
That effort was challenged in the courts but upheld after the Supreme Court declined to hear an appeal by the American Hospital Association.
"It's very possible that some of this can be done through rulemaking or executive action since the Trump administration already did this and won in court," Loren Adler, associate director of the USC-Brookings Schaeffer Initiative for Health Policy, told Axios.
Advocates for site-neutral billing also believe it could help curb anti-competitive behavior in the health care market, by slowing the rapid consolidation and acquisition of physician practices by health systems.
"It's allowing consolidation and harming everyone's insurance costs, making premiums and cost sharing and everything we're spending on hospitals go higher," said Josh Gordon, director of health policy at the Committee for a Responsible Federal Budget.
The other side: Hospitals, who still wield substantial clout with Congress, argue the charges are appropriate. "The cost of care delivered in hospitals and health systems takes into account the unique benefits that only they provide to their communities," said Ashley Thompson, a senior vice president at the American Hospital Association.
"Hospital investments in the range of providers along the continuum of care can also increase access for patients and communities," she added.
The political environment, where Democrats are attacking Republicans for wanting to cut Medicare, also makes any attempt to tinker with provider reimbursements difficult, even if the changes don't involve cutting benefits for seniors.
What they're saying: Hospital costs are "the next big fight in terms of addressing affordability," said Sophia Tripoli, who works on the issue for the health care consumer group Families USA.
She noted that Families USA is working with labor unions and employers to press for action, given reforms could lower costs in the private insurance market too, not just Medicare.
"[Hospitals] say that they have all these overhead costs, that if this was changed, it would make it difficult," Rep. Larry Bucshon (R-Ind.), a doctor, told Axios. "I would beg to differ. I don't think that's true. I think that they just make more money, getting paid more for the same procedure as a physician office does."
But for all the attention, Bucshon acknowledged hospitals still may be able to preserve the status quo.
For more details on what members of Congress are thinking about hospitals and Medicare payments, subscribe to Axios Pro. Use code POLICY100 which gives you $100 off.
Go deeper