U.S. sets up migrant centers ahead of May surge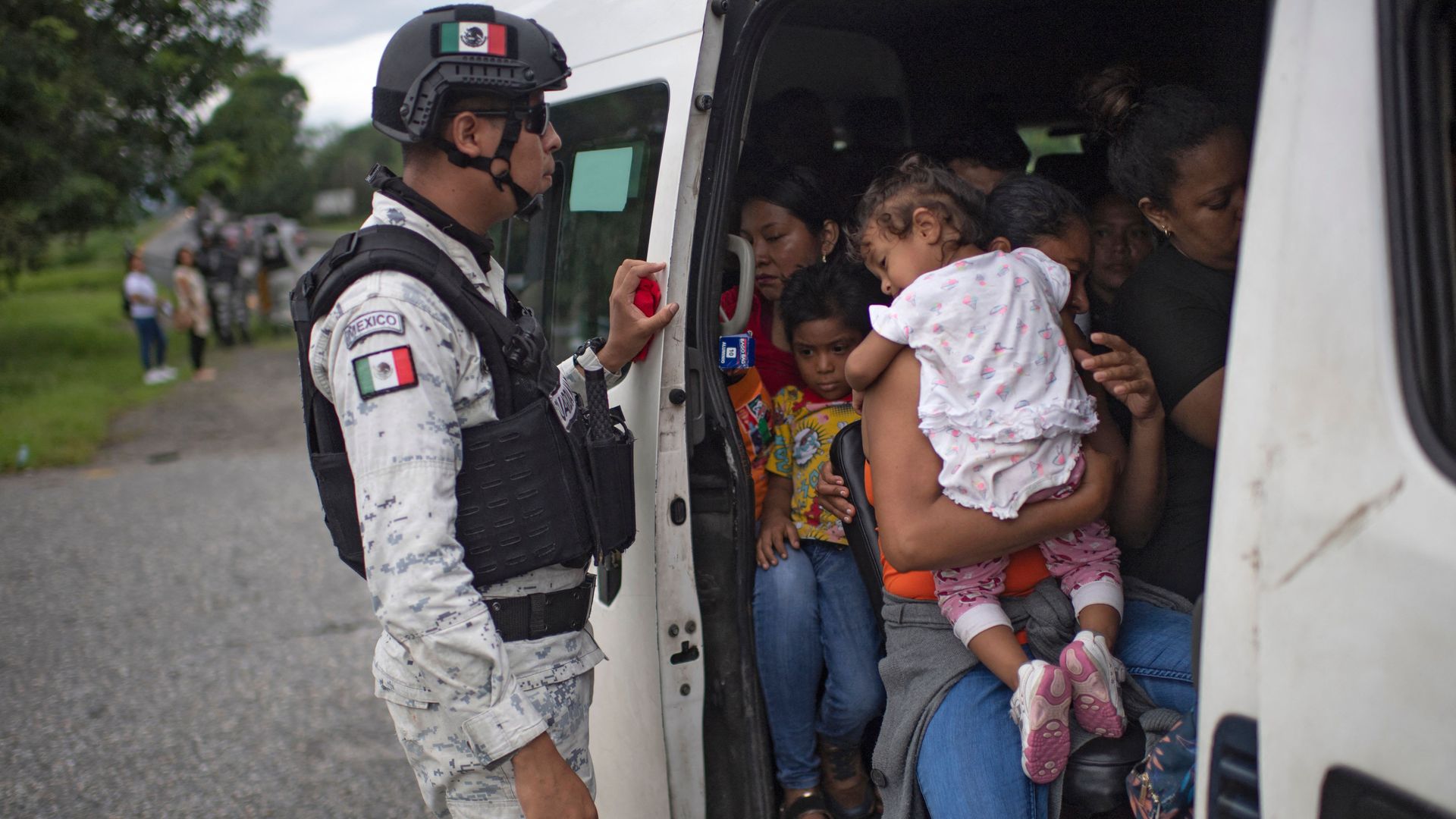 The Biden administration announced Thursday new efforts to prepare for a border surge, including setting up new regional processing centers in key countries in Latin America.
Why it matters: Government officials are bracing for migrants and asylum seekers attempting to cross the border once officials can no longer rapidly expel them using a pandemic policy called Title 42 — compounding already stretched resources.
The new processing centers in Guatemala and Colombia will be run by international organization partners to screen asylum seekers for a wide range of legal pathways — including refugee resettlement, parole, and family reunification programs, senior administration officials told reporters on a call.
If they are deemed eligible, migrants would continue their journey via a safe means of travel. They will also be provided information for local options.
Canada and Spain have agreed to accept referrals from the regional processing centers. The Biden administration is also in discussion with other countries to establish more centers, the officials said.
The big picture: The plan builds on broader policy changes, including the expansion of a border scheduling app, new parole processes and a rule that would severely restrict asylum for those who illegally cross the border and do not first seek protection in countries they travelled through.
Since the start of the pandemic in March of 2020, Title 42 has allowed U.S. officials to expel migrants and asylum seekers without processing and the rules has been invoked more than 2.5 million times.
Title 42 is set to end at 11:59 p.m. on May 11, when the U.S. will return to using Title 8 enforcement actions, which includes strict consequences for unlawful entry, including a five-year ban on reentry.
Between the lines: Immigration advocates and many Democrats are eager to see the end of Title 42 but the GOP has been hammering the administration on the issue, linking the border crisis to fentanyl — even though the vast majority of fentanyl brought into the U.S. is brought by Americans.
The bottom line: The historically large numbers of migrants and asylum seekers arriving at the border — and inflation — has led to significant funding shortfalls at the two agencies most involved at the border: Customs and Border Protection (CBP) and Immigration and Customs Enforcement (ICE).
Go deeper... Axios Explains: Seeking asylum in the U.S.
Go deeper