BuzzFeed News shutters amid digital media reckoning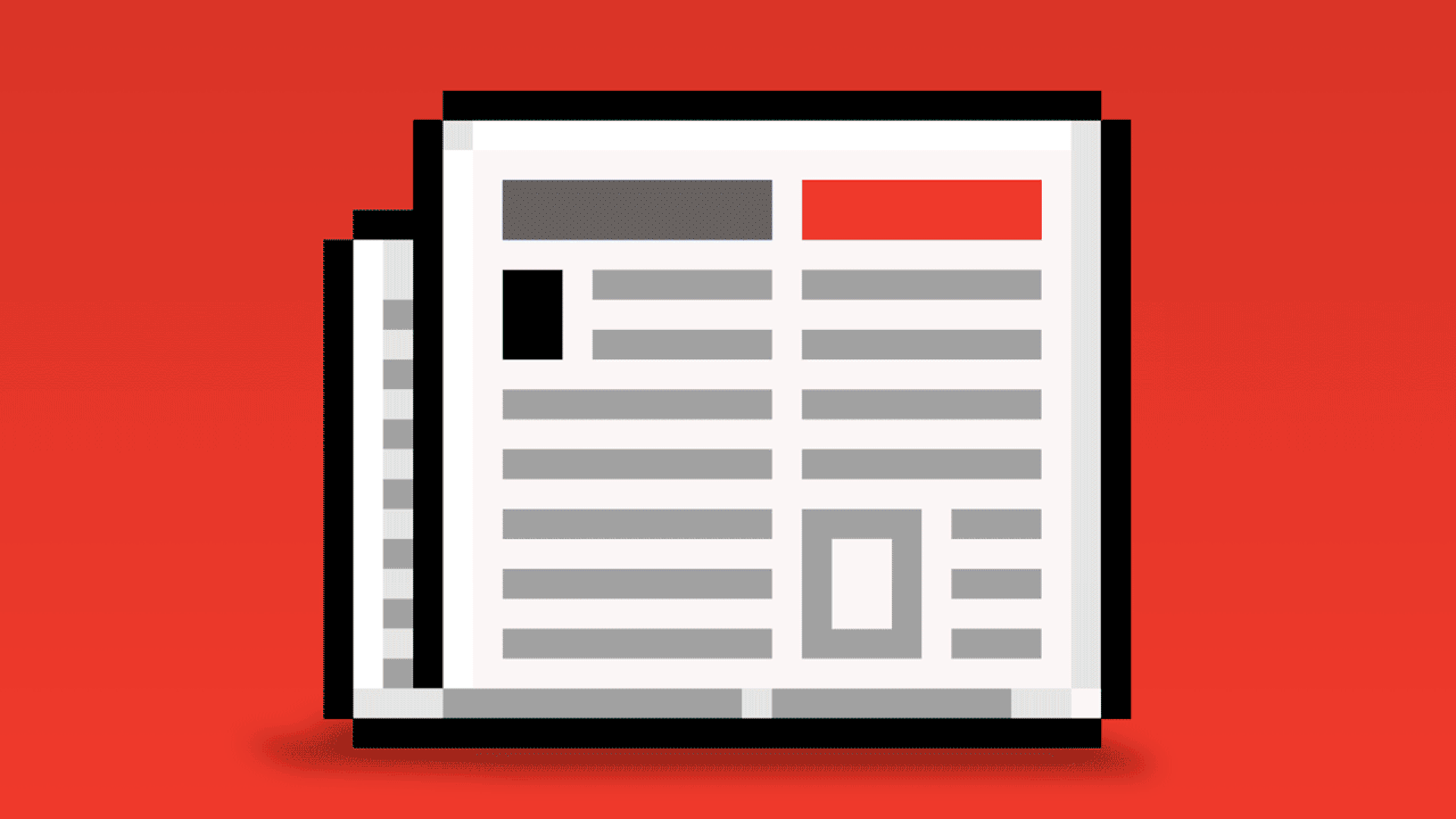 The shuttering of BuzzFeed News after years of painful layoffs and cutbacks represents the end of an era for the digital publishing industry.
Why it matters: Companies like BuzzFeed, Vox Media and Vice Media that rapidly expanded and raised lots of cash at high valuations in the aughts are struggling in a dramatically different media landscape.
Launched ahead of the 2012 election, BuzzFeed News quickly became known for fast viral scoops and sweeping investigations, with a slate of well-sourced reporters all over the world.
Though the news arm leant credibility to BuzzFeed — which had previously best been known for viral, entertaining content — it was never a profit driver, and relied on its parent company's ability to keep it afloat.
After BuzzFeed went public in 2021, keeping the news division alive became a liability with shareholders.
The big picture: The internet publishing landscape shifted after tech firms changed their algorithms in the late 2010s. Instead of pursuing scale, more publishers have begun to lean into products like newsletters and subscriptions.
Vox Media raised $100 million from Penske Media earlier this year at a value of roughly $100 million less than its revenues. Vice Media today is struggling to find a buyer that will value the company at more than $1 billion. It was valued at $5.7 billion in 2017.
On Thursday, the Wall Street Journal reported that Vice Media is discussing shutting down Vice World News if a sale doesn't materialize in the coming weeks.
Driving the news: BuzzFeed CEO Jonah Peretti announced the news in a staff-wide memo Thursday, just weeks before the company is slated to report its first-quarter earnings to investors.
In addition to shuttering BuzzFeed News, the company is also cutting 15% of its staff, or roughly 180 people. Two C-level executives are leaving.
Be smart: Even before BuzzFeed became a public company in 2021, it long faced pressure from investors to part way with its news — and focus on more lucrative parts of its business, like its social video food brand, Tasty, and its culture arm, Complex.
Executives tried to keep BuzzFeed News alive, opting for incremental layoffs over the past few years. In 2020, the company acquired viral left-leaning news site HuffPost to help scale its news efforts.
Zoom out: Ultimately, the hurdles BuzzFeed faced were too great, and news proved difficult to monetize, despite the quality of the product.
BuzzFeed News won multiple awards, including a Pulitzer in 2021. It was the first outlet to report ways that TikTok was accessing U.S. user data in China, leading to renewed calls for the app's ban in 2023.
Perhaps BuzzFeed News' most notable editorial effort was its 2017 decision to publish the now-infamous "Steele dossier," an unverified document that helped drive a narrative of collusion between former President Trump and Russia.
Ben Smith, who was BuzzFeed's editor-in-chief at the time, wrote Thursday he didn't regret publishing the dossier but did regret "not aligning a strong business with our news operation from the start."
State of play: BuzzFeed went public via a blank check merger in 2021, just as the market began to teeter.
The vast majority of investors in the blank check company that merged with BuzzFeed to take it public pulled their cash from the deal before it closed, leaving BuzzFeed with less cash on hand than it banked on having as a public company.
The digital ad market, which BuzzFeed is mostly dependent on for revenue, has slowed significantly in response to economic uncertainty. A pullback in the tech sector impacted BuzzFeed's affiliate marketing efforts.
Dozens of media firms are suffering from similar market conditions. Insider on Thursday announced it would lay off roughly 100 staffers.
Buzzfeed's strategy came under pressure once Big Tech platforms like Facebook and Google started to shift their algorithms.
Facebook famously pivoted its algorithm to focus on posts from friends instead of brands and media outlets in 2018. Google changed its search rankings in 2019 to prioritize original reporting over aggregation.
"I made the decision to overinvest in BuzzFeed News because I love their work and mission so much," Peretti wrote in a staff memo. "This made me slow to accept that the big platforms wouldn't provide the distribution or financial support required to support premium, free journalism purpose-built for social media."
By the numbers: At its height, BuzzFeed News once boasted 250 employees. As of the announcement Thursday, 59 people worked at BuzzFeed News and 1200 worked at BuzzFeed writ large.
A source said the company believes it can preserve around 25% of those roles by hiring some employees into other departments at HuffPost and Buzzfeed.com. The company will concentrate all of its news efforts moving forward on HuffPost, which Peretti noted is profitable.
BuzzFeed has suffered as a public company. Its stock reached an all-time low Thursday at 77 cents per share. BuzzFeed today is valued at 107 million on the public market, about 4 times less than its 2022 revenue.
What to watch: BuzzFeed, Insider and other publications are beginning to experiment with ways artificial intelligence can help their companies become more efficient. A source said none of the eliminated positions at BuzzFeed will be replaced by artificial intelligence.
Go deeper