Brace yourself for a summer of air travel hell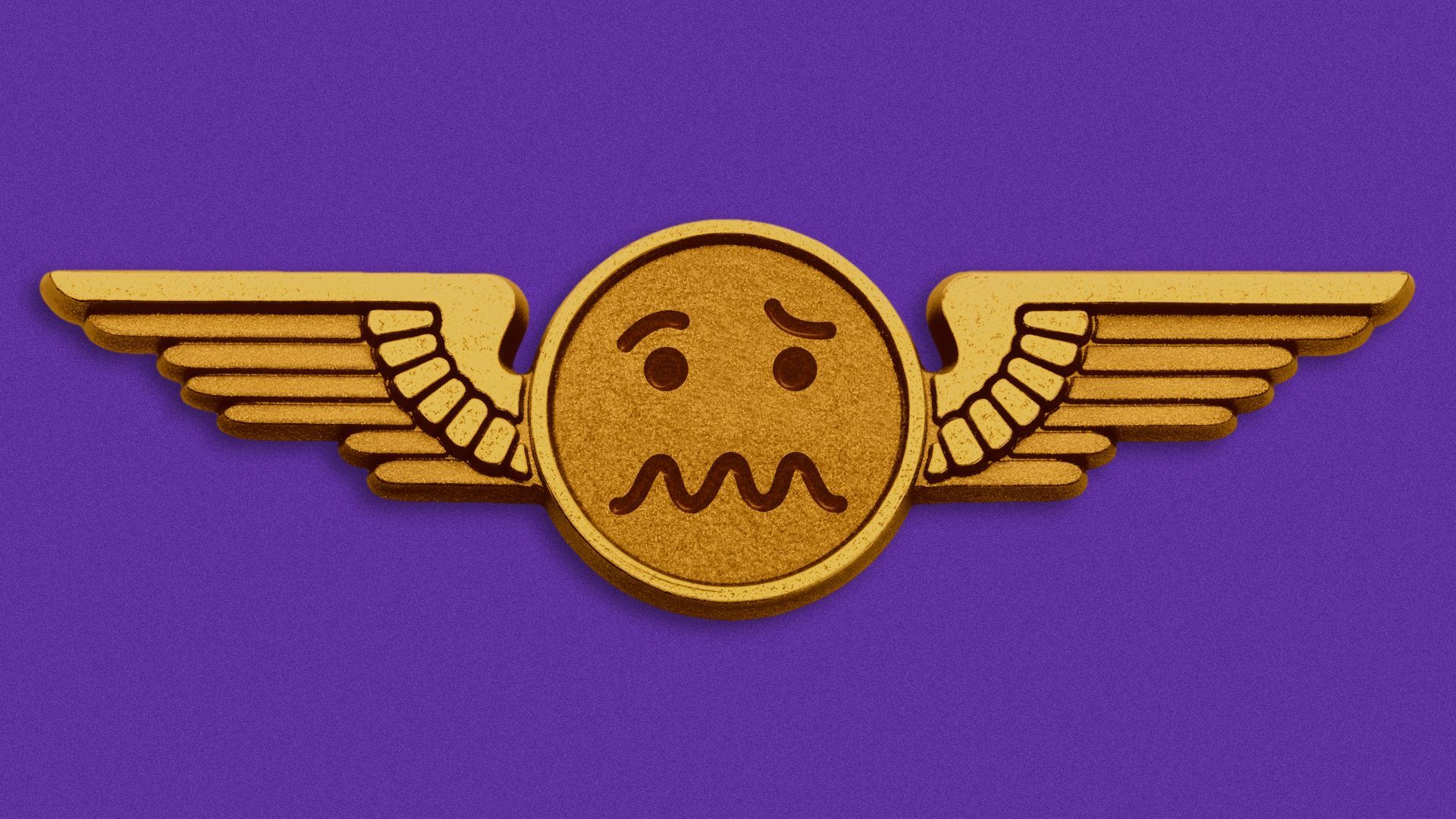 Airlines, aviation officials and the TSA are all telegraphing an alarming message for travelers: Flying is shaping up to be an absolute nightmare this summer.
Why it matters: It's unusual for all these powers that be to hint so loudly that we're in for a rough few months — and travelers would be wise to heed their warnings.
Tuesday's Southwest Airlines snafu, where data connection issues briefly halted departures, is a reminder of how quickly a relatively small problem can cause big headaches.
Driving the news: The TSA expects a potential record number of travelers to pass through the country's airports this summer, administrator David Pekoske told Bloomberg in a new interview.
"I expect that we're going to see very, very strong demand all the way through the summertime, and that's what we're preparing for," Pekoske said.
"It'll be a challenge, but we've faced this challenge in prior years and we've been able to be successful at it."
Meanwhile, several major airlines are trimming summertime service amid concerns about air traffic control staffing levels.
Staffing at a key New York-area control facility, for instance, is at about half of target levels. Nationwide staffing is at about 80%.
Because the national airspace system is so interconnected — and because New York is such a busy area — problems there can easily reverberate nationwide.
Be smart: Controller staffing problems are partially a remnant of the COVID-19 pandemic, which slowed the hiring and training process.
The intrigue: In anticipation of a potentially record-setting summer, the FAA is letting airlines fly fewer flights to reduce stress on the national airspace system without the risk of losing their "slots" at key airports.
Normally, airlines need to operate a certain number of flights to prevent their slots — essentially permission slips to service particular airports — from being reassigned to rival carriers.
Airlines are also favoring bigger planes, CNBC reports, in a bid to serve more passengers with fewer total flights.
And the FAA is reassigning some airspace around Newark Liberty International Airport to Philadelphia approach controllers to lighten the load on those in New York.
Reality check: Prepare as they might, it looks increasingly likely that the country's airlines and airports are going to be absolutely slammed this summer.
Throw in a thunderstorm or hurricane, and you've got a recipe for travel disaster.
The bottom line: If you've got plans to fly this summer, get to the airport early, prepare for delays and cancellations, and have a Plan B — and maybe C and D — ready.
Go deeper