Delta reports record advance bookings as summer travel season approaches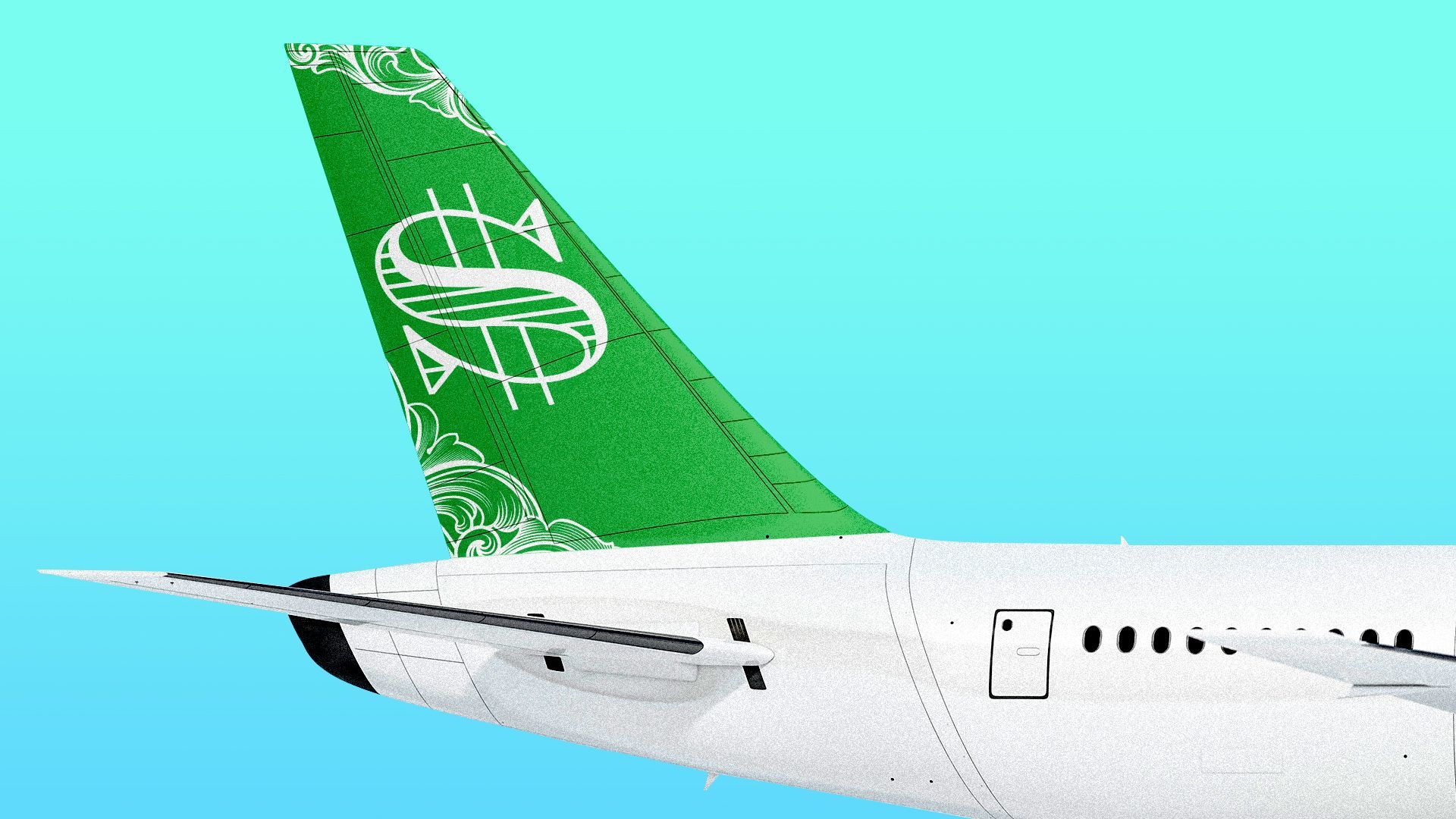 Don't expect an empty seat next to you on the plane this summer.
Driving the news: Delta Air Lines on Thursday reported record advance bookings for summer travel despite industrywide inflation in fares.
CEO Ed Bastian described it as "robust demand" leading to a 17% increase in capacity for the quarter that ends in June.
The intrigue: Airfare inflation isn't scaring off prospective travelers.
Fares rose 17.7% in March, compared with a year earlier, according to the Consumer Price Index released Wednesday.
But flight searches are up 25% for trips in June through August, while "interest is up triple digits for international destinations across Europe and Asia," Expedia reported this week.
State of play: One encouraging sign for airlines is that corporate travel — which has lagged leisure travel in returning to full force since the pandemic started — is showing signs of returning.
"We have seen a high correlation between the opening of offices with the return of corporate travel, principally with consultancies, advisers, people being available to take meetings," Bastian said Thursday on an earnings call.
Yes, but: Airlines aren't sporting a clean bill of health.
Major airlines have signed deals for pilot compensation hikes of 30%, compared with pre-pandemic salaries, while wage inflation for other airline workers has increased by 10% to 20%, according to Third Bridge analyst Christopher Raite.
"All airlines, but particularly the mainline carriers, are structurally less profitable than they were pre-pandemic due to rising labor costs — particularly for pilots," Raite wrote Thursday.
The big question: Are airlines and airports prepared to handle the deluge of passengers after tens of thousands of cancelations and weather disasters last summer?
Delta has "spent a lot of time" on "ensuring that we have the right resources in the right places with the right level of training," Delta CFO Daniel Janki said on the earnings call.
Storms "will happen in the summer," he said, but the airline has made strides on its "resiliency and the ability to recover from storms," Janki added.
The bottom line: Airline passengers can expect to sit elbow to elbow this summer, and it'll come at a higher cost.
Go deeper