What we know about the Southwest Airlines computer glitch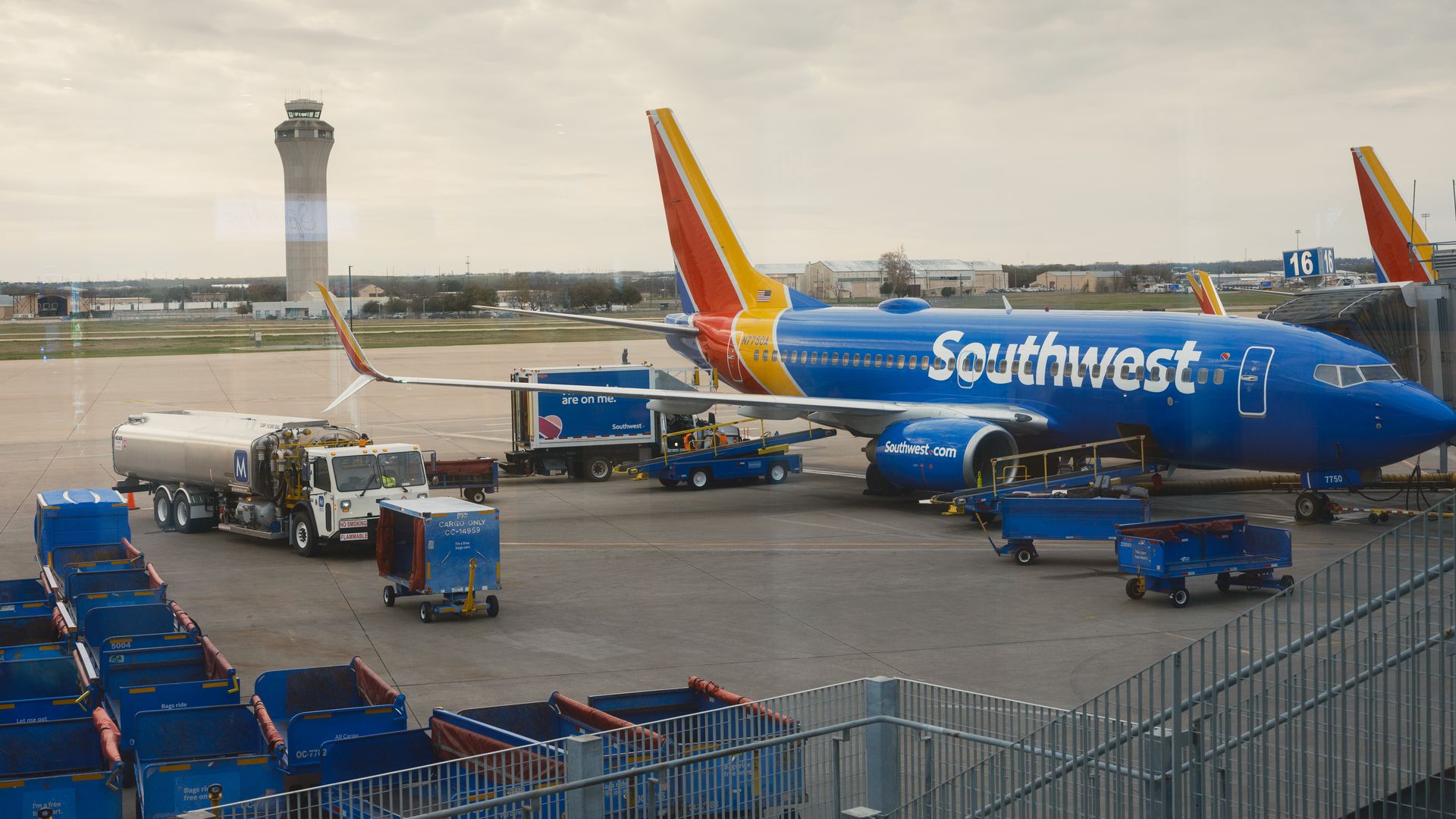 Southwest Airlines was temporarily forced to halt domestic departures Tuesday following a technical issue.
Why it matters: This is the latest hurdle for the airline, which suffered a disastrous holiday meltdown late last year that prompted days of delays, cancellations, and baggage claim chaos.
Catch up quick: Sparked by severe weather and made worse by the airline's business model and tech issues, Southwest Airlines saw more than 15,000 flight cancellations in December 2022.
What did officials say?
The Federal Aviation Administration (FAA) confirmed at about 10:30 a.m. Tuesday that Southwest had requested that it pause the airline's departures.
In a series of tweets responding to Twitter users inquiring about delays, Southwest Airlines acknowledged that delays had occurred due to "intermittent technology issues."
About 30 minutes after confirming the ground stop, the FAA tweeted that it had been "fully canceled."
What caused the delay?
Southwest confirmed in a statement following the end of the flight pause that the disruption had been caused by "data connection issues resulting from a firewall failure."
"Early this morning, a vendor-supplied firewall went down and connection to some operational data was unexpectedly lost," it added.
What happens next?
Even with the end of the flight pause, the delays will have a ripple effect that affects flights through the rest of the day.
"Even as flights seem to be resuming, delays are going to stack up through the day, and some later flights could be canceled," David Slotnick, senior aviation business reporter at The Points Guy, said in a statement.
At about 11 a.m. Tuesday, there were roughly 60% fewer Southwest flights in the air than at the same time last week, according to Flightradar24, a flight-tracking service.
Southwest had a travel advisory in place Tuesday "in order to provide maximum flexibility" for customers rebooking flights.
Go deeper