Southwest lost $800 million from cancellation meltdown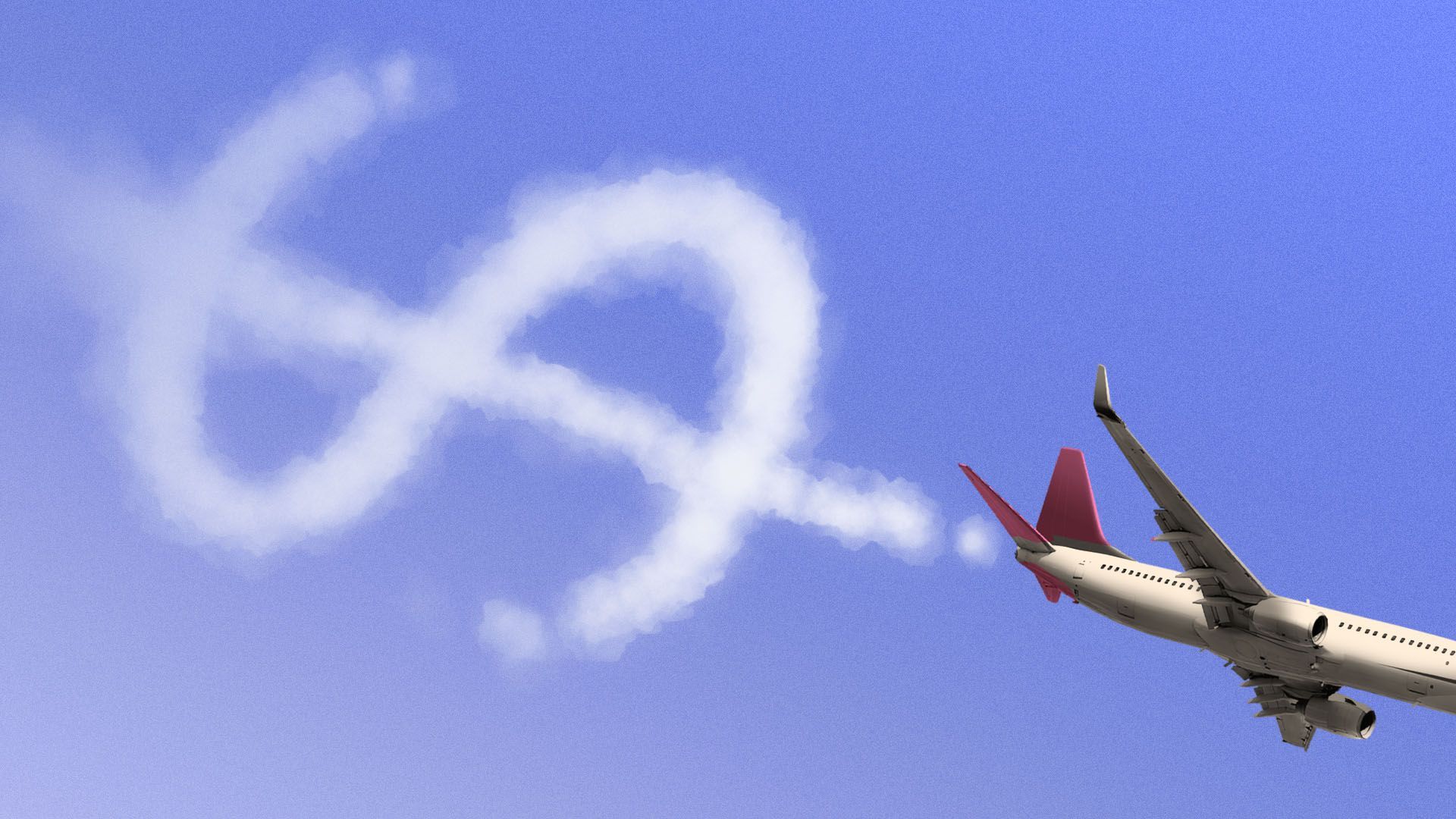 Southwest Airlines has been in damage-control mode since its December cancellations meltdown, working to defend its reputation. Now, that episode has an actual price tag.
Driving the news: The airline said today the snafu cost it $800 million in the fourth quarter (around $620 million on an after-tax basis), driving it to a net Q4 loss.
And it expects to take another $300 million to $350 million hit to revenue for the current quarter as well: Canceled return trips from those nixed flights bled into January, and bookings are lower than usual for February, it said.
Southwest's stock closed down 3.2% today. It has been steadily recovering since falling 10.8% in the middle of the chaos in late December.
Flashback: The airline canceled 16,700 flights between Dec. 21 to 31, stemming from extreme winter storms grounding flights, and then exacerbated after its scheduling systems got overwhelmed by the deluge of flight changes.
The big picture: Southwest has a strong reputation, a fact noted by both executives and analysts on its earnings call today. And its efforts since the December debacle to defend it appear to be working.
Between public apologies, the airline has been concentrating on customer refunds and reimbursements for those affected.
And it is confident that business will be back to normal in March.
What they're saying: "The good thing is our customers are very loyal, and we're seeing that," CEO Bob Jordan said on the call.
"We had a sale recently. That sale went really well... We're seeing our customers redeem [rewards points] quickly at an even faster than typical rate for something like that, this gesture of goodwill."
The bottom line: Despite the Q4 loss, Southwest reported a full-year net income of $539 million for 2022. And it said today that it expects March 2023 managed business revenues to be roughly restored to March 2019 levels.
Southwest is telling investors it sees clear skies ahead.
Go deeper