America's airports are suddenly pretty good now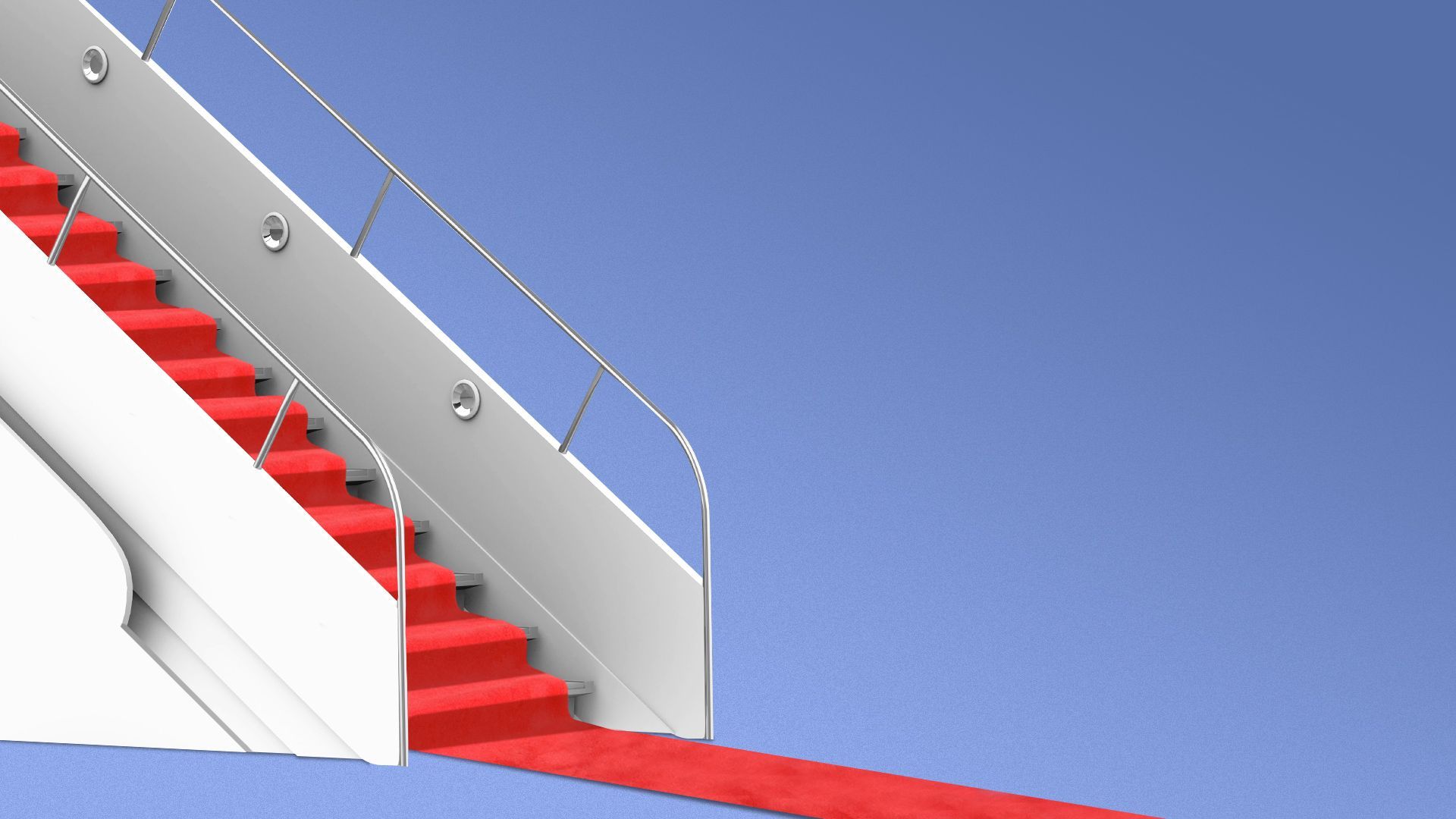 As travelers take to the skies this spring and summer, many are in for a delightful surprise: Several of the country's airports have made big improvements in recent months, including some whose very names had long been met with something between weariness and outright dread.
Why it matters: Airports are gateways to their city, where travelers make their first impression upon arrival.
More importantly, the latest improvements aren't just about aesthetics — they're also about accessibility and accommodations for travelers with different needs.
Driving the news: The most notable recent airport glow-up? New York's LaGuardia, of course.
Between the lines: These and other airports have also been busy installing modern amenities that, while less flashy, will no doubt be appreciated by those who find themselves in need.
Lactation rooms and pods are now almost as common an airport feature as Hudson News and Starbucks — many made by a startup called Mamava. All-gender bathrooms are starting to pop up too.
Newark Liberty International Airport, also newly upgraded, now boasts a sizable kids' play area where little ones can stretch their legs and burn off some energy before a long flight.
Kansas City's new "Air Travel Experience Simulation" is particularly impressive — it's a cross-section of a real airliner where first-time, nervous or neurodivergent passengers can get a sense of what'll happen on their real flight before they board.
Yes, but: Many of the country's other airports remain long overdue for sweeping renovations and upgrades of their own.
Plus, all the USB ports in the world won't make much difference if you're stuck at the airport for hours amid the next systemwide meltdown, or if there's significant overcrowding.
Reality check: While some airports are getting big, expensive improvements, many small regional airfields are losing service, cutting off their surrounding communities from the air travel network.
Plus, U.S. airports overall leave a lot to be desired compared to their global peers — not a single American airfield cracked Skytrax's 2023 ranking of the world's top 10 airports overall. (LaGuardia got the nod specifically for "best new terminal.")
What's next: The Biden administration is funneling billions into further airport upgrades nationwide, with projects ranging from new terminals and security areas to baggage system overhauls and greener heating systems.
Part of that money is going to behind-the-scenes upgrades — some airports are getting control tower upgrades, for instance.
The bottom line: Even people who usually hate the airport might find something to like the next time they fly.
Editor's note: This story has been corrected to reflect that LaGuardia's new Delta Sky Club is in Terminal C, not B. It was originally published on March 27.
Go deeper