Scoop: TikTok bill finds new detractor in House GOP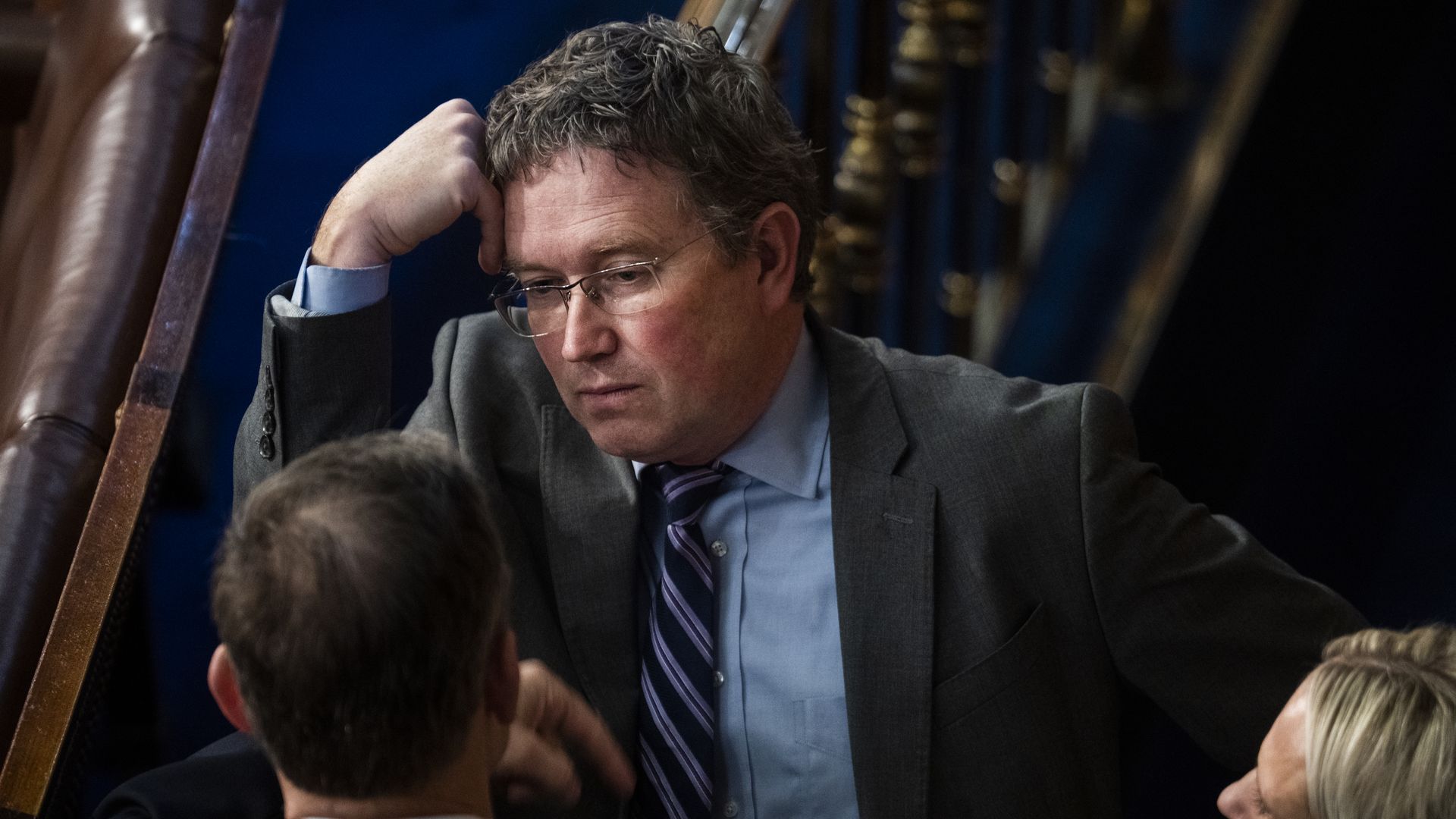 A libertarian-minded House Republican quietly has been making the case to GOP leadership against legislation targeting TikTok, Axios has learned.
Why it matters: Efforts to ban the Chinese-owned social media app face growing doubts on the left and the right, as well as from the tech industry.
What he's saying: Rep. Thomas Massie (R-Ky.) told Axios he is part of a "not just libertarian, but a populist revolt" against the RESTRICT Act, which would give President Biden greater power to regulate and sanction China-affiliated companies, including TikTok.
"I've communicated very politely to our leadership here that if you ever try to bring a bill like that here, we're going to have even more problems in this chamber," he said in an interview at the Capitol.
The Kentuckian, who has long shown a willingness to be a thorn in leadership's side, asserted that the bill is being used as "an excuse to grow government ... [to give them] the power to be judge and jury."
Yes, but: Unlike progressives, who have opposed banning TikTok on the basis of the platform's value to creators and Generation Z, Massie said his opposition is based on small-government principles.
"I have no affinity for TikTok, I think it probably is caustic to our society," Massie said, but "the cure is worse than the disease, for sure."
State of play: The legislation, introduced by Senate Minority Whip John Thune (R-S.D.) and Senate Intelligence Committee Chair Mark Warner (D-Va.), is making its way through the Senate, where it enjoys broad bipartisan support.
The big picture: Leading House Republicans have introduced their own party-line TikTok bills that go even further than the RESTRICT Act — which, they have argued, doesn't have enough teeth.
If more right-wing populists in the House fall in with Massie, it could further complicate the math for any of these bills in a chamber divided by just a few seats.
Go deeper