U.S. convoy attacked in Sudan, Blinken says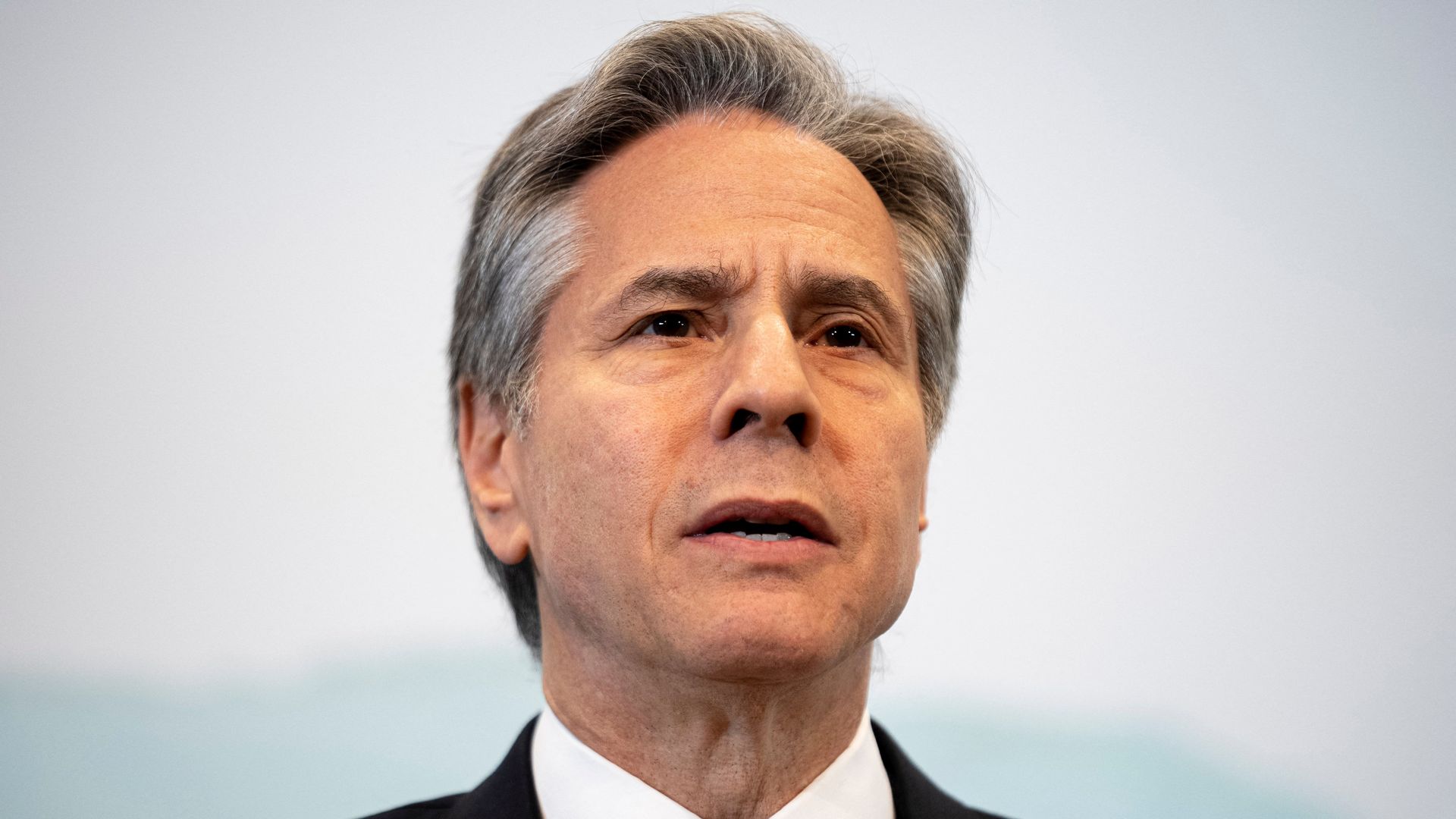 A U.S. diplomatic convoy was fired on by gunmen believed to be affiliated with the Sudanese Rapid Support Forces (RSF) militia in Khartoum, Secretary of State Tony Blinken confirmed on Tuesday. There were no immediate reports of casualties.
The big picture: The incident on Monday night marks another escalation in the fighting in Sudan and is the latest in a series of attacks on foreign diplomats and international organizations in Khartoum.
Driving the news: At least 100 rounds were fired at the U.S. embassy convoy during the attack, according to Al-Arabiya.
A State Department spokesman told Axios that neither John Godfrey, the U.S. ambassador to Sudan, nor his car were in the convoy when the incident took place.
Blinken said at a press conference at the end of the G7 Foreign ministers summit in Japan that the vehicles in the convoy had diplomatic license plates and were marked with U.S. flags.
He said no U.S. personnel were harmed in the attack, which he called "reckless and irresponsible."
Blinken said that initial reports suggested the attack was conducted by gunmen affiliated with the RSF militia, which has been fighting the Sudanese military in recent days.
Of note: The attack on the U.S. convoy happened shortly after gunmen entered the EU ambassador's residence in Khartoum and attacked the ambassador.
According to press reports, the assailants were members of the RSF militia.
State of play: Blinken said he spoke on the phone on Tuesday with the commander of the Sudanese military General Abdel Fattah al-Burhan and the commander of the RSF militia Mohamed Hamdan Dagalo — better known as Hemedti — and stressed the attack on the U.S. convoy was unacceptable.
The two generals are responsible to ensure the safety and well-being of civilians, diplomatic personnel, and humanitarian workers, he added.
Blinken said he proposed to the two generals a 24-hour humanitarian ceasefire in Sudan that would allow the delivery of aid and could be a basis for a more stable cessation of hostilities.
Go deeper: How a rivalry between generals sparked a battle to control Sudan
Go deeper