McDonald's Hamburglar returns to promote burger changes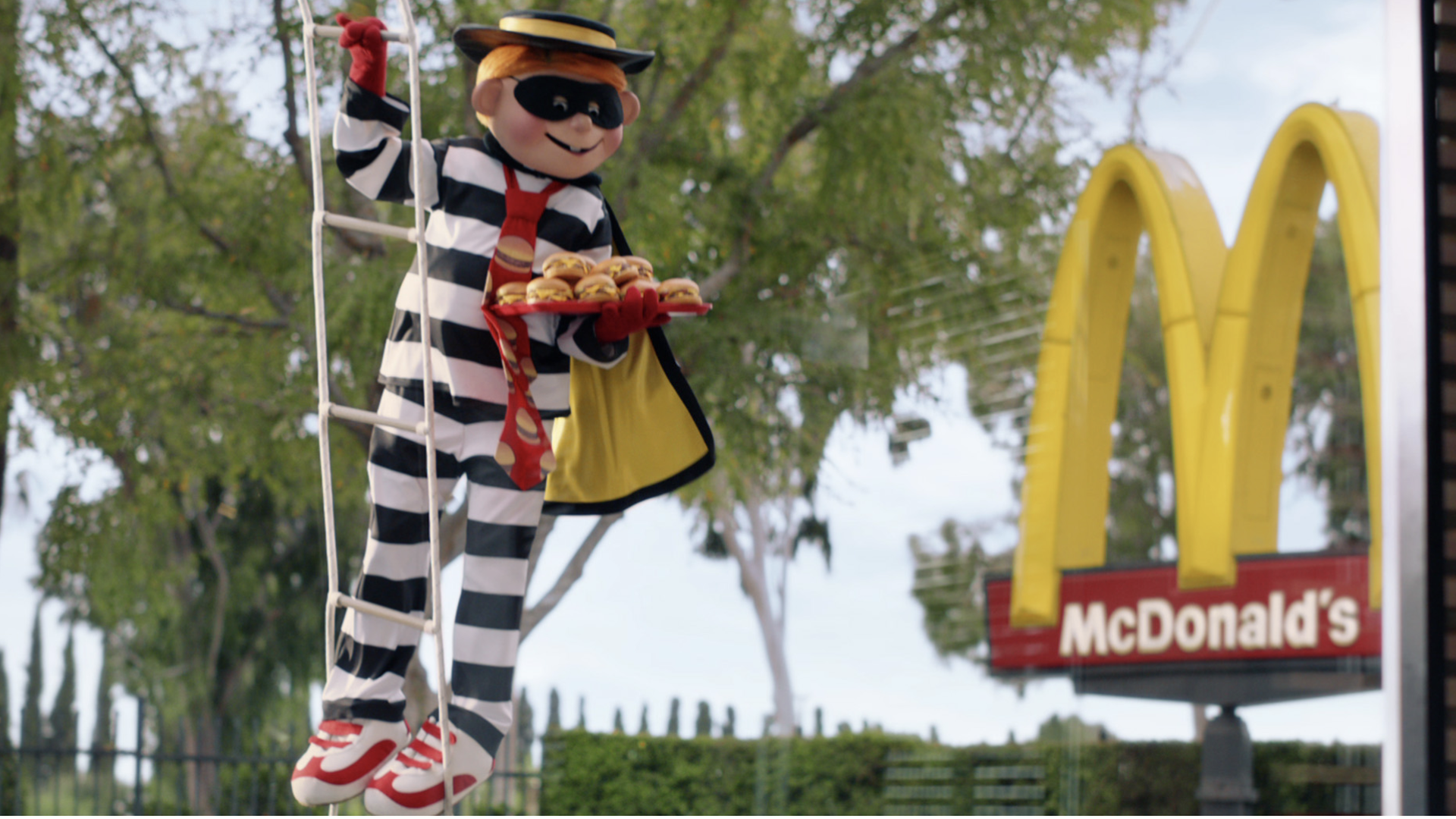 The Hamburglar has come out of retirement for a new McDonald's advertising campaign to promote the coming rollout of changes to its classic burgers.
Driving the news: The iconic character — first debuted in the 70s and known for his "robble, robble" catchphrase — is back for his first commercial in traditional form in more than two decades, McDonald's said.
Zoom in: The villain did come back in a 2015 makeover, presented as a humanlike adult character, to promote McDonald's limited-time Sirloin Third Pound Burgers, and again last year as a toy in adult Happy Meals.
The current campaign depicts the caped burger thief in his throwback animated form, one likely recognizable to Gen Xers.
What's happening: The fast-food giant announced Monday that it has made some small changes to its Big Mac, McDouble burger, classic cheeseburger, double cheeseburger and burger.
The changes, such as making the burgers "hotter, juicier and tastier," have debuted in several cities on the West Coast including Seattle, Phoenix, San Francisco, Denver, Salt Lake City, Los Angeles and Las Vegas.
They're expected to be at all McDonald's nationwide by 2024, the company said.
What they're saying: "We found that small changes, like tweaking our process to get hotter, meltier cheese and adjusting our grill settings for a better sear, added up to a big difference in making our burgers more flavorful than ever," said Chef Chad Schafer, the chain's senior director of culinary innovation.
Tariq Hassan, McDonald's USA chief marketing and customer experience officer, said the company brought back the Hamburglar in its marketing campaign to get the word out.
The bottom line: When you spot the Hamburglar's cape and striped outfit in your city, that's when the burger will be available locally, the company said.
More from Axios:
Go deeper