Axios survey: Readers sour on snail mail over stamp inflation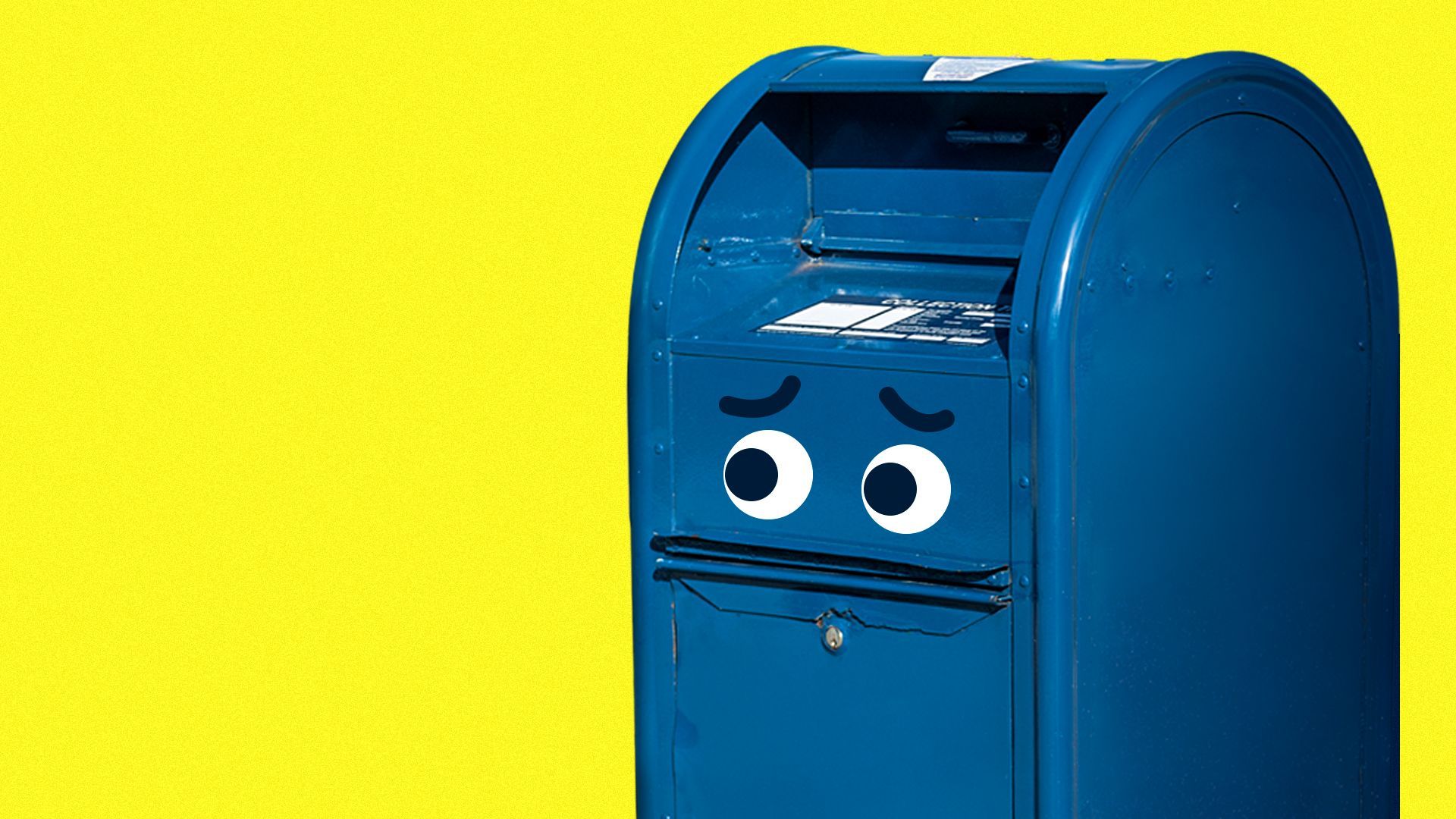 Hundreds of readers responded to Axios' informal survey on rising stamp prices. Many say they plan to stock up on Forever stamps before the proposed 3-cent price increase.
Why it matters: Some snail mail holdouts are increasingly opting to pay bills online. Others say they're reducing the number of greeting cards and letters they send.
"Using the U.S. Post Office to post mail is like writing a check, it's usually not necessary and better to be avoided." — Mike S. from Minneapolis.
"Only what I cannot accomplish via email/website. I can't remember the last time I mailed something." — Michelle F. from Foxworth, Mississippi.
"I have reduced sending Christmas cards and other cards and use email or Facebook, which doesn't cost anything and is easier to do." — Barbara J. from Durham, Maine.
"I retired from the Postal Service and understand why there needs to be an increase but I'm also aware of how much money is wasted by the Service now with their current practices." — Christine G. from Georgetown, Indiana.
A few readers said they thought the Postal Service should jack up stamp prices to be done with small increases.
"Why don't they just make it a buck and be done with these stupid increases for the next 10 years?" — Daniel B. from Berkeley, California.
"Wish they would raise the price to $1 and be done with it." – Lynn E. from Sacramento, California.
Editor's note: Responses have been edited for style.
Go deeper