Chipotle reveals all-electric, wind- and solar-powered restaurant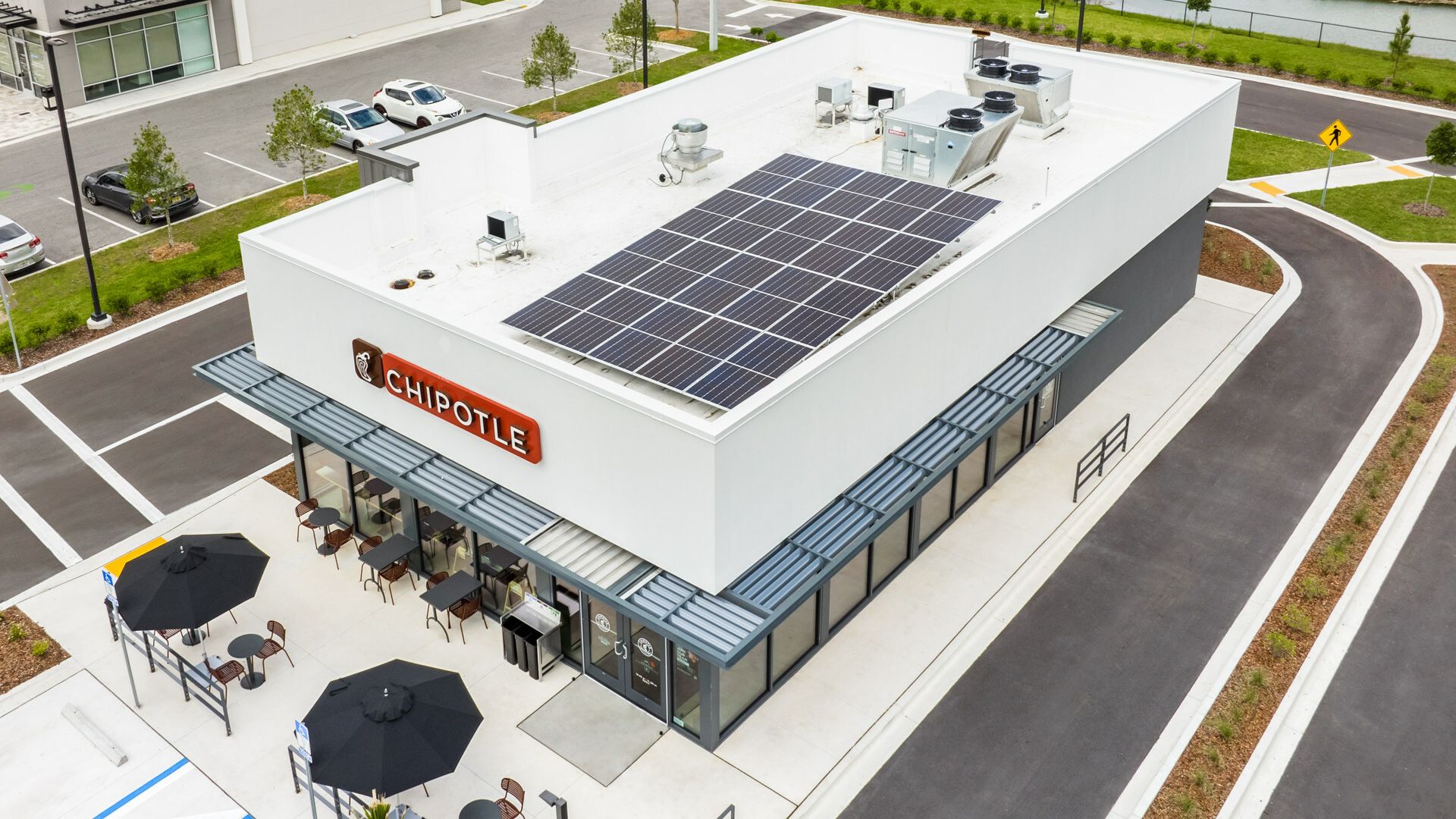 Chipotle unveiled an all-electric restaurant concept Tuesday that relies entirely on alternative energy to power its stoves, grills, electric car charging ports and more.
The big picture: The reveal comes as Chipotle and other fast-food chains are under enormous pressure to reduce their carbon emissions.
Several major fast-food and retail chains, including Subway, 7-Eleven and Walmart, have all recently announced big pushes into electric vehicle charging as part of broader efforts to go green, Axios' Alex Fitzpatrick reports.
While rooftop solar panels will be installed "where feasible," Chipotle says, most of the restaurants' energy will come from offsite wind and solar generation.
Driving the news: Chipotle has opened two restaurants with what it's calling "responsible restaurant design" features so far: one in Gloucester, Virginia, and another in Jacksonville, Florida.
A third is slated to open in Castle Rock, Colorado.
Highlights include electric cooking equipment to replace gas-powered variants, rooftop solar panels and heat pump water heaters.
What's next: The fast-casual Mexican chain plans to install such features as it opens new restaurants over time.
Chipotle aims to use all-electric equipment and at least some elements of its new design at more than 100 locations it plans to open in 2024.
The bottom line: Chipotle's goal is to reduce its greenhouse gas emissions by 50% by 2030, from 2019 levels, the company says.
The company also said Tuesday that it's planning to offer more vegetarian and vegan menu items, while purchasing 36.4 million pounds of local produce this year.
Go deeper: How Walmart could help make EV charging ubiquitous
Go deeper