Super Mario Bros. smashes records with massive box office debut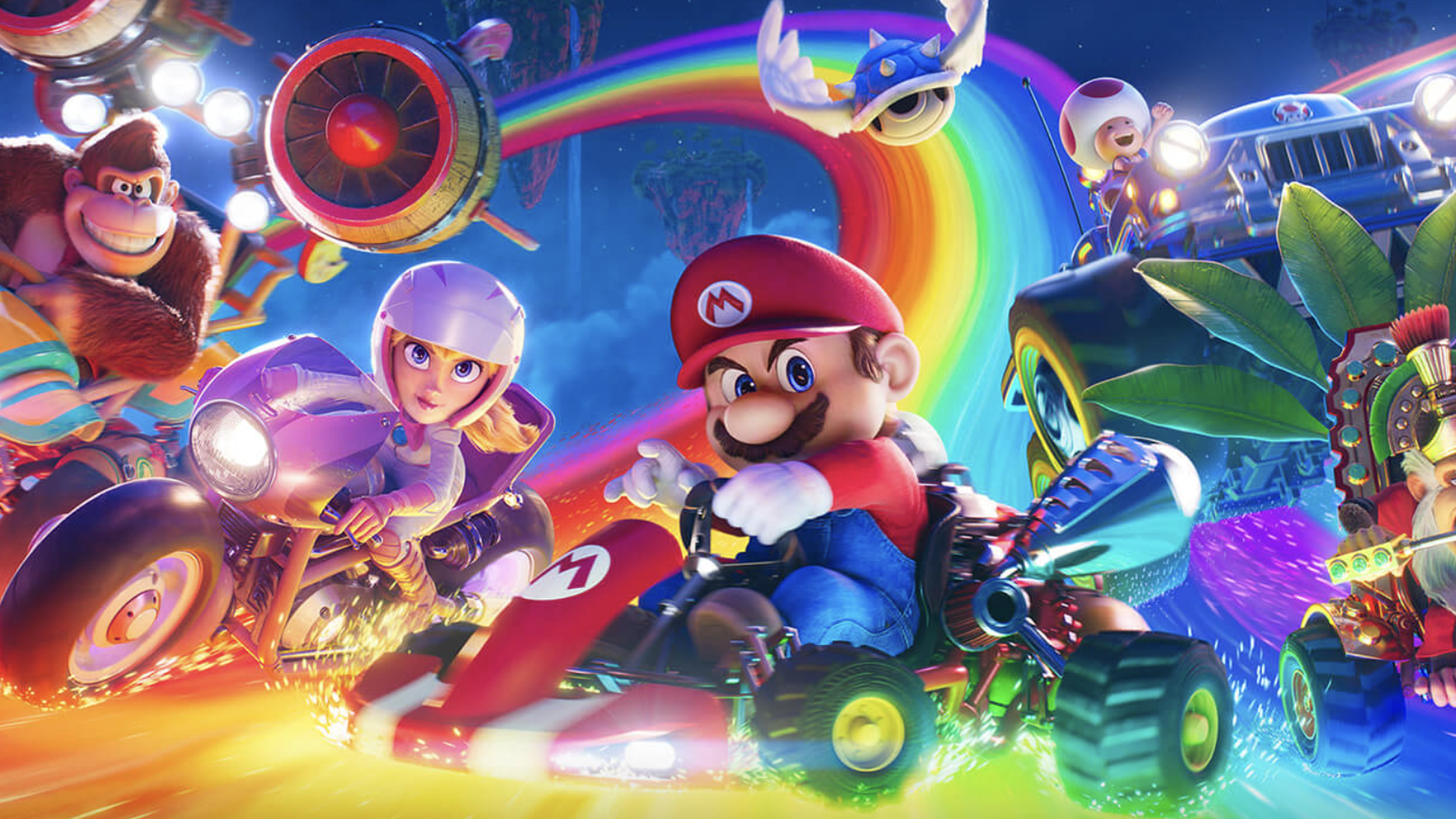 "The Super Mario Bros. Movie" blew past expectations in its weekend debut, bringing in a whopping $377 million in global box office sales and $204.6 million in domestic sales between Wednesday and Sunday, per Comscore.
Why it matters: The Nintendo film has overtaken Disney's 2019 hit "Frozen 2" for the best weekend opener for an animated film.
Details: Between Friday and Sunday, "The Super Mario Bros. Movie" brought in an estimated $146.36 million domestically and another $173 million internationally across 70 markets, according to Comscore.
By comparison, "Ant-Man" brought in $104 million domestically and $225 million worldwide in the same three-day window over President's Day weekend in February.
"The Super Mario Bros. Movie," which was produced by Illumination and Nintendo and distributed by Universal Pictures, also drove the biggest IMAX opening weekend of all time, with $21.6 million globally, per Comscore.
Other movies debuting over the weekend didn't stand a chance next to Super Mario Bros. Ben Affleck's biographical sports drama "Air" brought in $14.4 million in its domestic debut over the three-day weekend and $24.9 million worldwide.
Between the lines: The movie has already become the most successful video game adaptation ever, trouncing 2022's "Sonic the Hedgehog 2," which brought in $190 million globally and $72 million in the U.S. and Canada.
"Video game movies just got a huge next level boost from the performance of 'The Super Mario Bros. Movie,'" Comscore senior media analyst Paul Dergarabedian told Axios.
Yes, but: "[I]t's not like this is an easily repeatable outcome," Dergarabedian cautioned, barring another "Super Mario" sequel.
"For every "Mario" and "Sonic," there are countless other attempts that fell flat with audiences either through a failure of creative execution or a misguided marketing and release strategy," he said.
"[B]ut no matter because at least the reset button has been pressed and the blueprint that Universal, Illumination and of course Nintendo created, will be a north star for future attempts at PG-rated family friendly video game adaptations."
Be smart: Hollywood has a history of making movies and shows based on video games, but this week's release of "The Super Mario Bros. Movie" cements the marriage of the two industries, Axios' Hope King and Stephen Totilo write.
The big picture: The box office so far this year is pacing closer to pre-pandemic levels than it has in the past two years, but Hollywood needs to get creative if it wants to win theatergoers back for good.
"Every studio is looking for the next big franchise to create greater revenue-generating and creative big screen opportunities," said Dergarabedian.
"'Super Mario' is leading the charge for Universal in this next giant step forward for the genre and for the studio."
Go deeper: Hollywood's love affair with video games reaches new high
Go deeper