Nintendo looks beyond games with "The Super Mario Bros. Movie"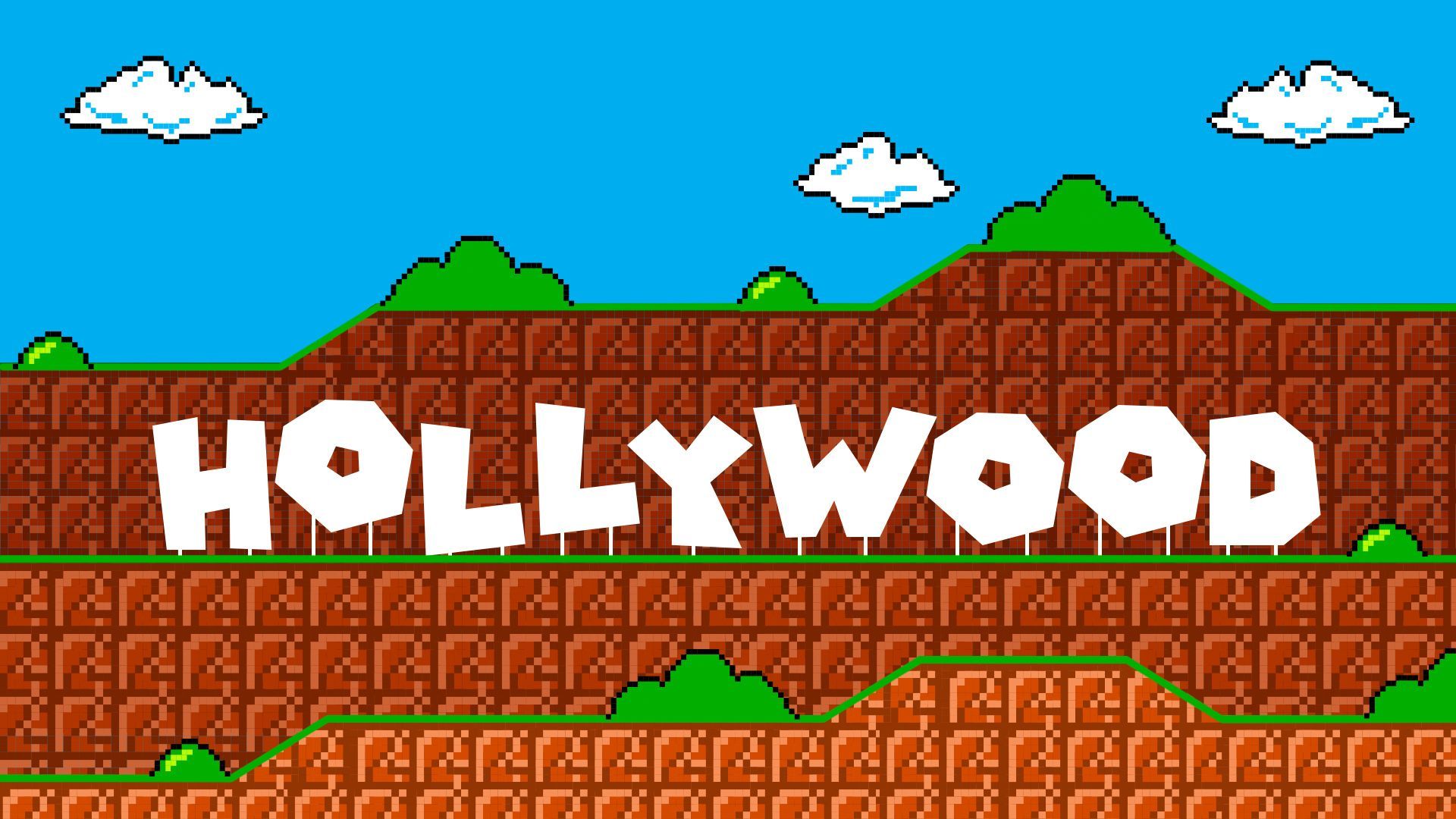 Nintendo's biggest release this April isn't a video game. It's "The Super Mario Bros. Movie" debuting this Wednesday.
Why it matters: After decades of operating with a fervent focus on making acclaimed video games, Nintendo is now testing its potential as a cross-medium entertainment powerhouse.
It's a heady expansion for what is arguably the most successful video game company of all time, one worth more than $45 billion.
And it's been a long time coming.
Driving the news: Buzz from the Mario movie's premiere Saturday has been positive, though reviews have yet to run.
The animated feature, which features Chris Pratt as the voice of Mario, was co-financed by Nintendo and Universal and co-produced by Nintendo and "Despicable Me" studio Illumination.
The game and animation companies worked so closely together that, in 2021, Nintendo added Illumination chief Chris Meledandri to its board of directors, the only member from outside the company's native Japan.
The Mario movie follows another uncharacteristic push from Nintendo — into theme parks with the opening of Super Nintendo World at Universal Studios Hollywood in February.
Between the lines: Despite its popularity, Nintendo has resisted going the route of Disney or DC Comics to transport its world-famous characters into TV or movies.
Since the 1980s and the early era of Donkey Kong, Mario and Zelda, Nintendo merchandised its characters for dolls, apparel, even breakfast cereal, but its unpopular 1993 live-action Super Mario Bros. movie was an outlier and perhaps a cautionary tale.
In 2015, however, months before his death and while Nintendo struggled to promote its disappointing Wii U console, then-Nintendo of America president Satoru Iwata said the company needed to be more "proactive" in extending its intellectual property beyond games.
A year later, Iwata's successor announced Nintendo's plans to make a movie, and the Mario film project with Illumination was revealed in early 2018.
The big picture: Nintendo is usually a trendsetter within gaming, thanks to daringly innovative devices like the Wii and Switch, but its movie move drops it midstream into the fast-flowing trend of games-turned-movies-and-shows.
Sony's PlayStation division also hit big with 2022's live-action "Uncharted" and again with this year's HBO smash adaptation of "The Last of Us" (which, as with the Mario movie, was billed as a joint creative effort of game people with TV/movie folks).
Even Apple TV+ just debuted a Cold War thriller that's based on the licensing of the Russian game Tetris, which also heavily features actors playing Nintendo execs.
The turnaround comes from several factors: creators with reverence for the source material, the attachment of big stars to some projects and deft choices about how much of a game to adapt to a non-game project.
What's next: Nintendo hasn't announced more movies, but Mario actor Pratt has teased that the film ends with a clue as to what may come next.
As Iwata told a Nintendo investor in 2015: "You might be unsatisfied with our pace of IP utilization, but we ask for your understanding."
Sign up for the Axios Gaming newsletter here.
Go deeper