Egg prices drop in time for Easter but stores offer fewer deals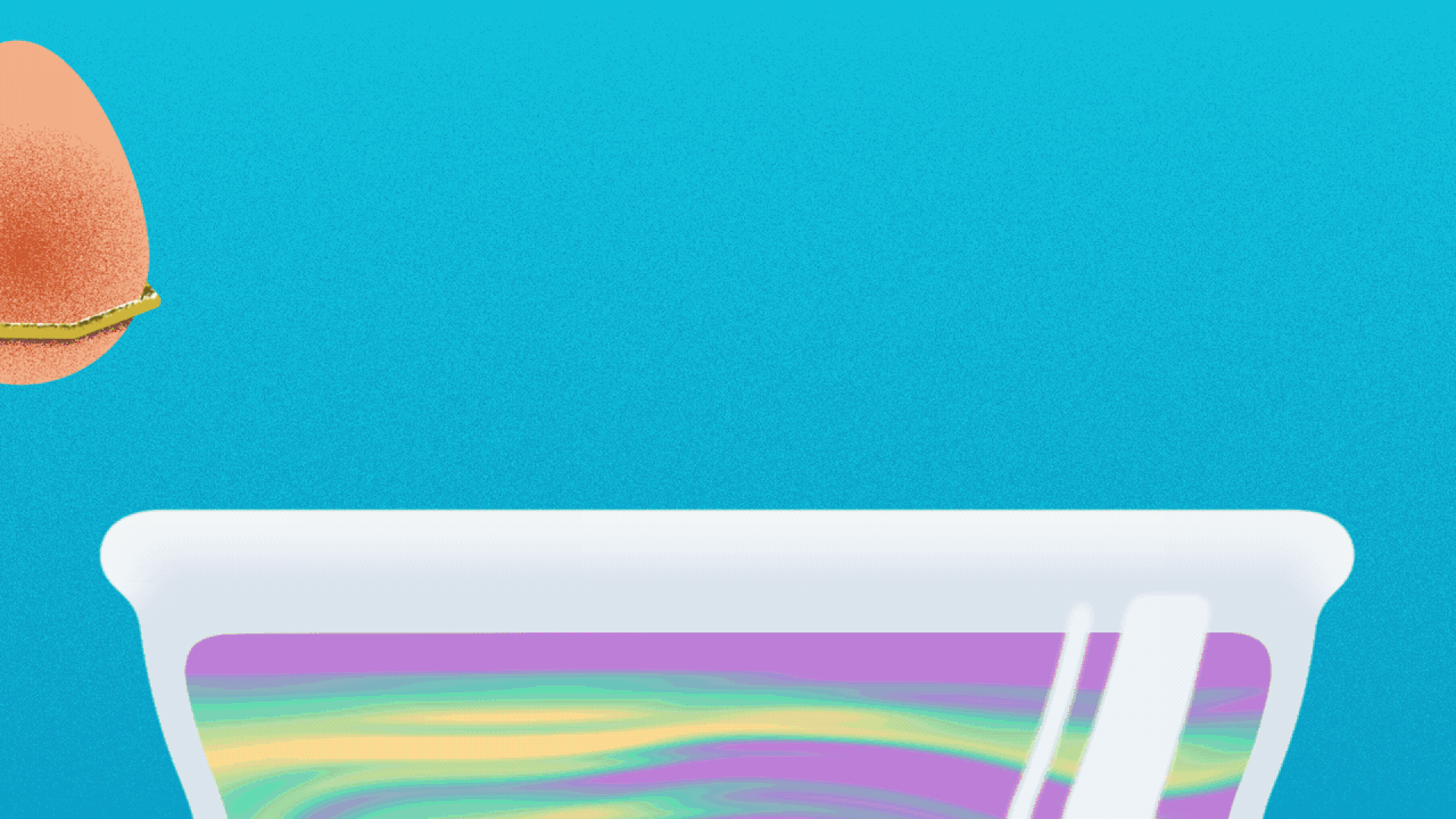 The traditional Easter egg hunt turned into the search for cheaper eggs this year as fewer retailers shell out deals.
Why it matters: Egg prices have been dropping recently but were still up 55.4% in February compared to a year earlier, according to the latest Consumer Price Index, a key inflation barometer.
Eggs are a big part of Easter traditions and the Jewish holiday of Passover, which continues through April 13.
A bird flu outbreak, the worst in U.S. history, has been one factor in the higher prices. The wave of avian influenza cases began in early 2022 and has killed 58.6 million birds, according to the CDC.
A dozen eggs cost an average of $4.211 in February, compared to $2.005 at the same time last year. February's average was down from the all-time high of $4.823 per dozen the month before, federal data shows.
Driving the news: Though monthly data still shows egg prices well above 2022 levels, weekly wholesale prices have "fallen below year ago levels when avian influenza impacts were just getting underway," per a USDA report released Friday.
"Wholesale prices for cartoned shell eggs posted sharp declines through the week as Easter demand fades," the report said, noting "promotional activity featuring shell eggs for the holidays remains spare."
"Eggs continue to clear store shelves with retailers reluctant to incentivize additional buying ahead of Easter to maintain a consistent offering," the report added.
Unlike past years when egg deals were the norm, "retailers remain cautious of the supply situation fearing renewed outbreaks of avian influenza," the USDA wrote.
Meanwhile, Brian Moscogiuri, global trade strategist at Eggs Unlimited — an egg supplier based in California — told Axios that the market has been "crashing over the last few weeks."
"Dollar Tree pulled eggs off their shelves, some stores have placed limits on the number of dozens people can buy, buyers took inventory early and there weren't many features for the holiday," Moscogiuri said.
Dollar Tree recently stopped selling eggs because the company can't make money on them, CNN reports, in a move that is expected to be temporary.
Zoom out: U.S. consumers will spend a record $24 billion on Easter this year, up from $20.8 billion last year, including $7.3 billion on food and $3.3 billion on candy, the National Retail Federation's annual Easter survey found.
What's next: "Consumers should see prices ease," Moscogiuri told Axios, "but there is still a threat of further supply disruption from avian influenza as we head into the heart of the spring migratory period."
The USDA report also said prices may retreat to "more shopper-friendly levels" after Easter because "there are fewer opportunities to stimulate consumer shell egg purchasing."
Go deeper