Consumer prices continued to rise quickly in February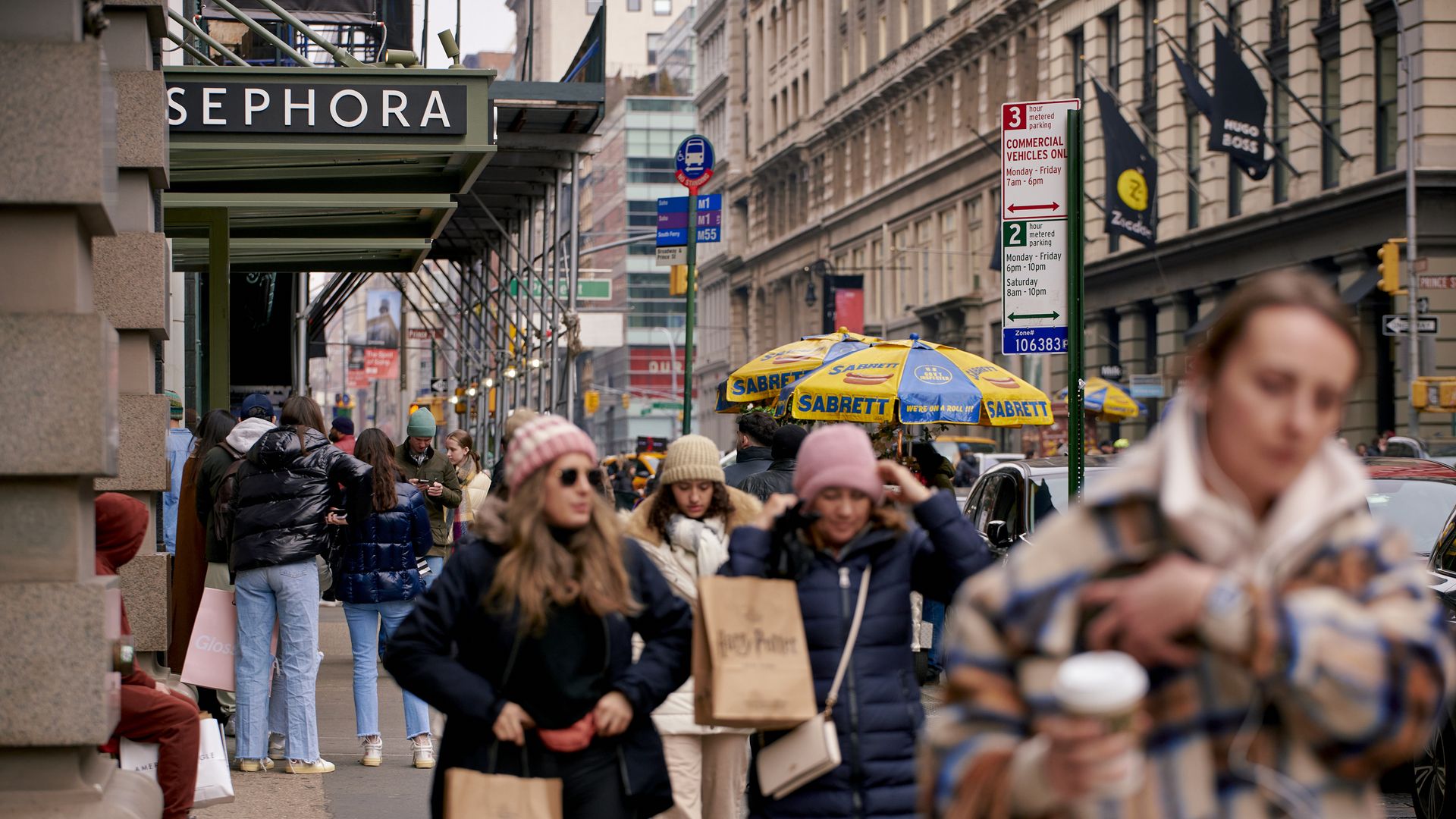 Prices continued to rise at a quick pace last month: the Consumer Price Index rose 0.4% in February, slowing only slightly from the prior month, the government said on Tuesday.
Why it matters: Inflation has dropped from last year's peak, though there are still signs that underlying price pressures continue to run strong — a development that reflects the challenging task ahead for the Federal Reserve.
Fed officials were watching this data release closely, along with other government data, looking for confirmation of whether or not economic activity continued to heat up last month in a way that might force them to raise interest rates more aggressively at its upcoming policy meeting.
But that decision might be complicated by the collapse of Silicon Valley Bank and Signature Bank, which forced the Fed to step in with emergency measures to backstop the banking system.
By the numbers: In the 12 months through February, the overall Consumer Price Index rose 6%, compared to 6.4% in January.
Excluding food and energy costs, which can be volatile from month-to-month, the index rose 0.5% last month — quicker than the 0.4% increase in January. Over the year ending in February, this core index increased 5.5%, compared to 5.6% the prior month.
Details: Food, energy, and furniture were among the categories that saw prices rise, while used car and trucks saw prices decline outright over the month.
The shelter index, which includes rental costs, continued to rise swiftly last month: 0.8%, compared to January's 0.7% rise.
The category is weighted heavily in the index — for months, it has put upward pressure on the overall and core index. Private-sector data shows shelter costs have decreased, but that hasn't made it to the official CPI data yet.
Where it stands: The Fed is also closely watching a specific measure of inflation, a core reading of the services sector that excludes shelter.
Officials say that's where inflation might be stickiest because that sector includes businesses most likely to pass along higher labor costs to consumers.
Editor's note: This is a developing story. Please check back for updates.
Go deeper