Movies bet big on known brands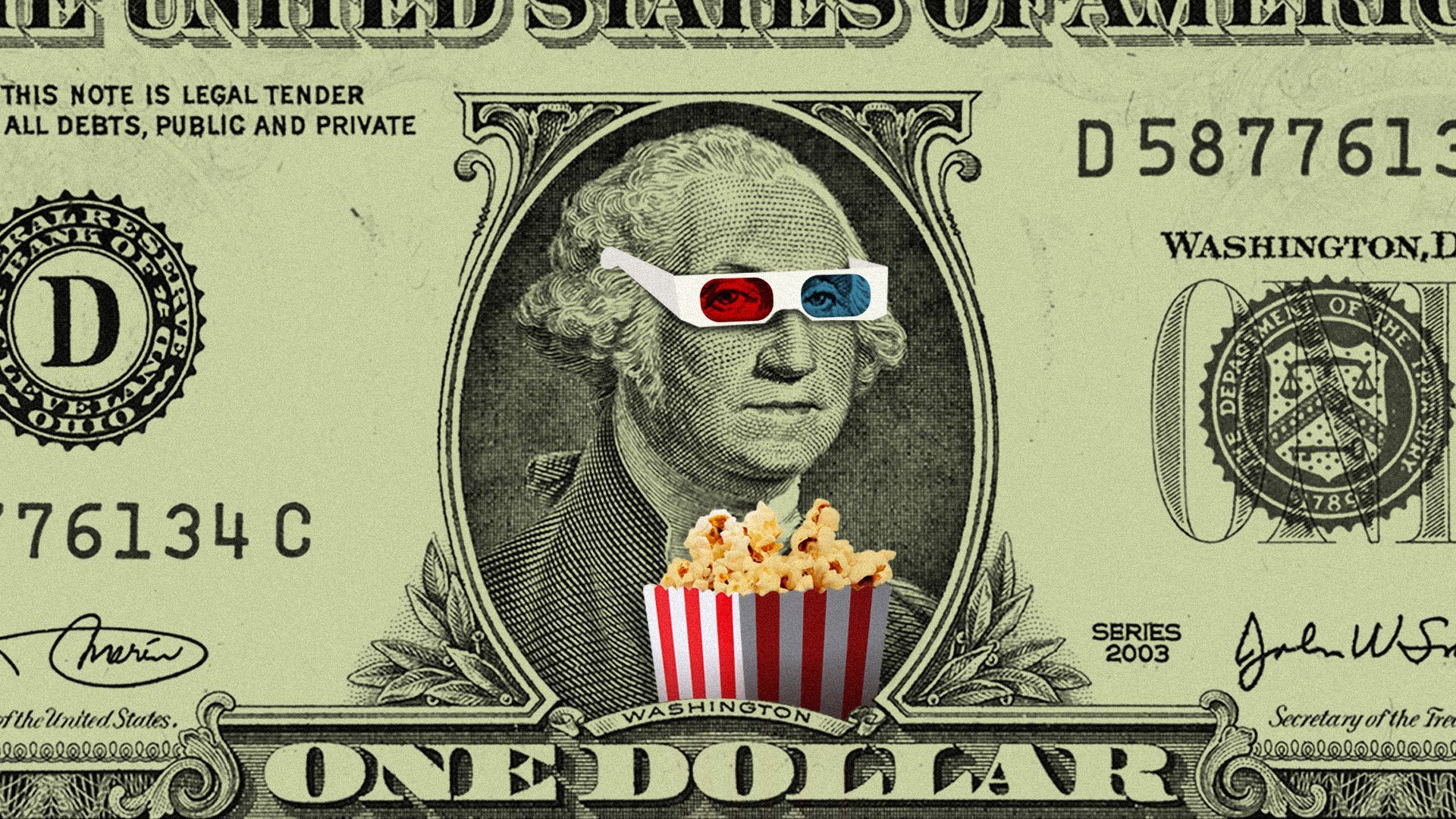 If there's one thing that can lure customers back into the theaters, it's familiar and beloved brands.
Why it matters: With investments in streaming content rising, profit worries growing and audiences scattering to their living rooms (or wherever their phones are), it's more difficult for studios to gauge which bets will pay off.
The solution? Take characters and stories that are already wildly popular — whether from gaming or toys — and spin them into storylines that can play out on screens.
Driving the news: The newly-released trailer for Warner Bros.' "Barbie" film has taken the internet by storm, with the film's colorful movie posters quickly going viral as memes on social media.
Ben Affleck's biographical sports drama "Air" also debuts in theaters today. The film tells the story of Nike's rise to sneaker dominance.
Paramount's "Dungeons & Dragons: Honor Among Thieves" took home the top spot at the box office this weekend with a $38.5 million domestic debut.
Nintendo is now testing its potential as a cross-medium entertainment powerhouse with the release of "The Super Mario Bros. Movie," Axios Gaming author Stephen Totilo writes.
The trend is extending to television, too.
HBO's season premiere of "The Last of Us" — based on the Playstation game — drew 4.7 million viewers across linear television and HBO Max in January, per Deadline.
Between the lines: Movie studios have leaned more heavily into familiar brands and franchises in the streaming era.
Case-in-point: "John Wick" became the third film in March to open to franchise-best numbers, following "Creed III" and "Scream VI," Axios' Tim Baysinger writes.
What's next: Other familiar franchises expected to hit theaters this year include new sequels to classic films, such as "The Little Mermaid," "Wonka" and "Teenage Mutant Ninja Turtles."
The big picture: The stars are aligned for new franchises and gaming-based content to succeed with large audiences. After all, superhero stories are causing fatigue.
Hollywood is "not so much a hits business as it is a risk mitigation business," Sanjay Sharma, Marginal MediaWorks' founder and CEO, previously told Axios.
Funding projects based on stories and characters from toys and video games played by hundreds of millions of people seems like a safe bet.
Go deeper