Vivek Ramaswamy's 2024 campaign launches daily podcast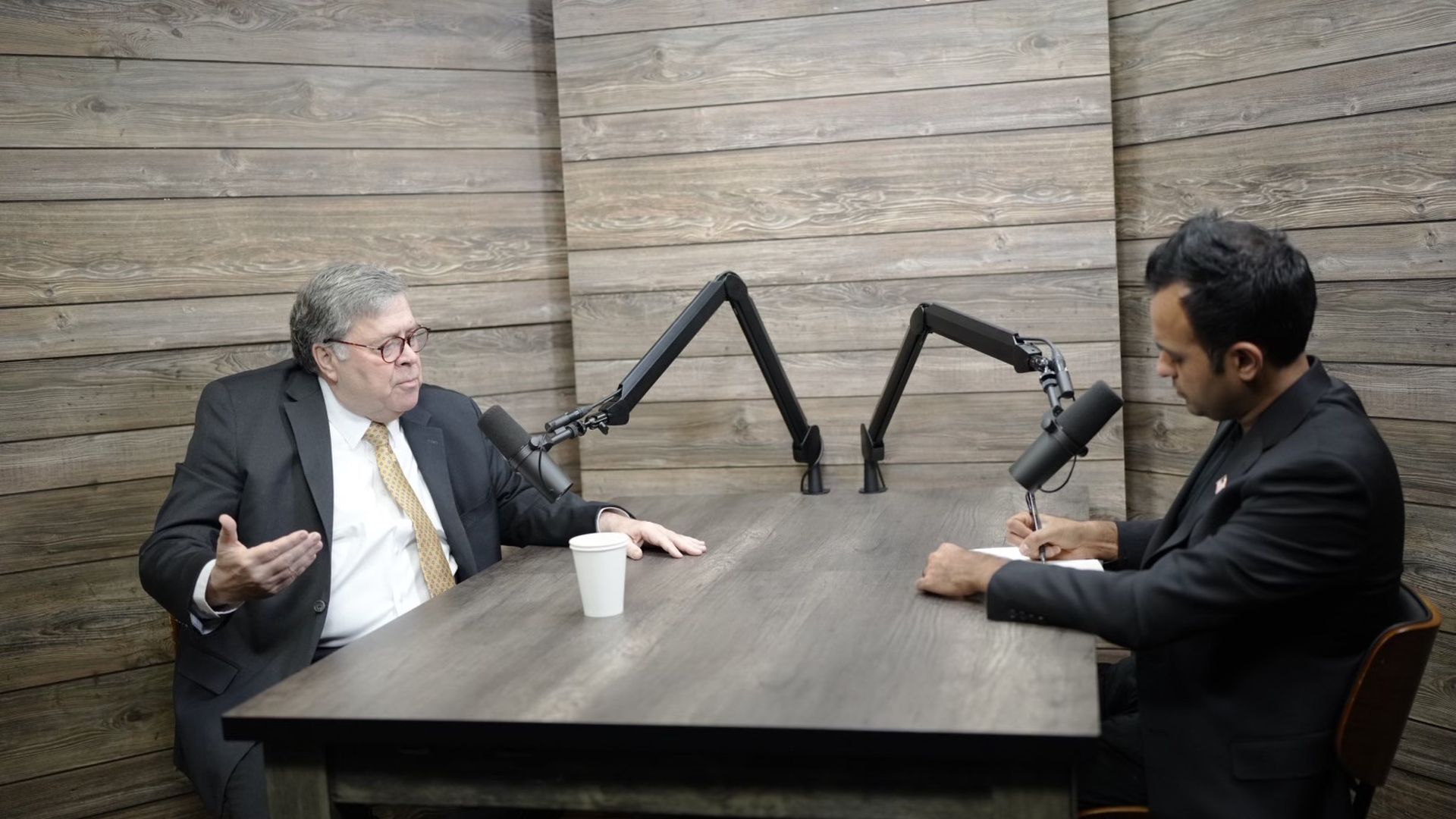 Entrepreneur and 2024 presidential candidate Vivek Ramaswamy is launching a daily podcast to "pull back the curtain on the political process" through interviews with insiders like former Attorney General Bill Barr.
Why it matters: This is just part of an initial $10 million investment toward creating a media production studio within his long-shot political campaign — an atypical operation that will continue even if he drops out of the race, his team said.
The big picture: In an interview with Axios, Ramaswamy called himself an "America First" conservative with a "moral foundation," arguing that Americans want an outsider to be their next president.
The 37-year-old Indian American CEO campaigns against "woke" policies, ideas, and institutions, pledging to end things like affirmative action while trying to court the MAGA base.
So far, Ramaswamy hasn't cracked 1% support in the polls.
Zoom in: The podcast, called the Vivek Show, is an attempt to connect with voters and boost his national name ID, while showing how policy decisions get made and what it looks like to run for president.
The campaign plans to publish a podcast episode every day, featuring conversations with political commentators, authors, and thought leaders.
Between the lines: Most presidential candidates aren't building a "state-of-the-art media production studio," as Vivek 2024 aides call it — and some critics say it looks like his campaign is the secondary focus of the operation.
Ramaswamy "is in it for the long-haul," his team contended.
His campaign told Axios that they've received donations from around 16,000 people across all 50 states in the first month, and said that nearly 30% of reported donors are new GOP or first-time digital political donors.
Go deeper: Inside Ramaswamy's campaign launch.
Go deeper