Scoop: U.S. discussing freeze-for-freeze approach to Iran nuclear program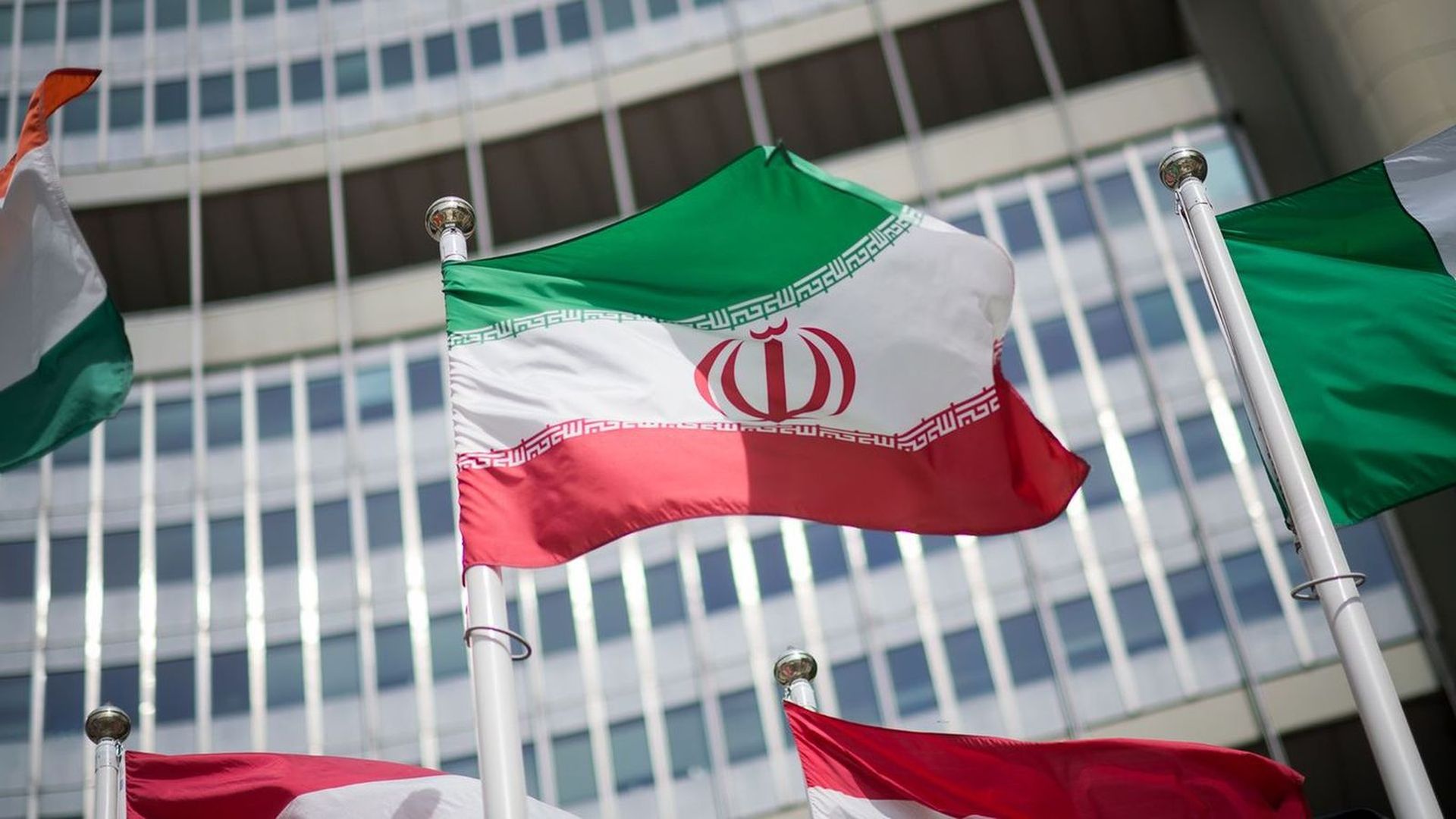 The Biden administration discussed with its European and Israeli partners in recent weeks a proposal for an interim agreement with Iran that would include some sanctions relief in exchange for Tehran freezing parts of its nuclear program, according to 10 Israeli officials, Western diplomats and U.S. experts with knowledge of the proposal.
Why it matters: The new approach by the Biden administration shows just how concerned the U.S. is about recent advances in Iran's nuclear program. The U.S. has not ruled out diplomacy on reaching an agreement to return to the 2015 nuclear agreement but did take it off the agenda last year over Iran's military assistance to Russia and Tehran's crackdown on anti-government protests.
Iran has amassed 87.5 kilograms of 60% enriched uranium, according to an International Atomic Energy Agency report from late February. Experts say that if that uranium is enriched to 90% weapons grade, it would be a sufficient quantity to produce at least one nuclear bomb.
Israeli officials recently told the Biden administration and several European countries that Iran would be entering dangerous territory that could trigger an Israeli military strike if it enriches uranium above the 60% level, as Axios previously reported.
Behind the scenes: The Biden administration started discussing the new approach in January and briefed its Israeli and E3 — France, Germany and the U.K. — allies about it in February, according to the 10 sources.
The proposal discussed included some sanctions relief if Iran froze some of its nuclear activities, mainly halting enriching uranium at 60% purity, according to four of the Israeli officials, Western diplomats and U.S. experts.
One Israeli official and one Western diplomat said the Iranians are aware of the U.S. discussions but have so far rejected the idea. Iran's Ministry of Foreign Affairs did not respond to Axios' request for comment.
The approach is similar to one led by White House National Security adviser Jake Sullivan and CIA director Bill Burns, who were senior members of the Obama administration in 2013 when Iran and world powers signed the 2013 Joint Plan of Action (JPOA), which included a short-term freeze on parts of Iran's nuclear program in return for partial sanctions relief.
The original interim agreement was for a period of six months and was renewed several times until the full nuclear deal was reached in July 2015.
What they're saying: A White House National Security Council spokesperson said President Biden is "absolutely committed to ensuring Iran never acquires a nuclear weapon, and we still believe diplomacy is the best way to achieve that objective."
The spokesperson added that the administration is preparing for all possible options and contingencies in full coordination with its partners and allies, including Israel. But the White House "will not comment on second-hand rumors about diplomatic discussions, other than to caution that nearly all such rumors are false."
The big picture: Iranian officials have so far rejected the new approach, saying that it didn't work before and they don't want a deal that includes anything less than the 2015 nuclear agreement, according to the three Israeli officials and Western diplomats.
Not long after the Biden administration assumed office in 2021, the U.S. and Iran tried to reach an interim deal with Iran through EU mediation, but the parties couldn't come to an agreement and decided to try to reach a full return to the 2015 nuclear deal instead.
An agreement on returning to the 2015 nuclear agreement was nearly reached last September, but Iran pulled out at the last minute after Western countries rejected its demand to shut down the International Atomic Energy Agency (IAEA) investigation into undeclared nuclear sites.
Go deeper