Biden holds back '24 launch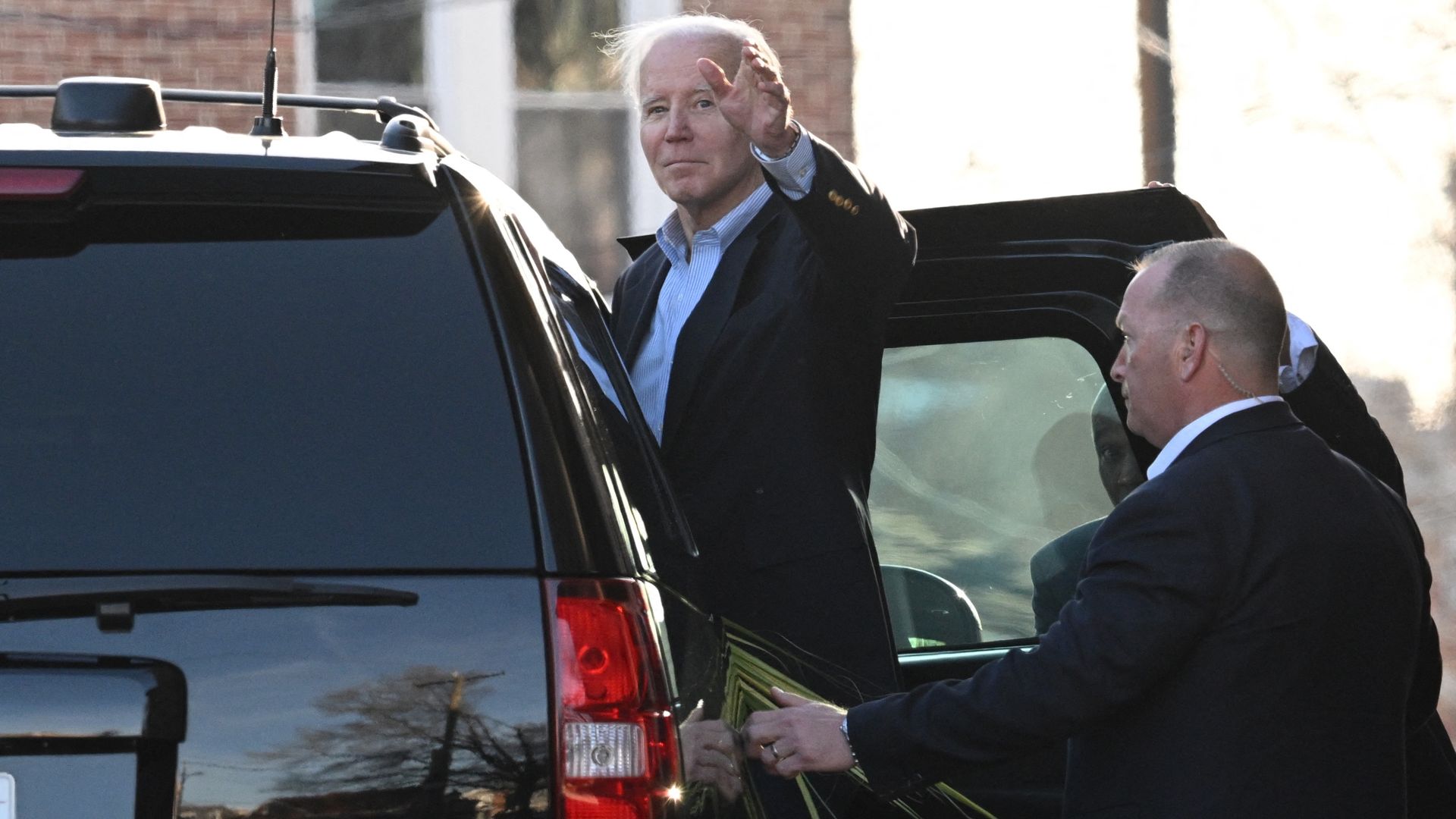 President Biden's advisers and close allies don't expect him to announce a run for re-election any time soon — and some now believe it could come as late as July, or perhaps even the fall.
Why it matters: Biden's waiting game has left many ambitious Democrats and would-be staffers with their 2024 plans on hold. They initially thought Biden would launch a campaign soon after the Christmas break, after talking with his family.
Zoom in: There's no indication Biden has changed his mind about running for re-election.
But if he ultimately chooses to bow out, the late decision could provide an advantage to Vice President Kamala Harris if she wanted to run for president — and it could foreclose options for other Democrats.
Biden's campaign-in-waiting is still in the earliest stages, with decisions still needed on top positions such as campaign manager and finance chairman.
What we're hearing: Biden and his inner circle don't see drawbacks to the president taking his time — he doesn't have a significant primary challenge, so for a while he can stay above the campaign fray and focus on governing.
Biden advisers also believe that waiting has a potential upside: It allows him to contrast his leadership from the Oval Office with the chaos in the Republican Party, and the drama surrounding former President Trump's indictment.
"No Republican candidate or potential candidate will affect our timing," a Biden adviser told Axios.
Biden has a trip to Ireland coming in mid-April, and must deal with the debt-ceiling and budget standoff with House Republicans early this summer.
Between the lines: The announcement timeline also could be affected by his advisers' desire for strong initial fundraising numbers, to avoid news reports about a lack of enthusiasm or vulnerability.
Presidential candidates are required to disclose their totals after each quarter. The first fundraising quarter for 2023 has passed, and the second fundraising quarter runs April 1 to June 30.
If Biden waits until May, some advisers might want to push the announcement until the third quarter, which begins in July.
But fundraising can be difficult in July and August, so some advisers and allies think Biden's re-election announcement could be delayed to the fall — although most don't believe Biden will wait that long.
Flashback: Biden has a history of delaying presidential campaign announcements. In 2019, he took months to make a final decision. Even after he chose to run, the announcement date was pushed back multiple times, according to Biden advisers familiar with the matter.
The bottom line: There's no mechanism pushing Biden to announce his re-election campaign soon. And there's no sign he will.
Go deeper