TikTokers on edge as Congress grills CEO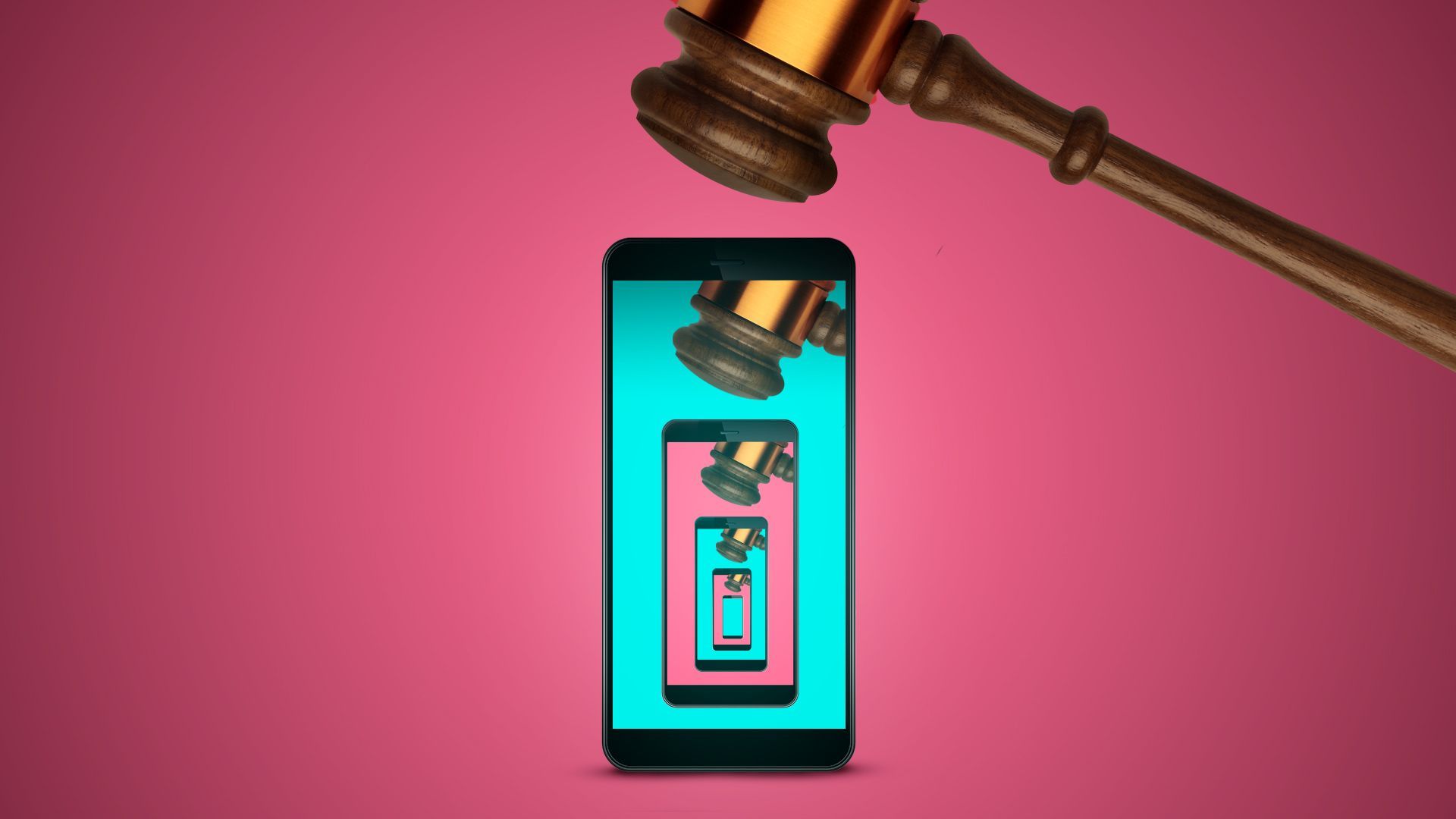 It was a near-perfect split screen: As lawmakers ripped TikTok in a congressional hearing with the company's CEO on Thursday, the app's users took to the platform to defend it.
Driving the news: A hashtag — #tiktokhearing — garnered 2.8 million views as of 3:30 pm.
Users posted videos to the hashtag that mocked the hearing and they slammed the prospect of a potential ban.
"What is currently going down in Congress is straight up fear-mongering," @tegareacts, who has 3.9 million followers, said in a video posted Thursday.
"If you genuinely cared about children and the welfare of Americans, you'd do a lot of things, like health care, funding for teachers, gun control," she added.
"I'm not saying TikTok is perfect by any means ... but this should lead to legislation that affects all consumer apps, not just one specific one," user @frankniu said in a video posted Thursday.
The big picture: TikTok's CEO Shou Zi Chew defended the popular short-video app during a House Committee on Energy and Commerce hearing to a panel of lawmakers who argued that it should be banned.
Rep. Tony Cárdenas (D-Calif.) at one point said TikTok's issues were a matter of "life and death."
In the lead-up to Chew's testimony, users defended TikTok as a powerful tool to bring people together.
"On TikTok, you will find your community and you will find it quickly!" said one user, @engineer2educator, who is a math teacher. He has 252.8K followers.
Another user, with the username @drue..b, who has 1.2 million followers, said in a video posted this week: "I have made so many friendships, I have met so many new people [through the app]."
Zoom out: The TikTok app has been downloaded more times in the U.S. than any other social app since it merged with U.S. lip-syncing app Musical.ly in August 2018, according to data from Apptopia, Axios' Sara Fischer reports.
Between the lines: Some Democrats close to Biden warn that a TikTok ban could be politically risky — fearing it could alienate young Democrats, a voting group that was crucial to Democrats' surprising success in last year's elections, Axios' Hans Nichols reports.
"If they went ahead with banning TikTok, it would feel like a slap in the face to a lot of young Americans," Aidan Kohn-Murphy, who used the app to garner support for President Biden in 2020, told NBC News.
Go deeper ... The political realities that make a national TikTok ban tricky
Go deeper