AI image creator comes to Microsoft Bing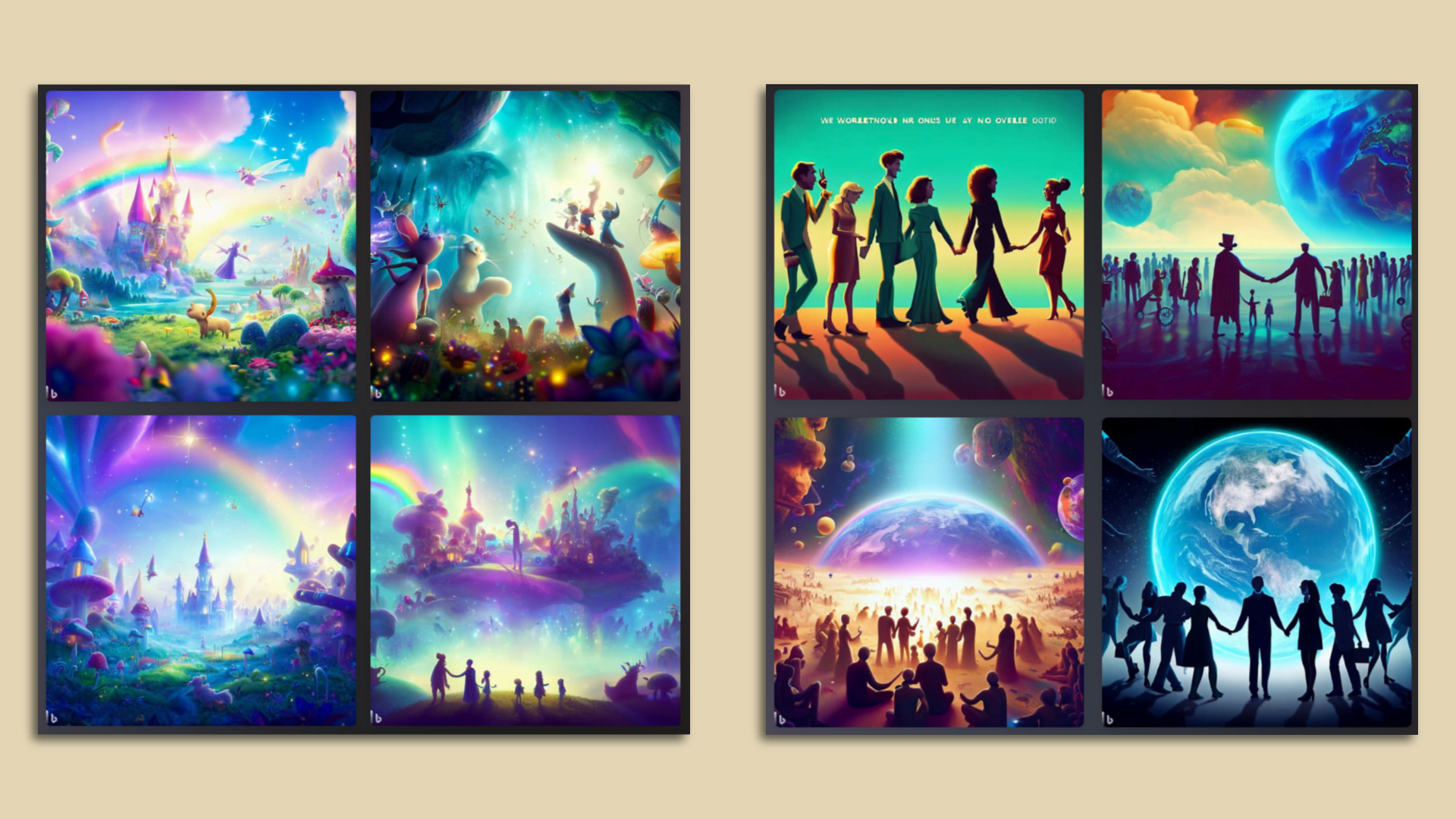 Microsoft's Bing search engine and Edge browser are now equipped with an AI-powered image creator.
Why it matters: The tool uses OpenAI's DALL-E to generate images from text prompts, and its rollout today reflects how quickly Microsoft has been building on its OpenAI partnership.
How it works: I tested the image creator this morning with two prompts — "A magical world where everyone gets along" and "The present world where everyone gets along."
After a few seconds, Bing spit out four images for each prompt, as seen above.
What they're saying: "[I]mages are one of the most searched categories — second only to general web searches," Yusuf Mehdi, Microsoft's consumer chief marketing officer, wrote in today's announcement.
"Historically, search was limited to images that already existed on the web. Now, there are almost no limits to what you can search for and create."
Translation: Microsoft's search engine can build you something from scratch if you can't find — or don't want to look for — alternatives.
What to watch: Any profound change to the search business has the potential to upend the lucrative economics that have built Google's empire, Axios' Ina Fried has written.
Google launched a limited rollout of its ChatGPT competitor Bard today for people in the U.S. and U.K.
Hope's thought bubble: With demand now so high for visuals, this tool may come as a relief to some content creators.
Go deeper
Go deeper