4 states move to bolster food aid after pandemic SNAP benefits end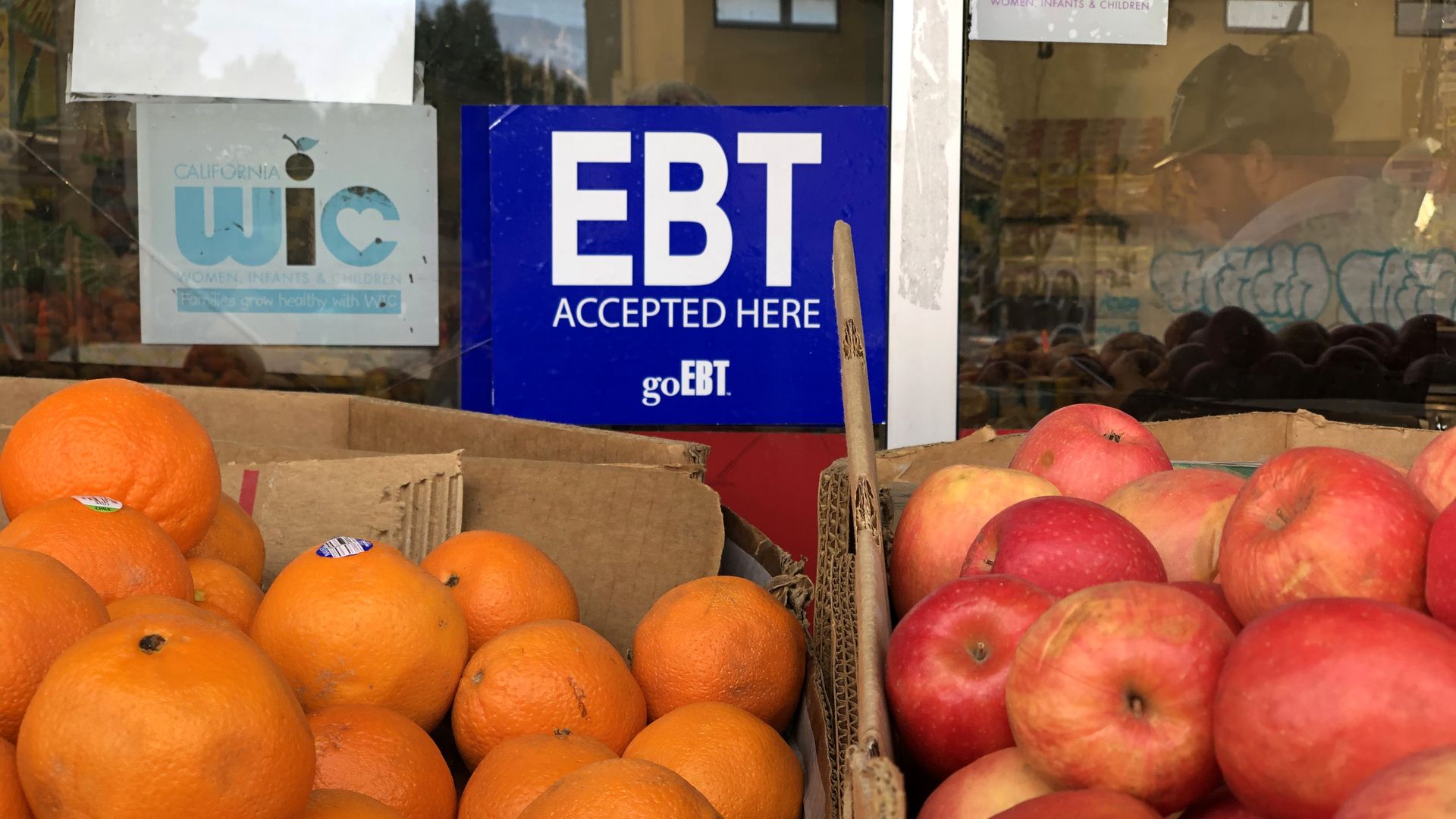 With the end of pandemic SNAP benefits, several states are moving to bolster monthly allotments to replace the temporary boosts provided as a federal emergency measure.
Why it matters: Over 41 million people relied on the Supplemental Nutrition Assistance Program, a monthly benefit for eligible low-income people to use on food purchases, in 2022 alone. The emergency allotments provided SNAP households an additional $95 or more every month depending on household size and income.
The federally established minimum for SNAP benefits is $23 per month. Advocates and lawmakers have expressed concern about how the end of the emergency SNAP supplement could hurt low-income people, especially among communities of color.
New Jersey
Gov. Phil Murphy (D) signed a bill last month to allow every SNAP household in the state a minimum monthly benefit of $95 — up from $50. New Jersey is the first state to do so.
Massachusetts
Gov. Maura Healey (D) has requested $130 million for SNAP benefits in a supplemental budget to provide a bridge for the over 630,000 Massachusetts families who rely on the program.
Her administration is proposing a supplemental allotment that amounts to 40% of the previous federal benefit for the next three months.
The state Senate and House are working to produce a finalized budget after each chamber passed a different version of Healey's budget, Telegram & Gazette reports.
West Virginia
State legislators have introduced a set of SNAP-related bills, including one that would require an increase in monthly SNAP benefits to "at least equal" federal emergency allotments for pregnant people and households with children.
California
State Sen. Caroline Menjivar (D) has introduced a bill to raise the state's minimum monthly SNAP payment to $50 by January 2025.
Go deeper: The fight over ending COVID food benefits
Go deeper