How end of pandemic-era SNAP and other benefits will impact Latinos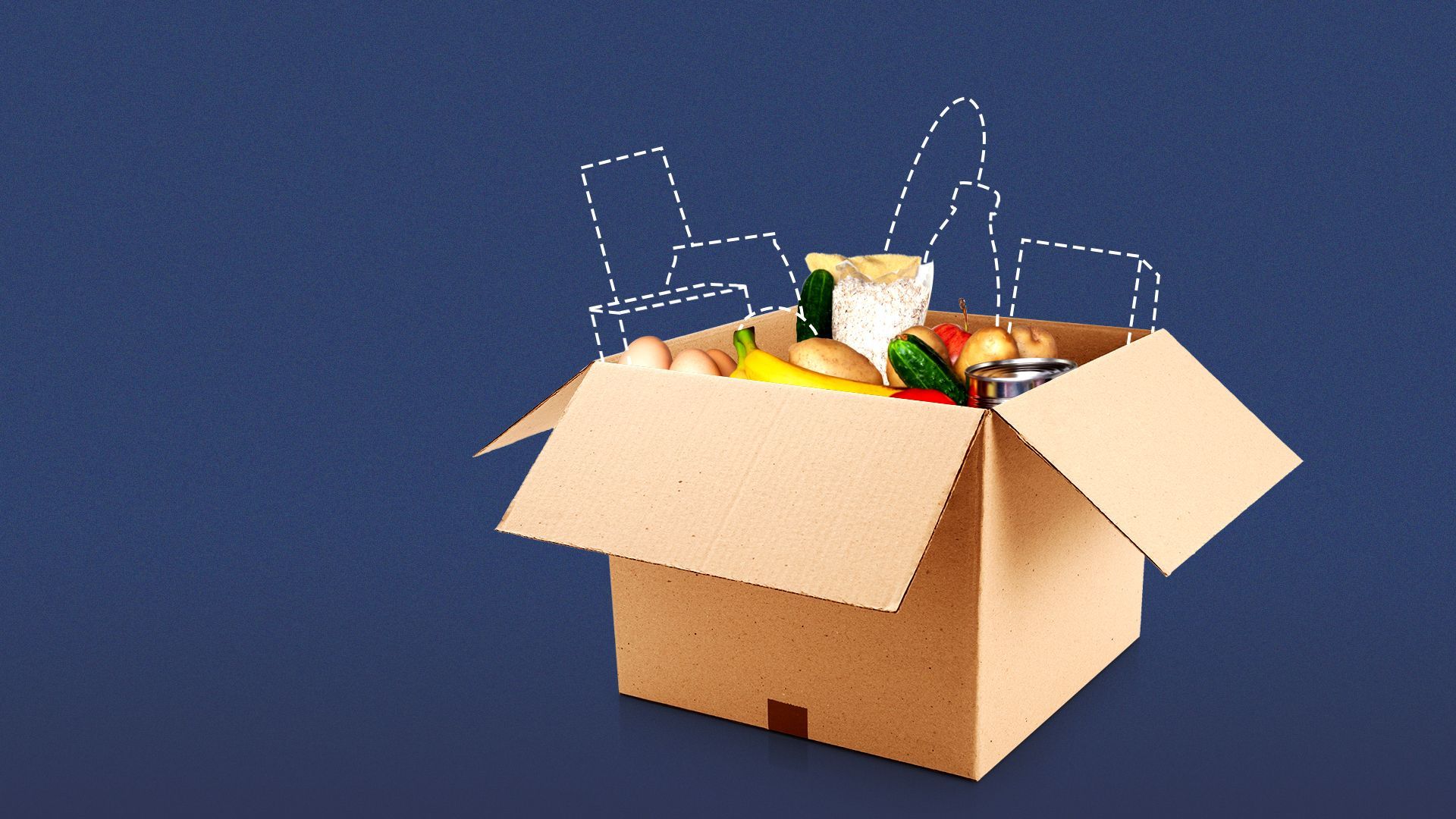 Americans, including millions of Latinos, who receive Medicaid and SNAP benefits are facing two looming deadlines that advocates say could have a major impact.
Driving the news: The temporary expansion of Supplemental Nutrition Assistance Program (SNAP) benefits put into place during the pandemic will end tomorrow, Axios' Emily Peck writes.
As soon as April 1, states no longer have to automatically enroll people in Medicaid and the Children's Health Insurance Program (CHIP), another pandemic-era benefit. States have the flexibility to decide when and how they can cut off automatic enrollment.
Why it matters: About 23% (or five million) of SNAP recipients have a Hispanic head of household, according to the Center on Budget and Policy Priorities (CBPP), which analyzed 2021 American Community Survey data.
The center estimates that about four million Hispanic households will lose boosted assistance.
Additionally, 4.6 million Latinos could lose Medicaid and other health insurance programs if they don't take steps to get re-enrolled, according to the Hispanic Federation.
Zoom in: The enhanced SNAP benefits, enacted in the first pandemic relief bill in March 2020, made every SNAP recipient eligible for the program's maximum benefit, Emily writes.
That made a huge difference for those who would only typically qualify for the minimum amount of food benefits, she adds.
Regular SNAP benefits on average are only about $6 a day per person, according to CBPP.
The big picture: Last year, 18% of Hispanic households with children were likely to experience food insecurity, compared to 12.5% of U.S. households overall with children, the center says.
What they're saying: Hispanic Federation senior VP for policy and communications Jessica Orozco Guttlein said state agencies need to have "culturally competent and linguistically relevant information" to reach Latinos who might not know they'll have to start enrolling themselves.
She says government agencies struggle to provide messaging that reaches Latinos from different backgrounds — and that they can easily digest.
"We have to explain everything differently to each Latino."
Ty Jones Cox, vice president for food assistance at CBPP, says Latino families "struggling to afford the cost of rising food will feel a real impact" of the SNAP reductions.
"A recent cost-of-living adjustment and an update to how SNAP benefits are calculated that modestly increased SNAP levels will help soften the blow, but it is crucial that the Latino community is aware that this reduction in benefits is on the horizon," Cox adds.
Subscribe to Axios Latino to get vital news about Latinos and Latin America, delivered to your inbox on Tuesdays and Thursdays.
Go deeper