Why poverty rates are likely to rise this year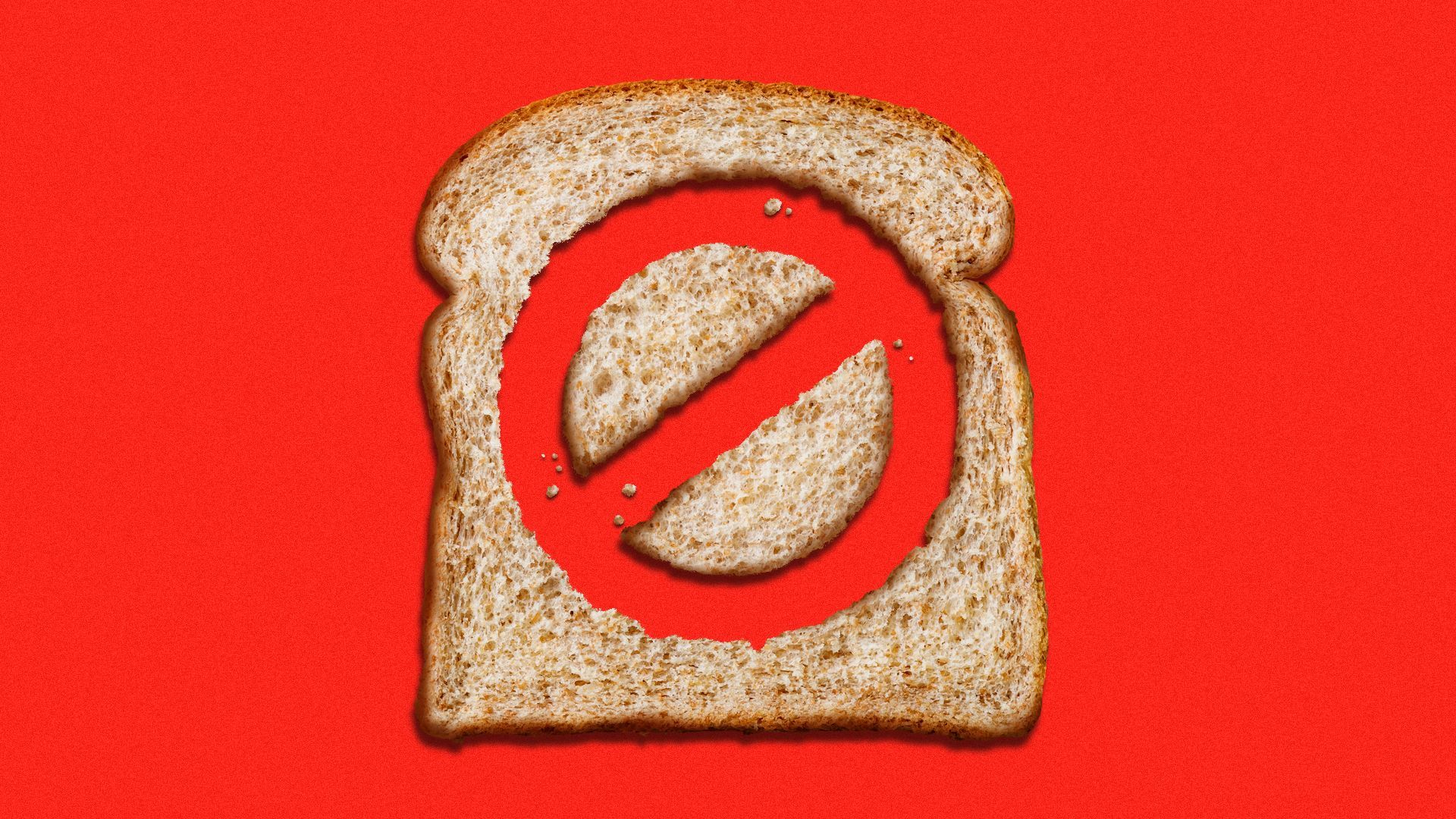 One of the last remaining major COVID relief programs — the expansion of SNAP benefits, aka food stamps — ends this month, pushing about 32 million Americans off a "hunger cliff."
Why it matters: Since 2020, massive expansions of funding for programs that serve low-income Americans have meaningfully lowered poverty rates for adults and children. That era is mostly ending.
By the numbers: The SNAP emergency allotments kept 4.2 million people out of poverty, reducing poverty rates for children by 14% in the fourth quarter of 2021, according to a report published last year.
The enhancements already ended in 18 states, affecting another 9 million, and advocates for the poor say they've seen more people in those places struggling to buy food — at a time when food prices are high, making every dollar count.
"People are going to be hungrier," said Elizabeth Lower-Basch, deputy executive director for the Center for Law and Social Policy.
Federal grants to help with housing and childcare expenses are also expected to run out this year, and a provision to simplify Medicaid enrollment is ending.
Yes, but: There are a few new permanent benefits to come out of the COVID era, including a food benefit, called Summer EBT, that will provide $120 per child when school is out to help with groceries.
Zoom in: The enhanced SNAP benefits, enacted in the first pandemic relief bill in March 2020, made every SNAP recipient eligible for the program's maximum benefit.
That made a huge difference to those who would only typically qualify for the minimum amount of food benefits, mainly the elderly and disabled Americans, as well as working folks who make very little money.
Some of those households saw benefits go up by $250 or even $500 per month — crucial funds as food prices started to climb.
For example: Monthly benefits are dropping to $125 a month from $740 for Kyler Daniels, the mom of a 4-year-old who works in school administration in North Carolina and earns about $3,000 a month in take-home pay.
In addition to working full-time, she's also attending graduate school on the weekends, which leaves little time to shop and prepare meals.
"Shopping for groceries is already stressful," she said, noting she's been trying to save money and shop more strategically for food – harder these days with prices so high.
Of the coming cliff: "I'm fearful of how we're going to adjust," she said.
The intrigue: Putting more money into people's hands to buy groceries has a stimulative effect on the economy. So cutting these benefits will have a marginal impact on inflation, Moody's economist Mark Zandi explained in an email to Axios.
Every $1 spent on SNAP currently generates about $1.42 in GDP. (The number is higher when the economy is weaker.)
He expects the cut in SNAP to reduce real GDP in 2023 by .14% and CPI inflation by .07%.
Between the lines: No one really seems to be arguing that enhanced SNAP benefits need to be permanent. Advocates for the poor are more interested in increasing SNAP benefits more broadly — for instance, allowing for more inflation-related increases.
However, Lauren Bauer, a fellow in economic studies at Brookings, said that the way the enhanced benefits are ending is disappointing. "There are better [gradual] ways to dial down a program."
What they're saying: The COVID era was a time when policymakers made a concerted effort to alleviate hardship.
Now we go back to a base level of economic supports that "allow very high levels of poverty to remain in the country," said Sharon Parrott, President of the Center on Budget and Policy Priorities.
It's a reminder that "poverty is a policy choice in this country," said Lower-Basch. "For a while we decided we were going to make a different policy choice."
Editor's note: This story has been corrected to reflect that $120 (not $391) is the amount that Summer EBT will provide per child this year.
Go deeper