SNAP benefits returning to pre-COVID amounts in February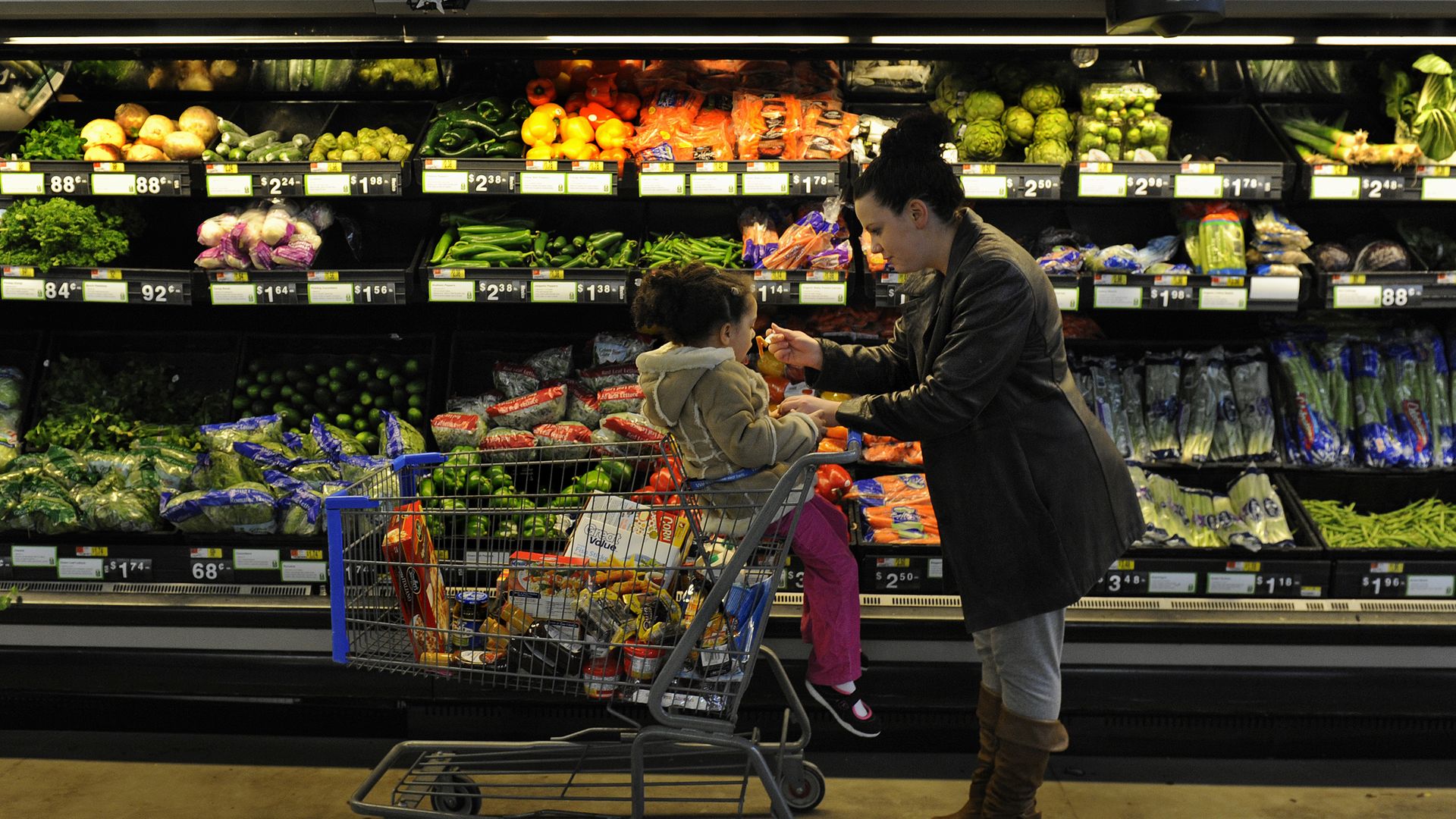 The extra food assistance benefits put into place during the COVID-19 pandemic will end nationwide in February, per the U.S. Department of Agriculture's Food and Nutrition Service.
The big picture: After almost three years, the amount of aid provided to low-income families to combat food insecurity through the Supplemental Nutrition Assistance Program (SNAP) will return to pre-pandemic levels.
The emergency allotments allowed SNAP households to receive an additional $95 or more in monthly benefits.
Details: The emergency allotments have already ended in 17 states, including Alaska, Arizona, Arkansas, Florida, Georgia, Idaho, Indiana, Iowa, Kentucky, Mississippi, Missouri, Montana, Nebraska, North Dakota, South Dakota, Tennessee and Wyoming.
In South Carolina, the emergency allotments will expire after the January payment is issued.
For the remaining 32 states, plus Washington, D.C., Guam and the U.S. Virgin Islands, the extra funding will end with the March benefit.
By the numbers: More than 41 million Americans used SNAP benefits in 2022, USDA data shows.
Zoom in: The change will undoubtedly impact many Americans, including in Oklahoma, one of the states where the supplemental benefits are set to expire.
"We know that these increased benefits have been important to so many Oklahomans over the last three years and that this change will impact some SNAP users harder than others, particularly our senior and disabled neighbors," Chris Bernard, president/CEO of Hunger Free Oklahoma, said per The Hill.
"Undoubtedly, this will create an increased demand on our charitable organizations across the state and an increased need for Oklahomans to support their local food pantries and food banks."
Go deeper: Iowa lawmakers back off severely restricting SNAP eligible foods
Go deeper