Scoop: YouTube restores Trump's channel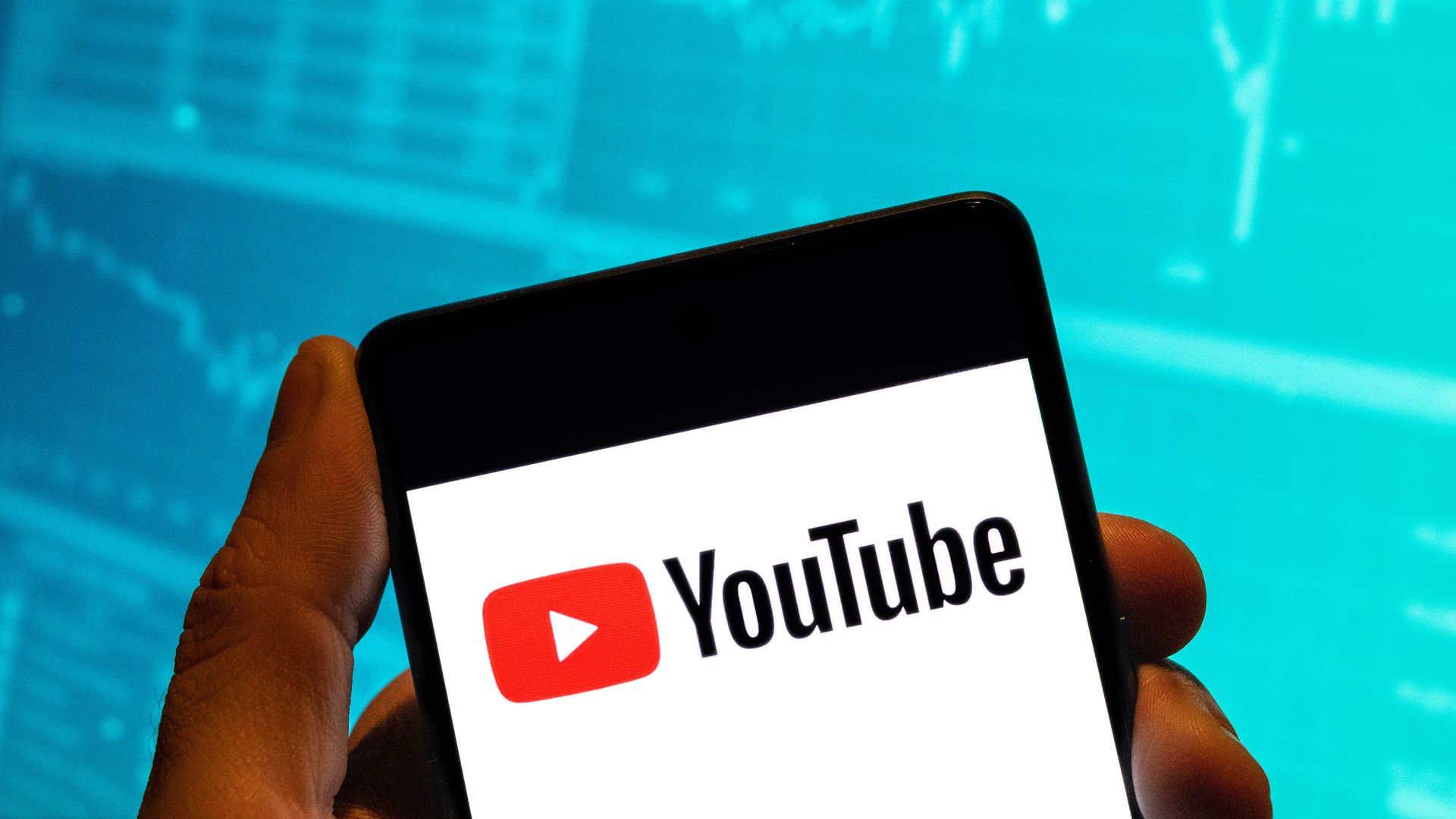 YouTube will lift its restrictions on former President Trump's channel Friday, a spokesperson confirmed to Axios.
Why it matters: The restrictions have prevented Trump from posting any new YouTube videos to his account, which has more than 2.6 million followers, for over two years.
Catch up quick: YouTube initially suspended Trump's account in January 2021, several days following the January 6 insurrection, after his account violated its policies for posting content that incited calls to violence.
A month later, the company said it would lift the restrictions — which prohibited Trump from posting new videos — when it determined that "the risk of violence has decreased."
YouTube also took additional restrictive measures, such as disabling comments on videos on Trump's channel. Those restrictions will also be lifted.
Details: On Friday, YouTube's vice president of public policy Leslie Miller told Axios that beginning March 17, the Donald J. Trump channel "is no longer restricted and the ability to upload new content is restored."
"We carefully evaluated the continued risk of real-world violence, balancing that with the importance of preserving the opportunity for voters to hear equally from major national candidates in the run up to an election," Miller said.
"This channel will continue to be subject to our policies, just like any other channel on YouTube."
Be smart: Following the insurrection, YouTube did remove some videos on Trump's channel that violated its policies for inciting violence. Those videos will not be restored.
With the restrictions lifted, Trump will also now be able to buy YouTube ads for his campaign, assuming they comply with YouTube's ads policies.
The big picture: Ahead of the 2024 election, more Big Tech platforms are reviving Donald Trump's accounts that were frozen in the wake of the January 6 insurrection.
What to watch: Trump has yet to post anything on Facebook, Instagram or Twitter, and has instead continued to rely on his account at Truth Social, the social platform he launched in 2021.
It's unclear whether he will begin leveraging bigger platforms ahead of his 2024 race.
A source said YouTube plans to inform the Trump campaign of its decision later today.
Go deeper