Pentagon side-steps thorny gun issue in effort to reduce suicides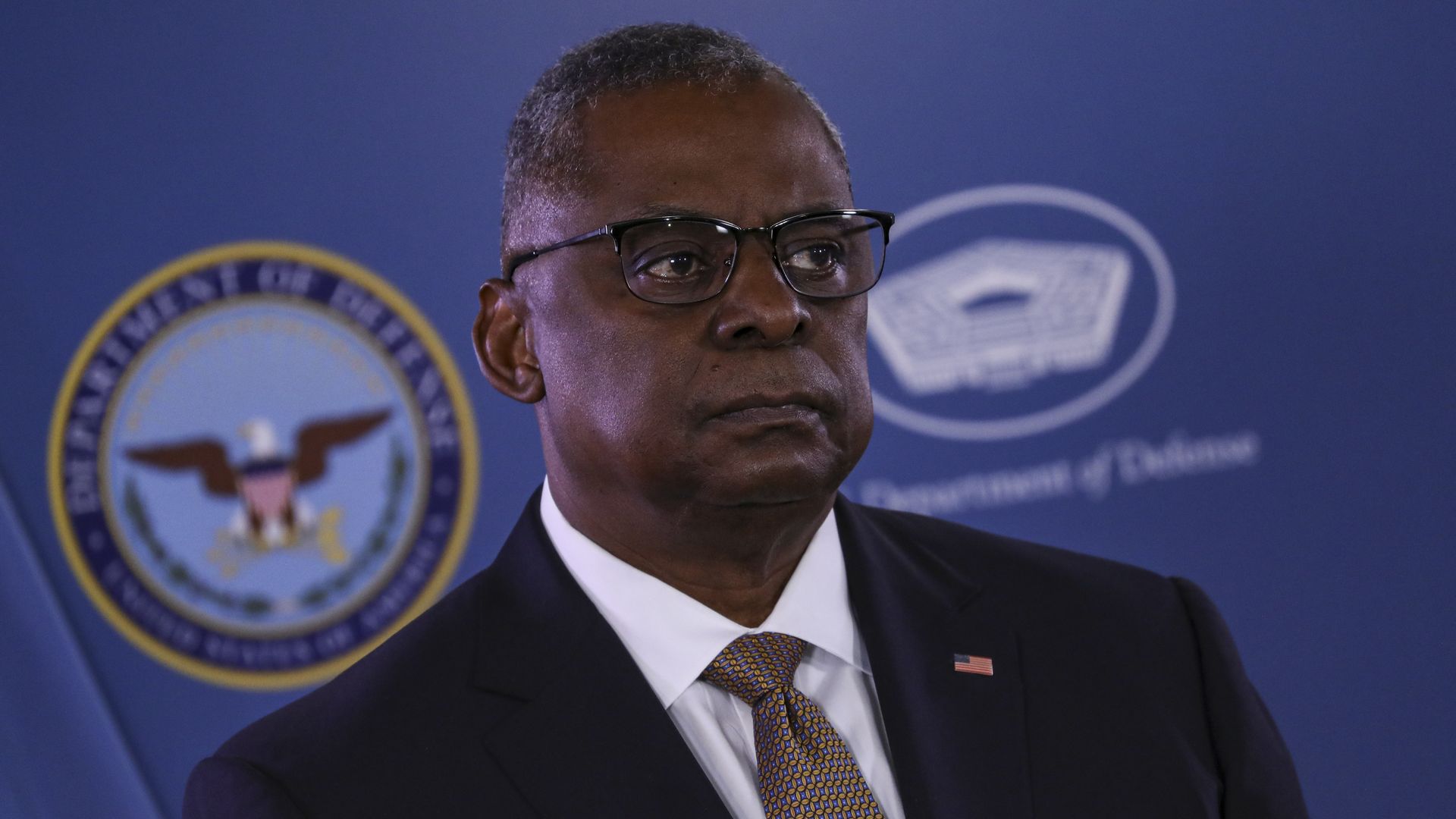 Defense Secretary Lloyd Austin this week ordered the Pentagon to improve access to mental health care in an effort to reduce suicide deaths in the military — but held off on implementing gun safety regulations proposed by an independent committee.
Why it matters: Deaths by suicide among active duty military members increased by 41.4% from 2015 to 2020, hitting a peak of 580 in 2020.
Though suicide deaths have slightly dropped from their recent peak in 2020, 519 service members still died by suicide in 2021.
Between the lines: The majority of suicide deaths among service members involved firearms, which are the most lethal suicide method.
Zoom in: Austin's orders were based on recommendations from the Suicide Prevention and Response Independent Review Committee, which the Department of Defense created in 2022 to evaluate its efforts to prevent suicides.
Based on Austin's memorandum, the Pentagon will expedite the hiring of behavioral health professionals and improve the scheduling system for appointments.
It would also require military medical facilities to screen for unhealthy levels of alcohol consumption and would make it easier for service members to find help for unhealthy alcohol use.
Yes, but: The independent review committee in a report published in February also recommended that the Pentagon implement several gun safety measures.
Those recommendations included waiting periods for the purchase of firearms and ammunition by service members on military property and raising the minimum age for purchasing firearms and ammunition on military property to 25.
Austin's memorandum didn't include any of the committee's gun safety recommendations and didn't mention firearms.
Instead, it directed the establishment of a suicide prevention working group to "assess the advisability and feasibility" of the committee's remaining recommendations and to "identify barriers" to implementing them.
The big picture: The Defense Department's hesitation toward the committee's gun safety recommendations may reflect the likelihood that they would be staunchly opposed by gun rights advocates.
Research has found that the suicide deaths among active duty military members and veterans who have served since 2001 is approximately four times as high as the number of those killed in post-9/11 war operations.
What's next: The suicide prevention working group is expected to complete its work by June 2.
Go deeper: Veterans now eligible for free emergency suicide care, DOD says
If you or someone you know may be considering suicide, contact the National Suicide Prevention Lifeline at 1-800-273-8255 (En Español: 1-888-628-9454; Deaf and Hard of Hearing: 1-800-799-4889) or the Crisis Text Line by texting HOME to 741741.
Go deeper