Focus groups: TikTok ban falls flat with Wisconsin swing voters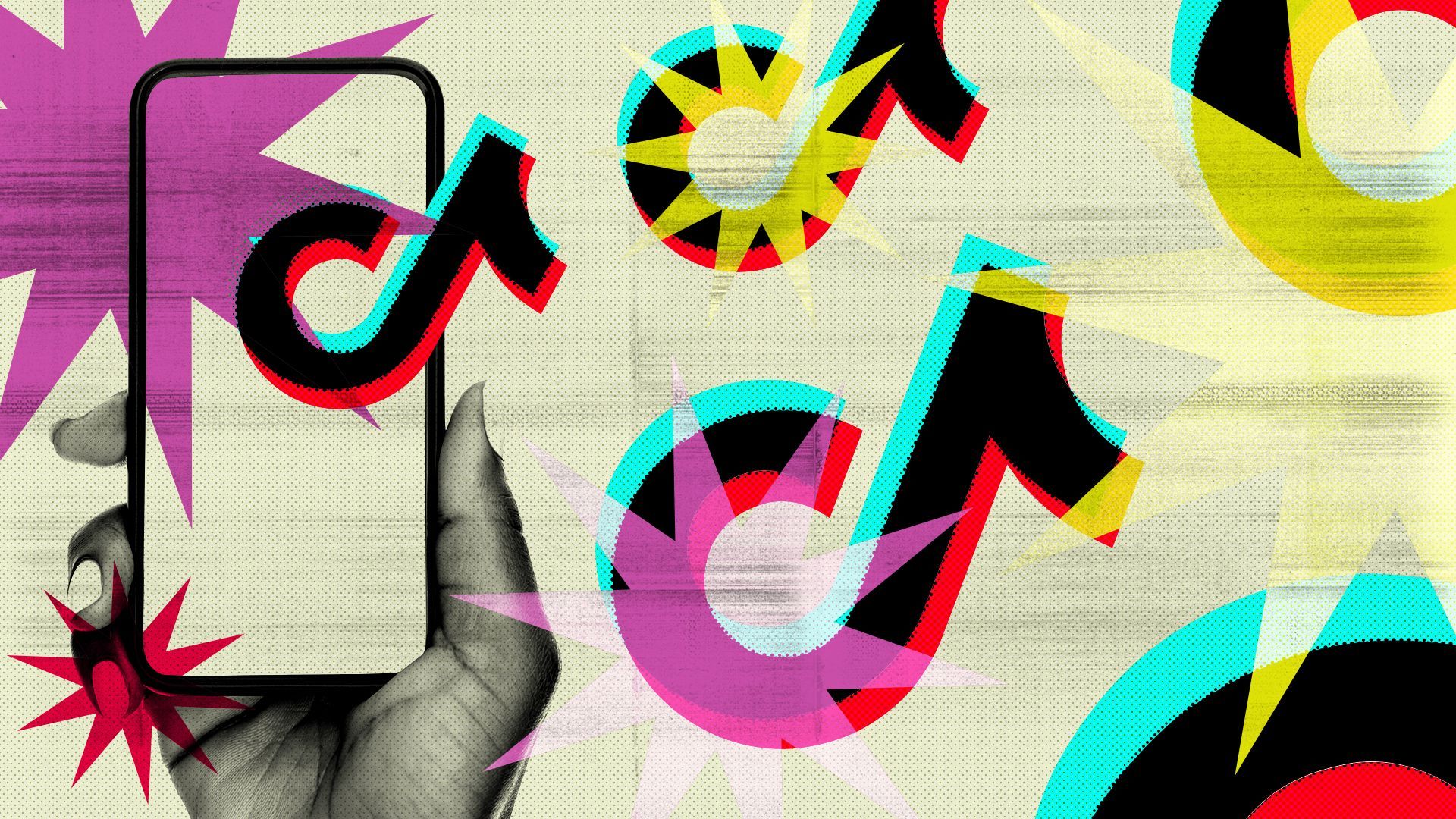 Some Wisconsin swing voters don't feel like their TikTok time is a national security risk, dismissing bipartisan concerns and regulation efforts coming from D.C., according to our latest focus groups with Engagious/Sago.
Why it matters: These voters, who backed Donald Trump in 2016 and Joe Biden in 2020, were more troubled by Congress having the power to decide what's downloaded onto your phone — and convinced that it won't end with TikTok.
While a focus group is not a statistically significant sample like a poll, the responses show how some voters are thinking and talking about current events.
There were 12 Wisconsin residents who voted for Donald Trump in 2016 and Joe Biden in 2020 across our two online focus groups conducted Tuesday night. The group was a mix of four registered Democrats, four Republicans, and four independents.
The backdrop: Congressional Republicans are currently pushing through legislation that would empower the president to ban TikTok.
The company has been under growing scrutiny about its Beijing-based owner (ByteDance) and its practices for keeping U.S. user data private.
The Biden administration has warned TikTok's parent company to sell its stake in the U.S. version of the app or face a ban.
There are tricky political realities to banning TikTok, as lawmakers from both parties warn of looming danger without stronger tech regulations against China.
Between the lines: Economic competition was the main worry voters offered when asked to share their China concerns, and many simply don't believe there's national security risk involved because they consider the app to be a harmless place for entertainment.
"I fail to see how goofy satire and booty videos are a national security threat, because that's about 80% of what I end up coming across on TikTok," said Evan B.
Zoom in: While four of the 12 voters wanted to see that legislation become law, all but one participant worried that banning TikTok would lead to a similar fate for other Chinese-owned companies that make popular games like Fortnite, League of Legends, and Rocket League.
"All of a sudden it's pretty close to becoming a dictatorship" if "the government is telling you what you can and can't watch; what you can have on your phone, what you can't have on your phone," said Greg R. "I don't buy the China thing."
Many agreed that parents — not the government — should decide what's on cell phones.
The bottom line: "Because of its reputation for frivolity, TikTok has led swing voters to think it is innocuous — and that's a large obstacle, among many, for policymakers trying to ban it," said Rich Thau, president of Engagious, who moderated the focus groups.
Go deeper