Silicon Valley Bank failure spooks digital health, biotech industries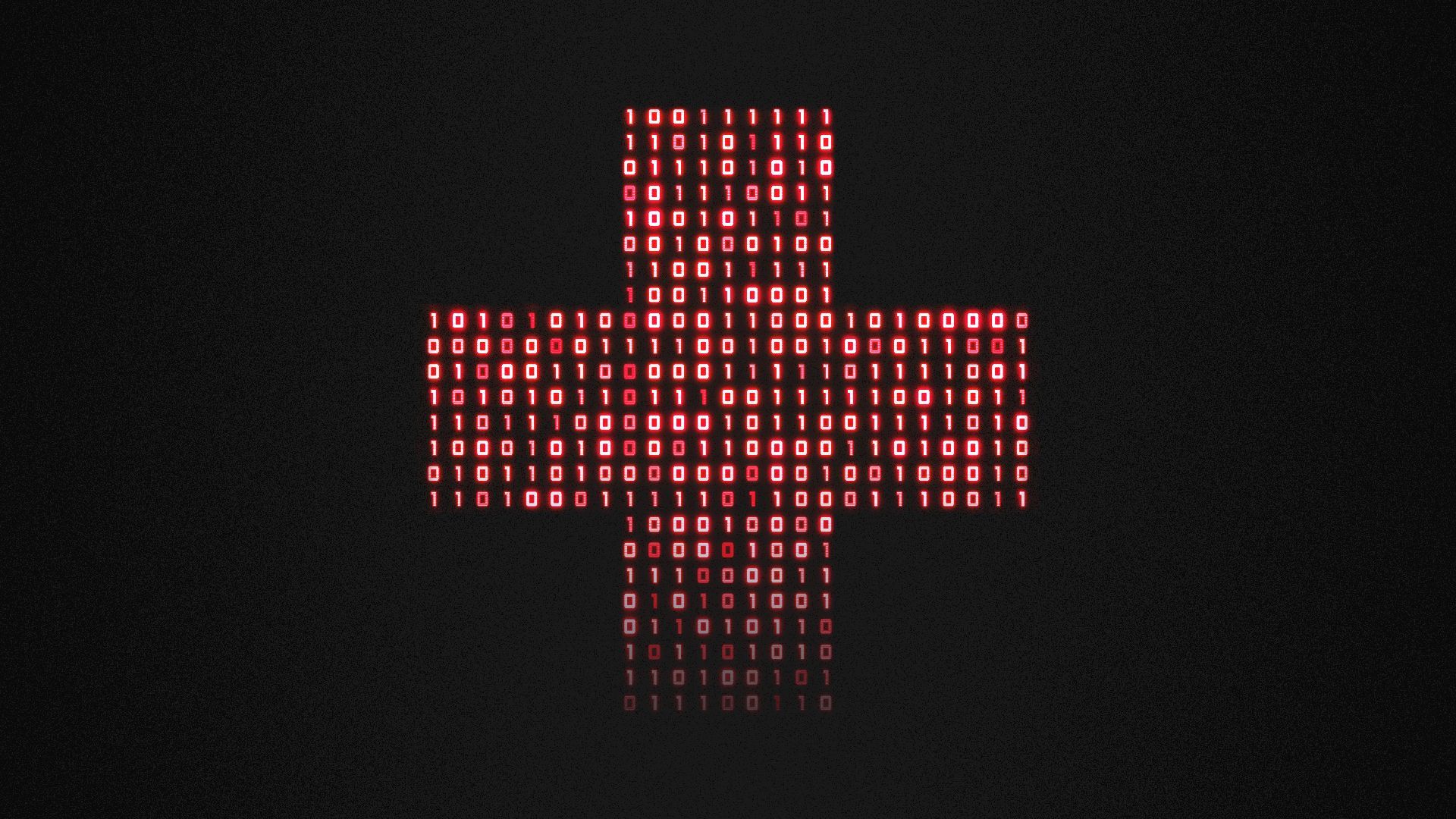 Digital health and biotech firms made up a substantial part of Silicon Valley Bank's client base. And its historic failure is raising troubling questions about how much the fallout will hurt emerging health companies in need of capital.
Driving the news: By the time regulators unveiled a plan Sunday night to backstop all depositors, the bank run and collapse had sent shock waves through a sector already experiencing what SVB itself characterized as a "downcycle" for health deals.
SVB played an outsize role in backing startups and spinoffs, combining funding with personal services for top executives, Steve Brozak, president of WBB Securities, wrote in Forbes. That was especially critical in biotech, whose startups experience an annual failure rate of 90% and have been struggling with a lack of funding.
12% of the bank's $173 billion in deposits came from life sciences and health care, per its Q4 financial highlights.
With interest rates still rising, SVB's demise could stoke even more pessimism about the ability to raise capital, Bill Geary, co-founder at Flare Capital Partners, told Bloomberg.
Before regulators intervened, many executives scrambled for information and to disclose their exposure while fretting about whether they could make payrolls and keep basic operations afloat.
"None of my reps will call me back. ... It's the worst 24 hours of my life," Ashley Tyrner, CEO of food-as-medicine company FarmboxRx told the New York Times before news of the backstop.
She said she had cash totaling eight figures tied up in the bank that she was unable to withdraw on Friday.
On the flip side, Alison Greenberg, the CEO of maternal telehealth company Ruth Health, described her company's harrowing efforts to successfully withdraw the bulk of their funds to CNN.
"For us, it was, do this now — or else," Greenberg said.
Details: SVB claimed to be the bank to 44% of 2022's venture-backed tech and health care IPOs, and 55% in 2021, Axios' Kia Kokalitcheva reports.
Several pharmaceutical firms, such as biotech Sangamo Therapeutics, disclosed in public filings that they had millions in holdings in SVB, Fast Company reported.
A number of well-known digital health brands were financially tied to SVB, including Oak Street Health, which is in the process of being acquired by CVS Health, Modern Healthcare reported.
According to SVB's website, the bank has $100 million in commitments to Privia Health. SVB has also backed rounds for Carrot, Nomad and Olive, Komodo, Fierce Healthcare reported.
Emails to each of these companies for comment were not returned as of press time.
While many health companies were silent about whether or not they'd been hit, others like Hims & Hers Health and Loyal — eager to assure investors and clients they were OK — put out press statements or took to Twitter.
Between the lines: Federal regulators' plans to protect all depositors should be seen as providing support to a critical part of the nation's innovation economy, Ethan Perlstein, CEO of rare disease biotech Perlara, told Axios.
His business did not have more than $250,000 deposited in the bank, but he is an investor in other companies that did. He's been especially disturbed by a narrative that the bank's clients were unproductive or reckless and didn't deserve help.
"These are not just some random tech bros," he said. "Regular depositors at SVB were trying to change the world. ... Yes, we didn't do our due diligence on the bank because ... we were busy building medicines."
"This will provide a lot of breathing room, and hopefully the contagion has been stopped," he said.
The bottom line: This shake-up comes at a time when the sector is already in heavy seas. Digital health hit a five-year funding low last year, Axios' Aaron Weitzman reported last month.
Biotech and health stocks saw sharp drops in the wake of the SVB news, and a weaker jobs report, last week.
It all combines for more uncertainty over many emerging firms' futures — even if SVB clients get all of their deposits out.
Go deeper