Digital health hit five-year funding low last year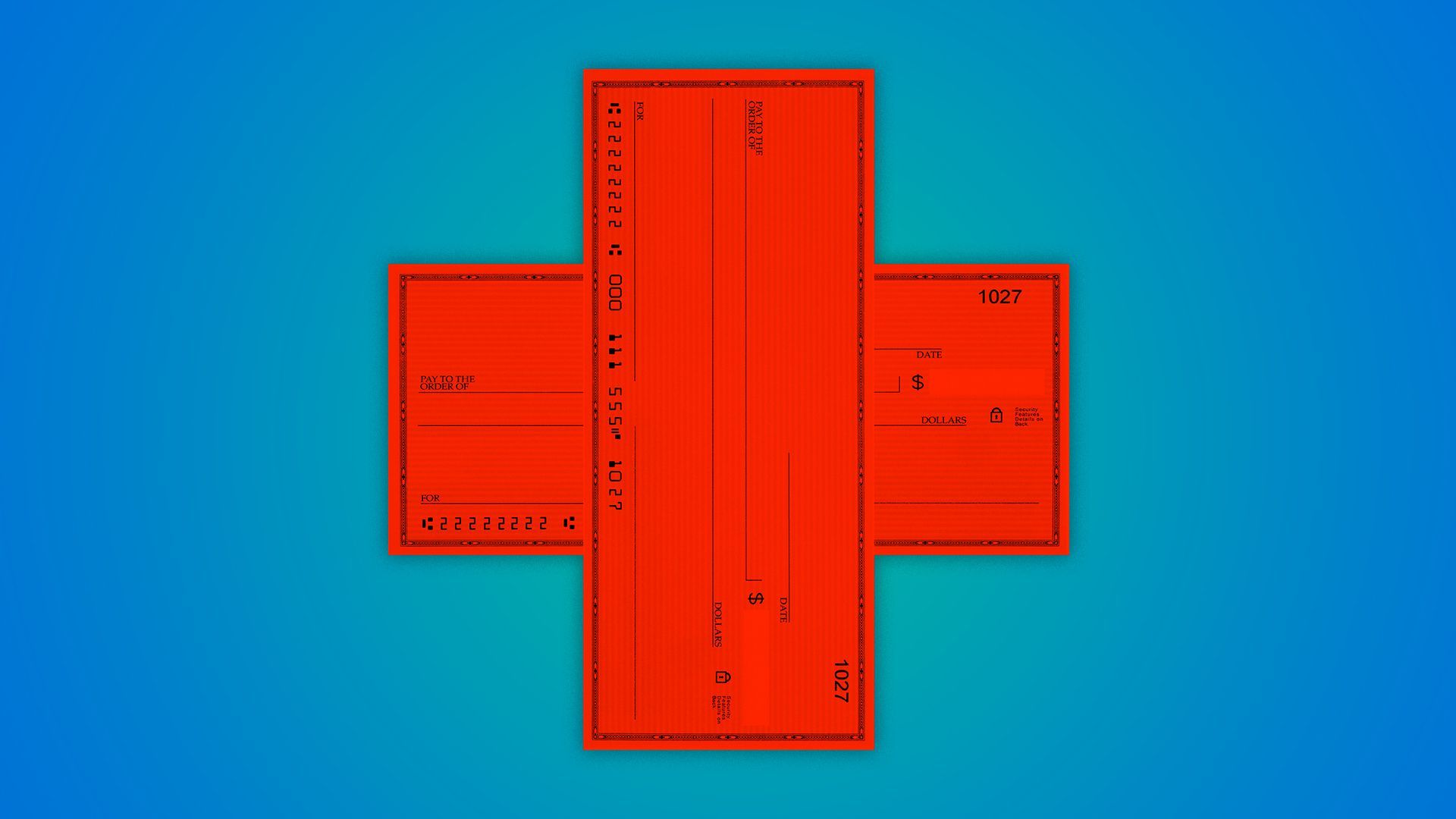 Digital health M&A activity dropped 57% year over year to $25.9 billion last year, according to a report from CB Insights recapping 2022.
Why it's the BFD: The fourth quarter in 2022 represented the lowest quarterly funding in the last five years, indicating the bloom is falling off the digital health rose.
Yes, but: Per PitchBook data, private equity and VC-led digital health activity is ticking up this month, with $2.06 billion invested in the space in January, a roughly 30% increase from December 2022.
By the numbers: Mental health tech funding dropped 53% to $2.6 billion in 289 deals last year, from $5.5 billion and 354 deals in 2021
Clinical trial tech funding was cut in half to $1.4 billion in 64 deals last year, from $2.8 billion spanning 68 deals the year prior.
Funding for telehealth hit a five-year low at $7.5 billion.
Digital health had 14 global IPOs in 2022 — down from 81 in 2021 — and just four SPAC exits last year, down from 18 in 2021.
There were zero new unicorns in digital health last year, after 108 startups reached the status last year.
Zoom in: In mental health tech, which had a funding frenzy coming off the COVID pandemic, women's health-focused Maven clocked the largest fundraise with a $90 million Series E.
Online therapy provider Valera was second, raising a $45 million Series B.
Digital behavioral health has had mixed results, with some startups ending operations amid funding pressures and difficulty scaling.
Surging SEO and customer acquisition costs have many mental health tech players burning cash quickly, says one health tech banker.
Zoom out: Global funding and deals both hit five-year bottoms, with $3.4 billion in 366 deals.
Of note: "Median deal size trends down across investor types, except angel deals," the report says.
The median angel deal size increased for the third consecutive year to $4 million in the last quarter of 2022.
With public markets unable to provide liquidity, late-stage digital health investment has lagged, and investors are increasingly flocking to earlier rounds.
Go deeper