First Republic plunges as SVB rescue fails to quell markets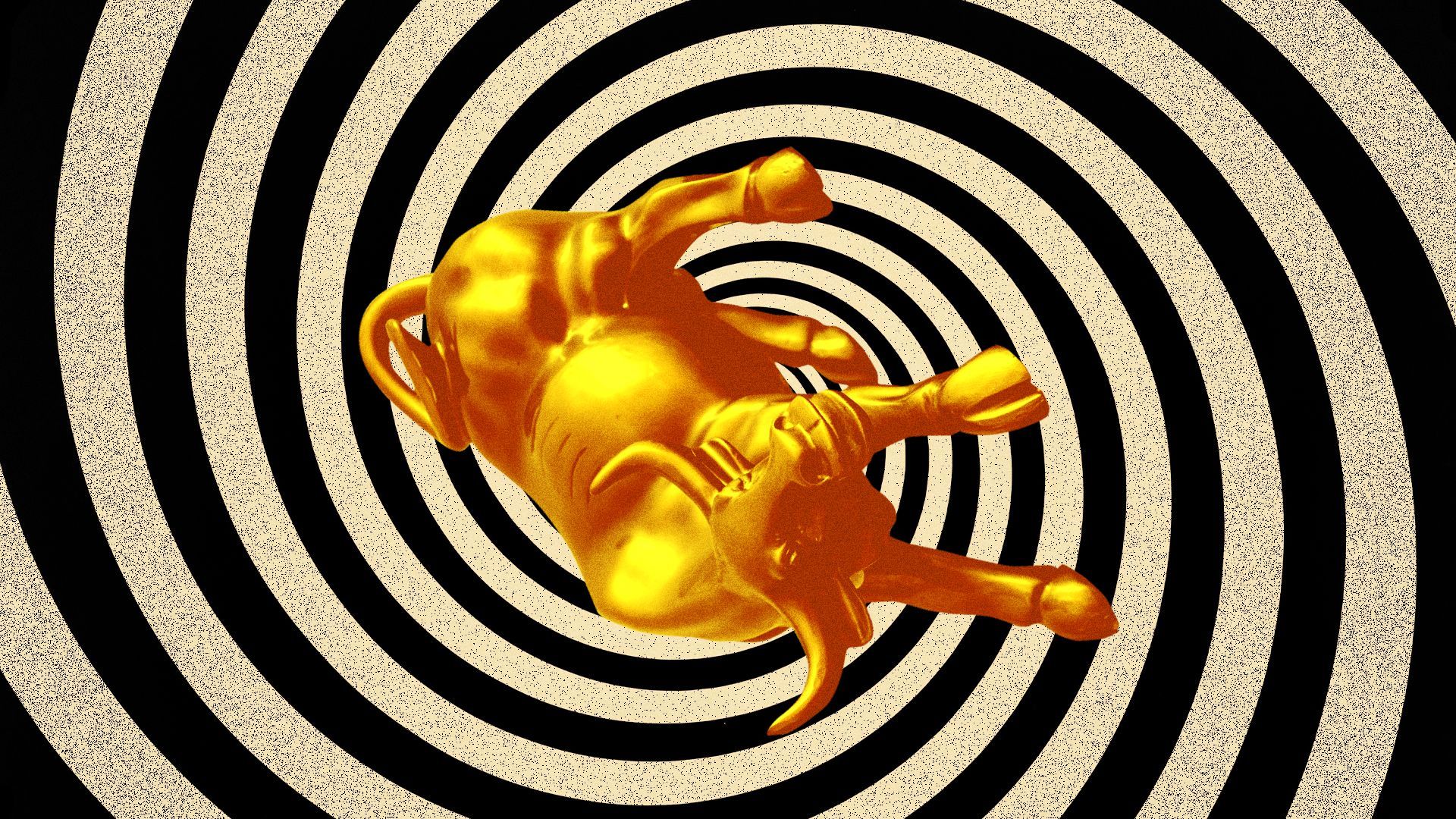 First Republic Bank shares plunged by more than 60% early Monday, leading a broad rout in bank stocks as a dramatic rescue of embattled Silicon Valley Bank failed to quell market volatility.
Driving the news: PacWest tumbled by more than 37% in pre-market trading. Western Alliance cratered by over 68%. Signature — which was seized by regulators Sunday was not trading.
Why it matters: First Republic is now in the crosshairs of jittery investors, in the midst of broader worries about a full-fledged banking crisis — one that engulfs smaller, community-based institutions.
In a speech, President Biden moved to assure markets that despite fears of a crisis, the U.S. financial system is safe, and that his administration would seek stronger banking regulations after the SVB rescue.
Late Sunday, the government stepped in to backstop SVB depositors, which momentarily calmed fears. Meanwhile, First Republic announced a deal with the Federal Reserve and JPMorgan Chase to bolster its liquidity.
By Monday, however, the effect had worn off. Stock futures pointed to a sharply lower open on Wall Street. Treasury bond yields plunged as investors briefly shrugged off fears of inflation and more Federal Reserve tightening , opting for the relative safety of government debt.
What they're saying: "There have been increasing calls for the Fed to pause its tightening cycle amidst current banking sector stress. The rationale being that the Fed's aggressive monetary policy tightening cycle precipitated the surge in yields on long-term bonds and accentuated mark-to-market losses for many financial institutions," EY Chief Economist, Gregory Daco wrote in a research note.
"The reality is somewhat more complex, and those betting on the Fed to end its tightening cycle early because of current banking sector stress may be misguided," he added.
The bottom line: As of early Monday morning, SVB still lacked a formal buyout offer. The market's reaction underscored how contagion and systemic risk concerns are becoming a bigger concern, despite government efforts to ring-fence the crisis to SVB.
Editor's note: This story has been fixed to show that Signature Bank's stock was not trading as of early Monday.
Go deeper