Freedom Caucus draws battle lines on debt ceiling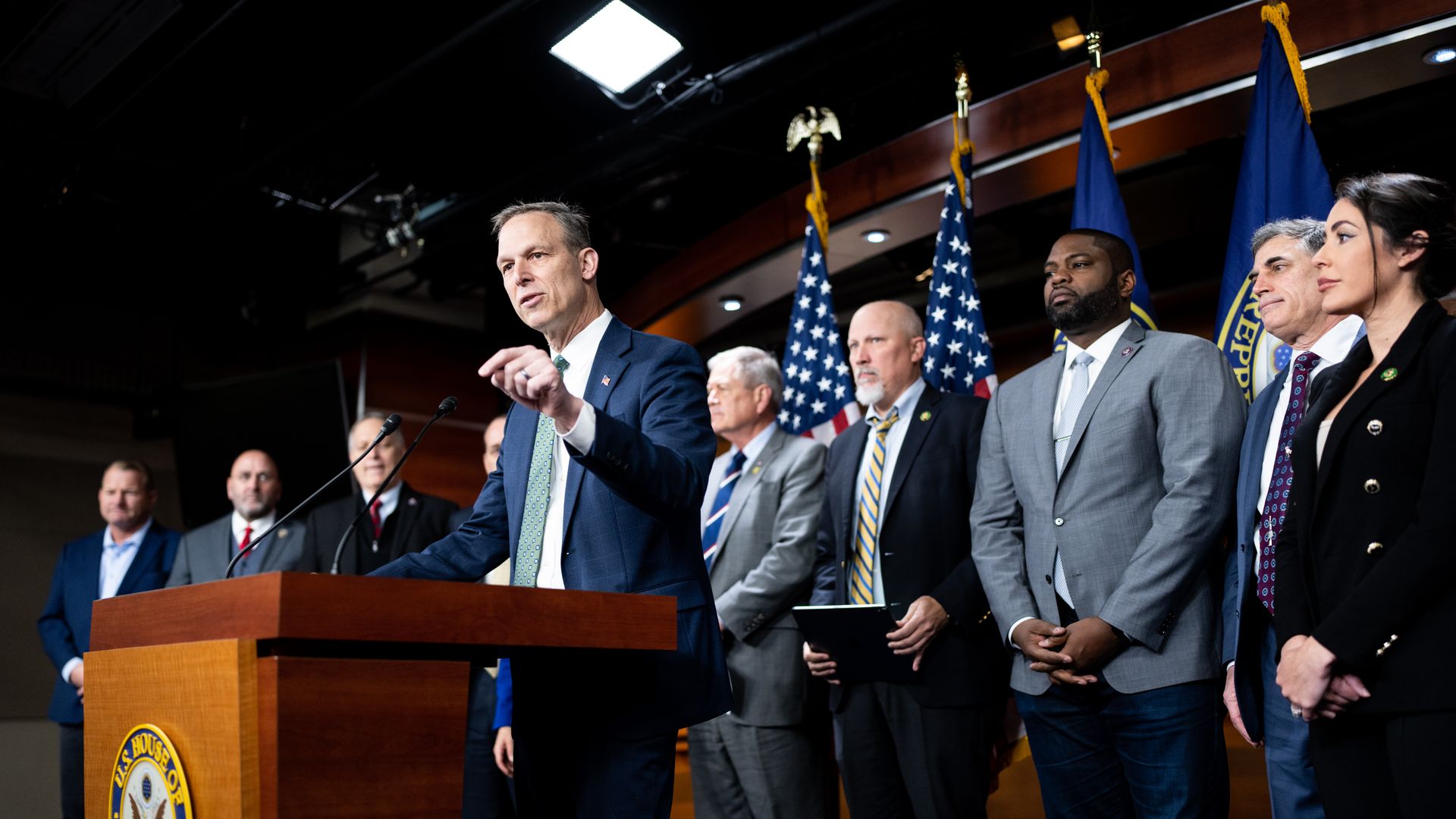 The right-wing House Freedom Caucus on Friday released its list of prerequisites for cutting the federal budget in order for its members to support raising the debt ceiling.
Why it matters: With Republicans holding a 5-seat House majority and a new rule giving any member the power to trigger a motion to remove the House speaker, these hardliners have considerable leverage to influence the budget process.
Their votes on the debt ceiling could mean the difference between the U.S. continuing to be able to borrow money to pay off its debts and a potentially catastrophic default.
The details: In a statement released Friday, the caucus listed the conditions for its members to "consider voting to raise the debt ceiling."
Ending the Biden administration's $400 billion student loan forgiveness program.
Rescinding unspent COVID relief funds.
Clawing back funding for the IRS and climate change prevention in the Inflation Reduction Act.
Instituting greater work requirements on welfare programs.
Requiring congressional sign-off on all major federal regulations before they can go into effect.
Finding "every dollar spent by Democrats that can be reclaimed for the American taxpayer."
The big picture: The statement calls for significant across-the-board cuts in funding to federal agencies by capping spending at 2022 levels for the next 10 years.
It's geared towards an eventual goal of balancing the budget – though Freedom Caucus Chair Scott Perry (R-Pa.) acknowledged the proposals don't quite reach the cuts needed to accomplish that.
"This is what we're willing to do with what's happening right now," Perry said at a press conference on Friday, adding that the current goal is "changing the trajectory" of the budget process to enable further cuts.
What they're saying: Perry, flanked by more than a dozen of his Freedom Caucus colleagues, said President Biden's $6.8 trillion budget request is "not happening."
Perry also expressed confidence that House Speaker Kevin McCarthy (R-Calif.) won't try to bypass their leverage by working across the aisle: "Speaker McCarthy is not going to cut a deal with Democrats."
"We're not assuming that leadership is opposed to these thing," he told reporters, "What is objectionable here? ... this is all reasonable stuff."
Go deeper