Docs join insurers slamming Medicare Advantage payment proposal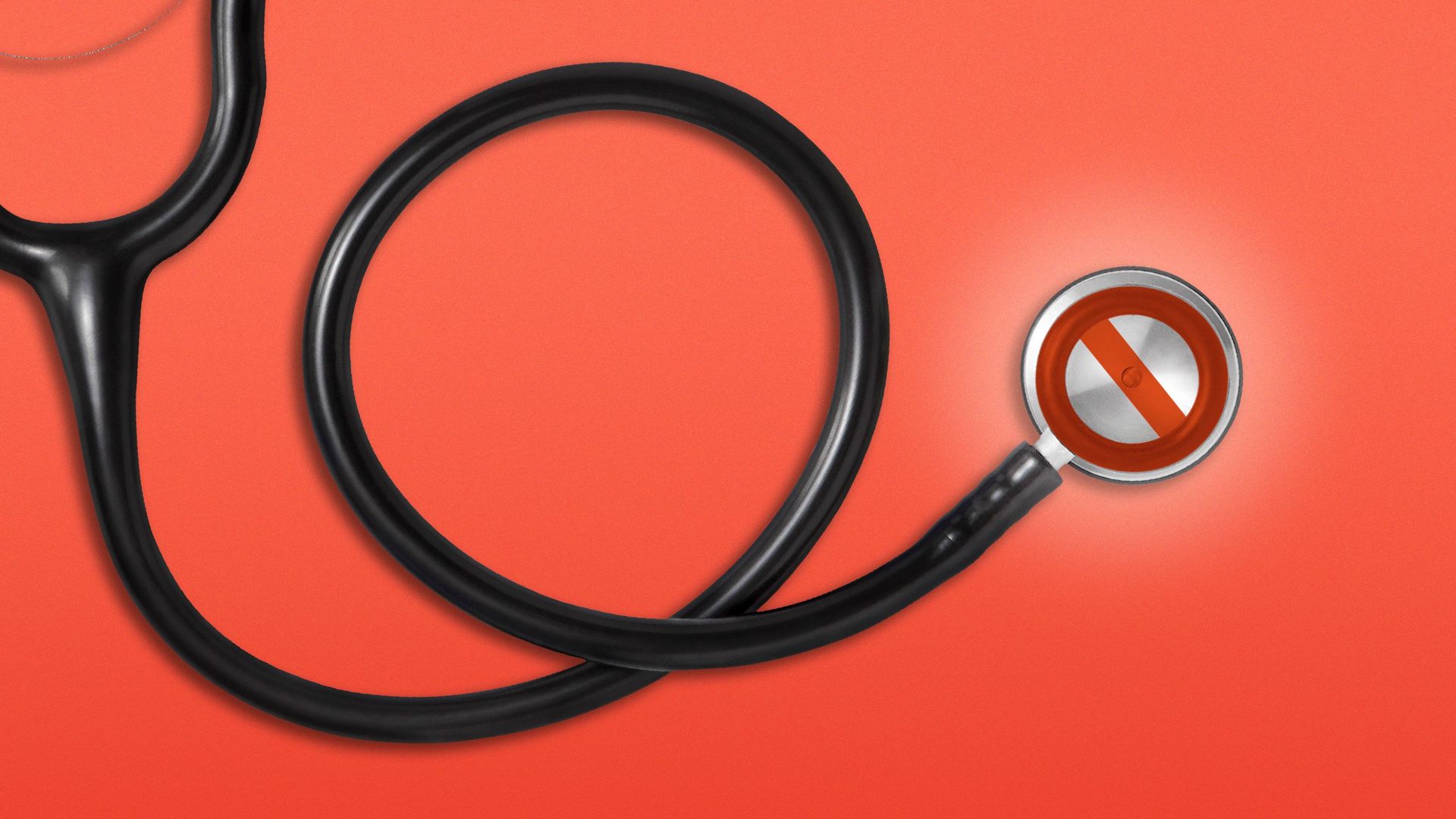 Physicians and other health care providers contend the Biden administration's proposed update to Medicare Advantage payment policies could wind up hurting their practices and patients.
Why it matters: With providers joining insurers against the proposed changes, the Biden administration is left with few allies.
CMS still could reverse course or delay the changes — an outcome that looks increasingly likely as more industry groups voice their discontent.
Driving the news: The Centers for Medicare and Medicaid Services last month proposed an average 1.03% revenue increase for private Medicare plans in 2024.
But insurers say changes to the MA risk adjustment model, which tweaks plan payment based on enrollees' health and demographic statuses, would result in a net cut next year.
Insurers and many consumer advocates came out strongly against the policy, and Republican lawmakers accused the Biden administration of effectively cutting Medicare with the proposal.
Meanwhile, smaller non-profit plans like the idea, and Humana CEO Bruce Broussard said during a conference on Tuesday that the rate notice could actually benefit the insurer, Modern Healthcare reported.
What they're saying: Providers now say that potential spillover effects from the new policy could hurt their own operations.
CMS should hold off on implementing the risk adjustment changes until it can study the effect they'll have on physician groups and patients, the Medical Group Management Association wrote to the agency.
"This proposal likely will reduce payments to plans, and ultimately providers who care for [patients] with chronic conditions," the American Medical Group Association added in its own letter.
The American Medical Association said CMS should consider a more transparent and longer comment period before changing the risk adjustment system, and look into how changes would effect health care quality measures and underserved patients.
Go deeper: Some provider groups also repeated insurers' arguments, citing an industry-funded study that said the change could decrease MA benefit offerings by $540 per member per year.
"The proposed changes outlined in the Advance Notice pose a serious threat to the seniors we serve — both in terms of their financial wellbeing and their physical health," the National Black Nurses Association wrote to CMS.
The other side: There's still a contingent within the industry that wants CMS to go through with its plans. Government audits have identified billions of dollars of excess payments to MA plans, and these envisioned changes will rein in the extra federal funds spent on the program.
"These improvements are long overdue and badly needed to assure appropriate financial payments and stewardship for MA funds," a group of nearly 40 health organization executives, academics and former administration officials wrote to CMS.
The Medicare Payment Advisory Commission, an independent agency that advises Congress on all things Medicare, said the proposal is an important step in fixing MA's payment model, and CMS can go even further to tackle overpayments to MA plans.
Worth noting: Humana — the second-largest Medicare Advantage carrier — isn't worried about the policy. When there's pressure on the rate notice, Humana does better financially, the company's CEO said, according to reports.
Additionally, the Alliance for Community Health Plans, which represents non-profit Medicare Advantage insurers, supports the general idea behind CMS's change to the risk adjustment model.
That said, CMS should delay the changes for a year to give insurers more time to prepare, ACHP said. Some of the organization's members also worry the altered model could disproportionately hurt plans serving low-income beneficiaries.
Go deeper