The political battle around Medicare Advantage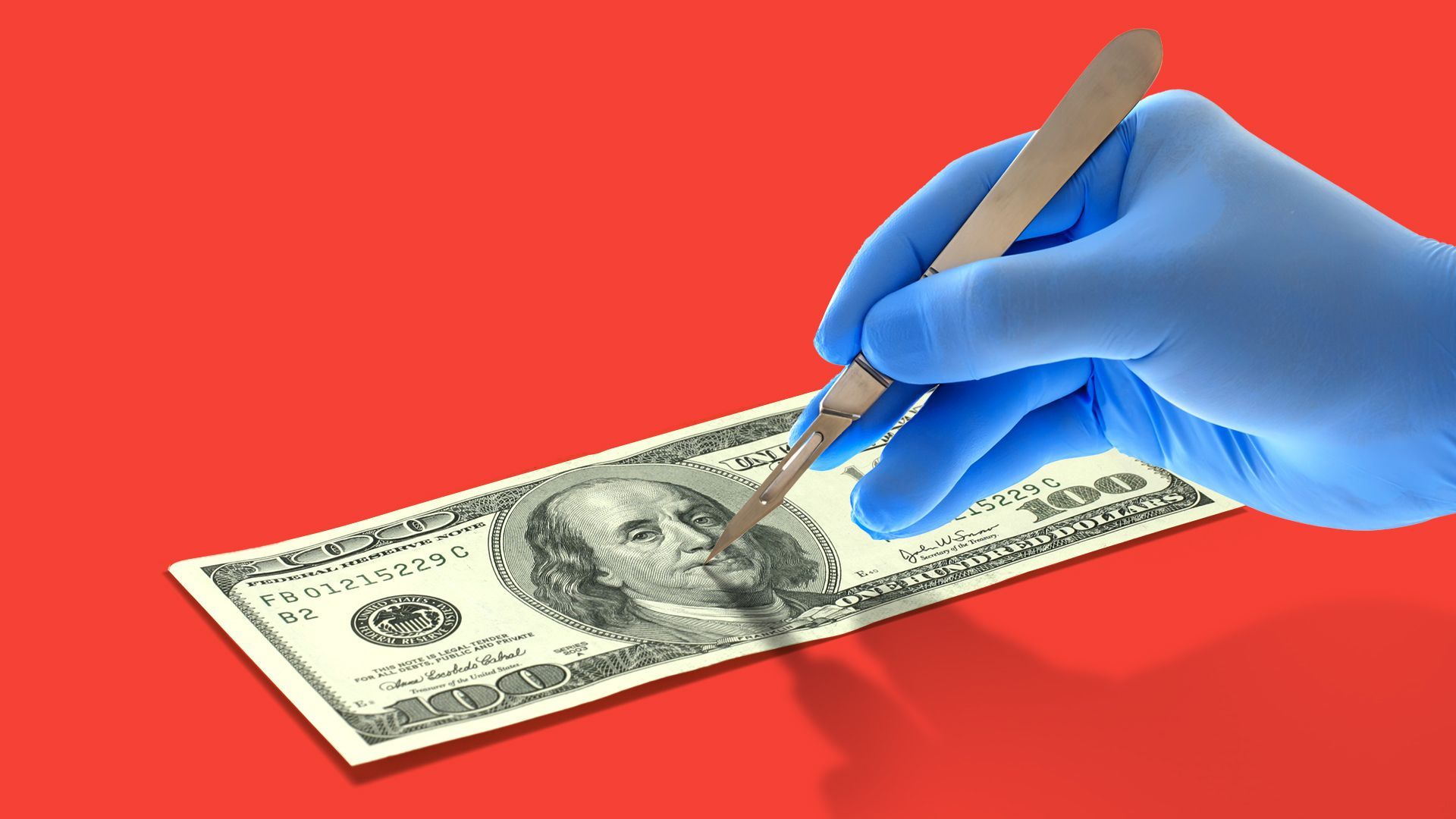 Republican lawmakers have flipped the script on Medicare cuts over the past few weeks, claiming it's the Biden administration that's slashing Medicare by reducing payments to Medicare Advantage plans.
Why it matters: As the debt ceiling fight looms, it has become increasingly politically toxic to talk about making any cuts to Medicare Advantage, even though experts say the program is overpaid.
Between the lines: In the GOP counteroffensive, it all comes down to whether lower payment increases for Medicare Advantage are really the same thing as a cut — and whether the public will believe they are, regardless of what the experts say.
What's happening: CMS proposed a 1.03% average increase in revenue for Medicare Advantage plans next year.
Although still a positive update, it's a stark contrast to this year's 8.5% average increase to plan revenue. But the 2023 update was an outlier compared with other recent updates.
Insurers and their lobbyists say policies included in the proposed update would effectively cut plan payment 2.27%. "The cuts could threaten important benefits," Better Medicare Alliance CEO Marybeth Donahue said in a news release about the advance notice.
The MA plans' concerns are compounded by another recent policy that will claw back about $4.5 billion from MA insurers over 10 years. CMS said these payments shouldn't have happened in the first place, and insurers will likely sue to stop the recoupments.
Reality check: Although risk adjustment changes proposed in the payment notice could reduce how much plans are paid per enrollee, plans will get more in other ways, including through increased payment benchmarks, per Kaiser Family Foundation.
What they're saying: The health policy experts we asked said that it's not so clear whether these changes amount to a true spending "cut."
"Obviously the plans argue that all of it is a cut. That's not exactly true," Joe Antos of the American Enterprise Institute said. "Democrats in Congress say there is no cut at all, and that's not exactly true either. Any money that comes out, it will have an effect on what MA plans offer beneficiaries."
Only in Washington is a 1% increase discussed as a payment cut, said Mark Miller, executive vice president of health care at Arnold Ventures. CMS could have gone even further to curb coding intensity in Medicare Advantage among the worst perpetrators, he said.
Miller also noted that beneficiaries didn't see significant changes to health care affordability and access when Medicare Advantage payments were cut in the ACA.
"If anything, it looks to me like Medicare's payments to MA plans will remain higher than they are supposed to be," said Matthew Fiedler, a senior fellow with the USC-Brookings Schaeffer Initiative for Health Policy.
The intrigue: During an Energy and Commerce hearing last year, some Republicans expressed interest in making sure the Medicare Advantage program is living up to its promise to save the government money.
But the 2024 rate proposal came out just as lawmakers begin to debate raising the debt ceiling.
House Republicans including Rep. Kevin Hern and Rep. Randy Feenstra have started calling out the Biden administration for Medicare Advantage cuts in tweets and op-eds. So have Sens. Tom Cotton and Steve Daines.
The Better Medicare Alliance even released an ad on the topic during this year's Super Bowl.
And Medicare Advantage isn't the Republicans' only campaign fodder. The National Republican Senatorial Committee started a new ad campaign last week accusing Democratic senators of threatening Medicare cuts in a COVID relief bill.
The other side: HHS Secretary Xavier Becerra shot back. "Any claim that this Administration is cutting Medicare is categorically false. Leave it to deep-pocketed insurance companies and industry front groups to characterize this year's proposed increase in Medicare Advantage payments as a pay cut," he tweeted.
What we're watching for: Will any Republicans still be interested in curbing Medicare Advantage overpayments at this point?
Two Republican lobbyists said GOP lawmakers have been meeting to try to figure out what is going on with the proposed rule and how they may want to change it, but specific solutions haven't been decided on yet. They're hoping to resolve it by the time the comment period ends March 3.
Go deeper