Biden administration seeks to recoup $4.7 billion from Medicare Advantage plans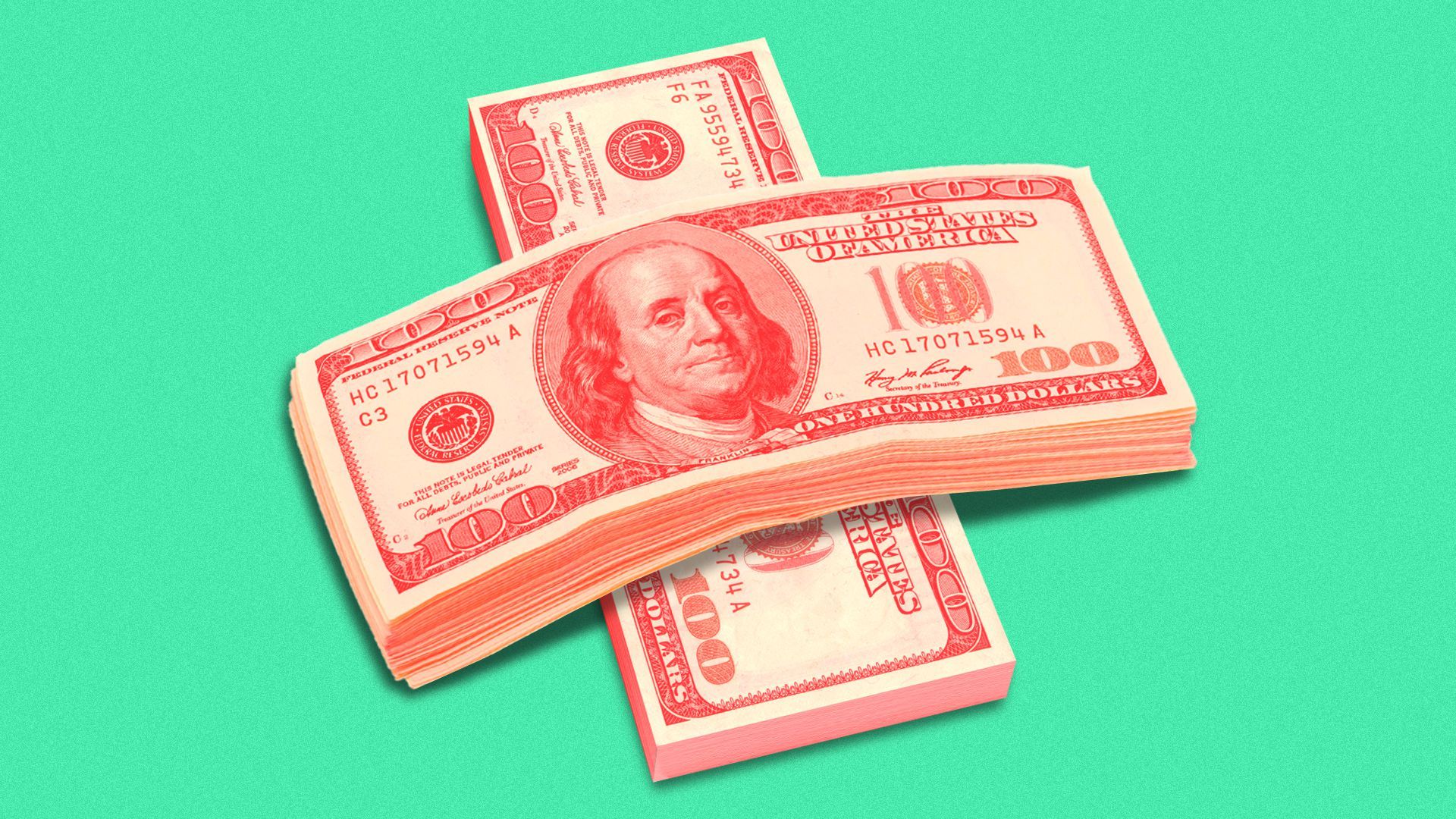 The Biden administration on Monday finalized an oft-delayed plan to step up audits of Medicare Advantage insurers in order to identify and recover overpayments.
Why it matters: Studies and audits have identified billions of dollars of excess payments to health plans that weren't supported by patients' medical records, but federal officials in the past backed off many repayment demands.
The final rule seeks to claw back $4.7 billion from 2023 through 2032.
It comes as more seniors are choosing private Medicare Advantage plans over traditional Medicare and insurers are facing scrutiny for aggressive sales tactics and not delivering on pledges to lower health spending.
How it works: The Centers for Medicare and Medicaid Services does audits called risk adjustment data validation, or RADV, to identify improper payments.
The inability to catch the biggest overpayments stirred a push for enhanced audits that would extrapolate results over a Medicare Advantage plan's entire patient population.
The pandemic and insurance industry pushback delayed the final rule multiple times.
Top Medicare Advantage insurers affected by the rule include UnitedHealthCare, Humana and CVS Health/Aetna.
The details: Under the plan finalized Monday, CMS will collect extrapolated audit findings starting with the 2018 plan year, and non-extrapolated overpayments from 2011 through 2017.
CMS originally proposed collecting extrapolated overpayments from as far back as 2011.
CMS will also not adjust Medicare Advantage payments to account for the difference in documentation standards between Medicare Advantage diagnosis data and traditional Medicare diagnosis data, which is not audited. The agency cites a 2021 court decision as the rationale.
What they're saying: "For years, federal watchdogs and outside experts have identified the Medicare Advantage program as one of the top management and performance challenges facing HHS, and today we are taking long overdue steps to conduct audits and recoup funds," said Health and Human Services Secretary Xavier Becerra.
"This rule is unlawful and fatally flawed, and it should have been withdrawn instead of finalized," Matt Eyles, president and CEO of the insurers' lobby AHIP, said in a statement on the policy. "The rule will hurt seniors, reduce health equity and discriminate against those who need care the most."
"This rule comes with enormous costs and fails to target the most egregious diagnosis coding violations," Alliance of Community Health Plans President and CEO Ceci Connolly said in a statement.
What we're watching: Insurers have questioned whether parts of Medicare's methodology are legal and could challenge the rule in court.
The higher costs to plans could lead some insurers to pull out of markets — and beneficiaries could face higher costs, fewer plan choices or reduced supplemental benefits under the Medicare Advantage program, per an Avalere analysis.
CMS will also release an advanced notice of Medicare Advantage rates for 2024 soon. The payment notice could offset some market concerns raised for health plans by the RADV proposal, said Raymond James analyst Chris Meekins.
Reality check: The real impact on plans will likely be quite small. CMS's annual payments to Medicare Advantage plans are expected to increase to $943 billion by 2031, the Kaiser Family Foundation estimated.
Go deeper