D.C. declares early defeat on crime reforms ahead of Senate vote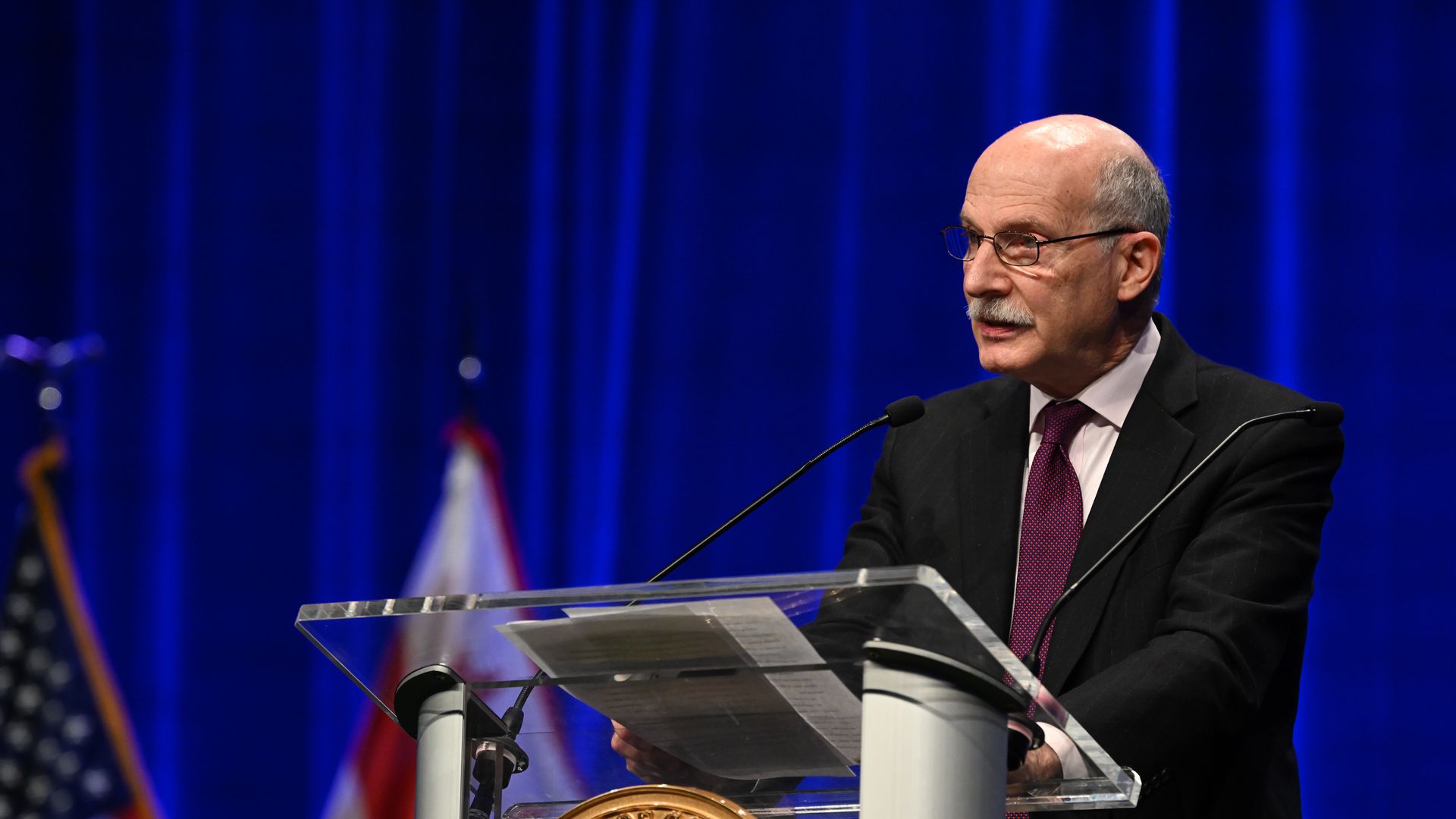 The D.C. Council bowed to bipartisan pressure on Monday by attempting to withdraw sweeping changes to the city's criminal code that the Senate appears on track to block later this week.
Why it matters: The local legislation, which reduced maximum penalties for some violent crimes, sparked a national debate on crime and led many Democrats to side with Republicans in spite of their party's support for D.C. home rule.
It has led to a showdown between D.C. and Congress that could result in federal lawmakers blocking a local law for the first instance since 1991.
Driving the news: D.C. Council Chair Phil Mendelson sent a last-ditch letter aiming to withdraw the bill on Monday morning. Two Senate leadership aides said later the vote is still expected to occur.
One aide told Axios that the Home Rule Act does not allow for such a withdrawal and that the Senate vote is contingent on a House-passed resolution, not the D.C. council's transmission.
Sen. Bill Hagerty (R-Tenn.), who introduced the Senate resolution overturning the reforms, called Mendelson's stated withdrawal a "made-up maneuver."
D.C. Del. Eleanor Holmes Norton expects the Senate vote to still occur, her spokesperson Sharon Eliza Nichols said, downplaying Mendelson's claims of authority to withdraw a bill once it has been submitted to Congress.
What's happening: Mendelson's backtrack came after President Biden announced he wouldn't veto the GOP-led resolution, handing House Republicans a win and providing cover to vulnerable Senate Democrats.
What they're saying: "It will be a hollow vote" if Congress moves ahead on the overturn, Mendelson told reporters earlier Monday. He admitted he couldn't find a precedent for a D.C. bill being withdrawn from Congress during its required review period.
"I don't know exactly what to expect," said Mendelson, on how the Senate will react to his move.
He indicated council members will ultimately make adjustments to the reform package before resubmitting to Congress.
Between the lines: Mendelson said Biden's announcement last week that he wouldn't veto the resolution probably meant more Democratic senators would join in support.
The resolution has been expected to get substantial bipartisan support in the Senate.
That could further enrage House Democrats, who were already incensed that Biden waited until after the House voted on the resolution to announce that he wouldn't veto it.
Editor's note: This story has been updated with additional developments and background.
Go deeper