The investing rule expected to force Biden's first veto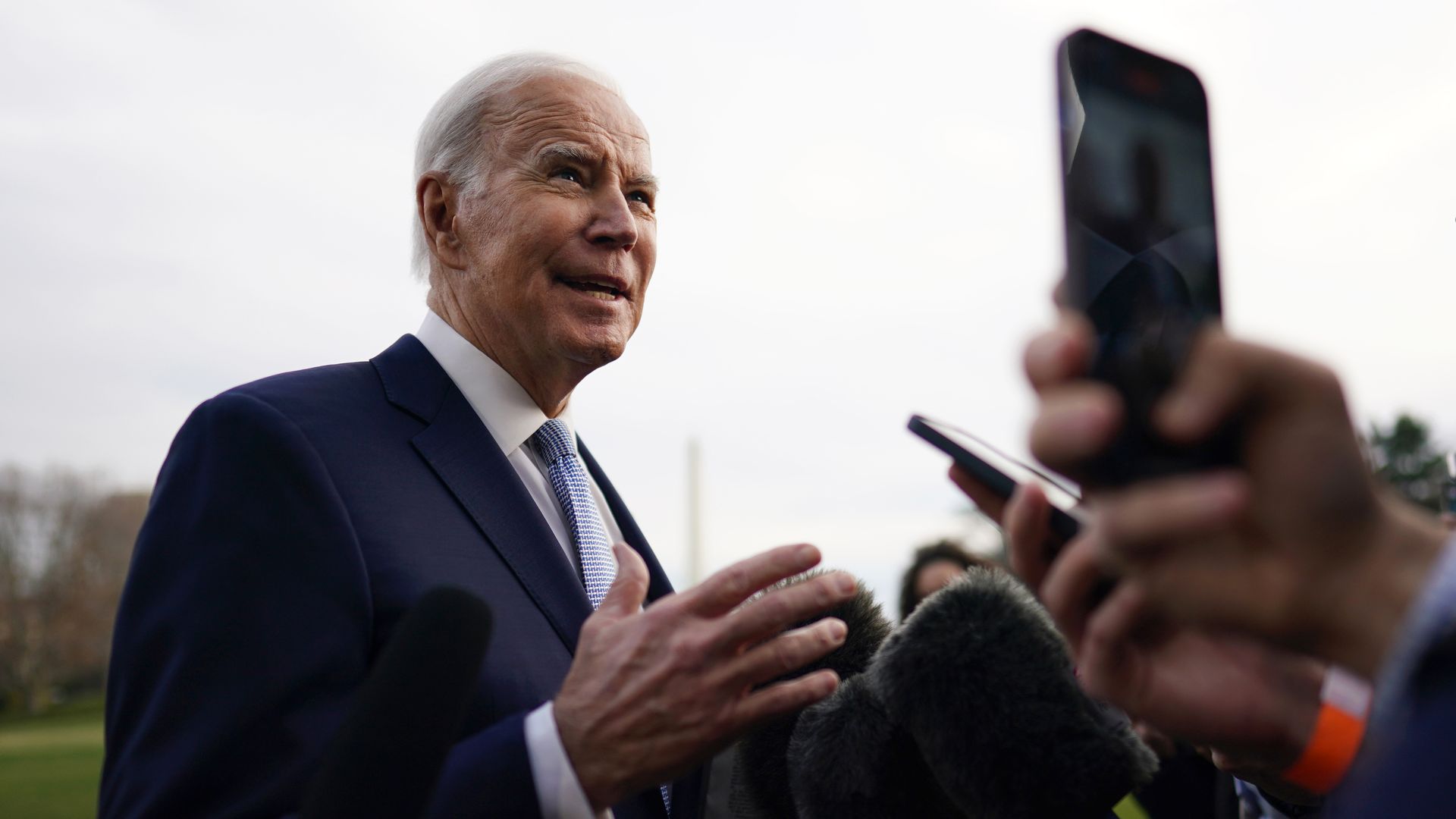 President Biden is threatening to use the first veto of his term to block a bill targeting a rule on retirement investing that passed through Congress this week.
The big picture: The measure would overturn a Labor Department rule that allows retirement fund managers to take "environmental, social and governance," or ESG, factors into account when picking investments.
The Labor Department rule doesn't force fiduciaries to do anything, but it allows them to consider ESG factors if doing so benefits the investor, Axios' Nick Sobczyk notes.
Why it matters: Democratic Sens. Jon Tester (Mont.) and Joe Manchin (W.Va.), both facing re-election in 2024, bucked their own party and joined Republicans to pass the bill and send it to Biden's desk.
House Republicans passed the bill on Tuesday with support from one Democrat, Rep. Jared Golden of Maine.
ESG criteria have become a political touchpoint, with Republicans criticizing them as evidence of "woke" business practices.
"We have these woke and weaponized bureaucrats at the Department of Labor and they came out with regulations to invest retirement money in far-left liberal causes," Sen. John Barrasso (R-Wyo.) said after the vote.
Zoom out: Biden, who has signaled that he intends to veto the measure, said the government "would be interfering with the market" if the rule is revoked.
Between the lines: Republicans expected Biden's veto but went forward with the resolution believing that courts could potentially use it to establish that Congress never intended the Labor Department to make such a rule, Sobczyk previously reported.
Go deeper... Biden's potential ink-stained March
Go deeper