ESG vote meets campaign trail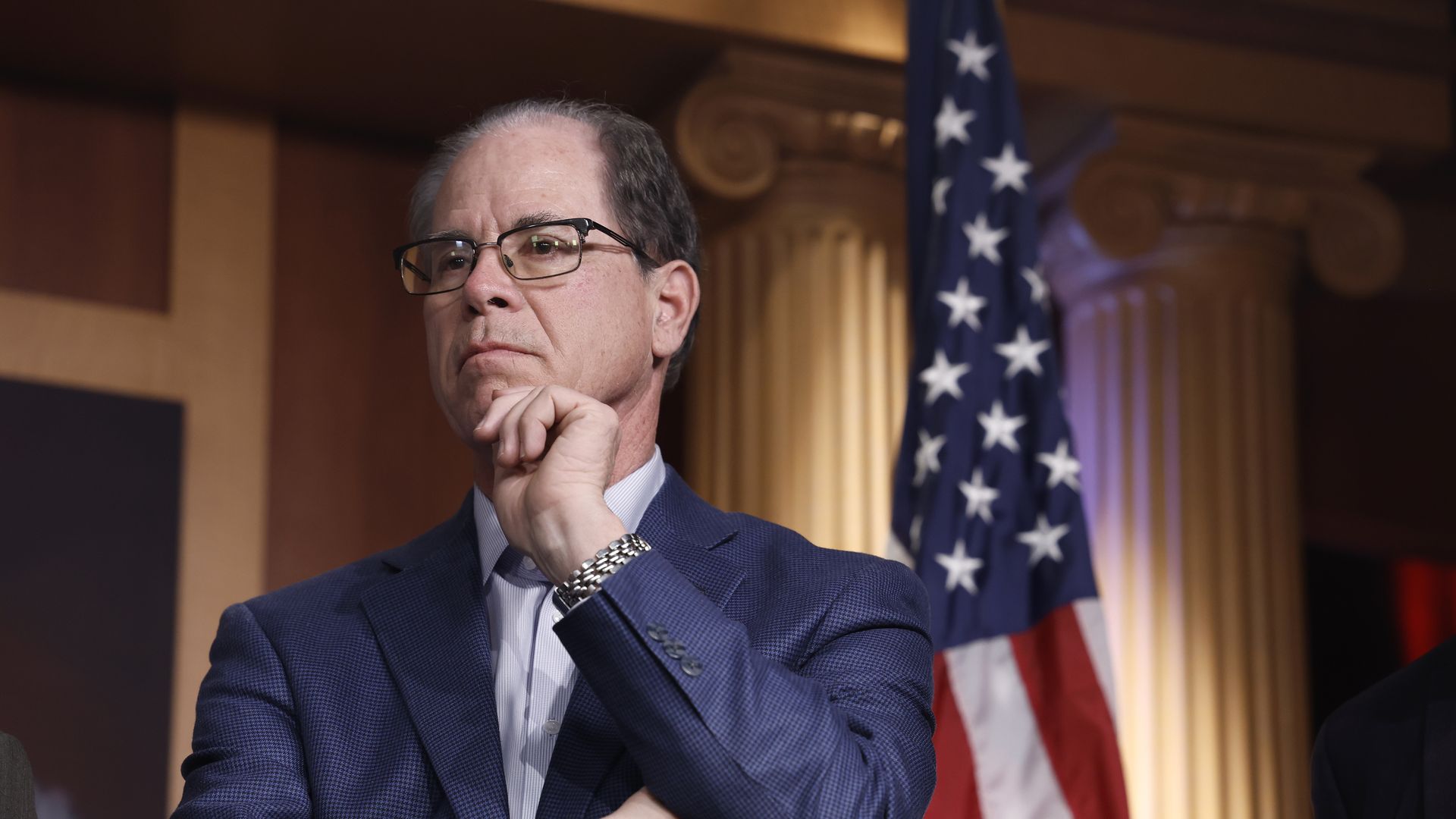 Republicans are accelerating their effort to make climate-conscious investing a 2024 campaign issue.
Why it matters: It's part of a new wave of climate politics that could impact where capital goes in the energy transition.
Driving the news: Americans For Prosperity is up with a digital ad campaign targeting vulnerable House and Senate Democrats, urging them to vote to overturn a Department of Labor rule that allows retirement fund fiduciaries to consider environmental, social and governance factors in their investments.
The House has teed up a vote today on the Congressional Review Act resolution.
The Senate is likely to follow suit Wednesday, according to Sen. Mike Braun, the lead sponsor. Republicans are trying to rally enough moderate Democrats to pass it.
Department of Labor regulations aren't exactly red meat for the base—but AFP and the GOP believe they can paint this as the Biden administration politicizing your retirement fund.
The other side: Environmental advocates liken the backlash against ESG to Critical Race Theory, the obscure academic discipline that Republicans blew up for partisan gain during the 2022 campaign.
"It's just a bucket for putting everything that you don't like about how the world is evolving. They used CRT, and they weaponized it well, to win school boards. That is the playbook," said Andrew Behar of As You Sow, a nonprofit shareholder advocacy group.
What they're saying: "It seems on its face like kind of an obscure issue, these Department of Labor regulations," Akash Chougule, VP of government affairs for AFP, told Axios. "But I think this regulation in particular is about to make it very, very real for a lot of people who are already struggling."
Braun, the lead Senate sponsor of the resolution, has said he expects it to be a "tough vote" for the purple and red state Senate Democrats up for re-election in 2024.
That group includes Joe Manchin, the only Democratic cosponsor of Braun's resolution.
Two of his potential opponents—West Virginia Gov. Jim Justice and Attorney General Patrick Morrisey—have been leading figures in the state-level pushback against ESG.
Jon Tester, one of the Democratic senators targeted by the AFP ads, is also weighing whether to vote for the resolution. He just announced his 2024 re-election campaign.
Yes, but: Fundamentally, this is about free speech, Behar said.
The DOL rule, which overturned previous Trump administration rulemaking, doesn't force fiduciaries to do anything. It allows them to consider ESG factors if doing so benefits the investor.
Context: Strategically, this vote isn't so much about overturning the rule, since President Biden will veto the resolution. The GOP thinks it could help them beat it in court, as we told you this month.
Of note: Oil and gas companies are involved in a lawsuit against the rule led by GOP states, and the industry's long-term future is surely a factor in the broader ESG fight.
The Department of Labor rule would "deny financing to the oil and natural gas industry. That's the ultimate goal," said Kathleen Sgamma of the Western Energy Alliance, which is backing the lawsuit.
Our thought bubble: Republicans are throwing a lot of spaghetti at the wall here. This vote is one of myriad ways they're pushing back on the climate-friendly investing kick that's been percolating in the private sector.
Go deeper