House GOP game plan: Investigate everything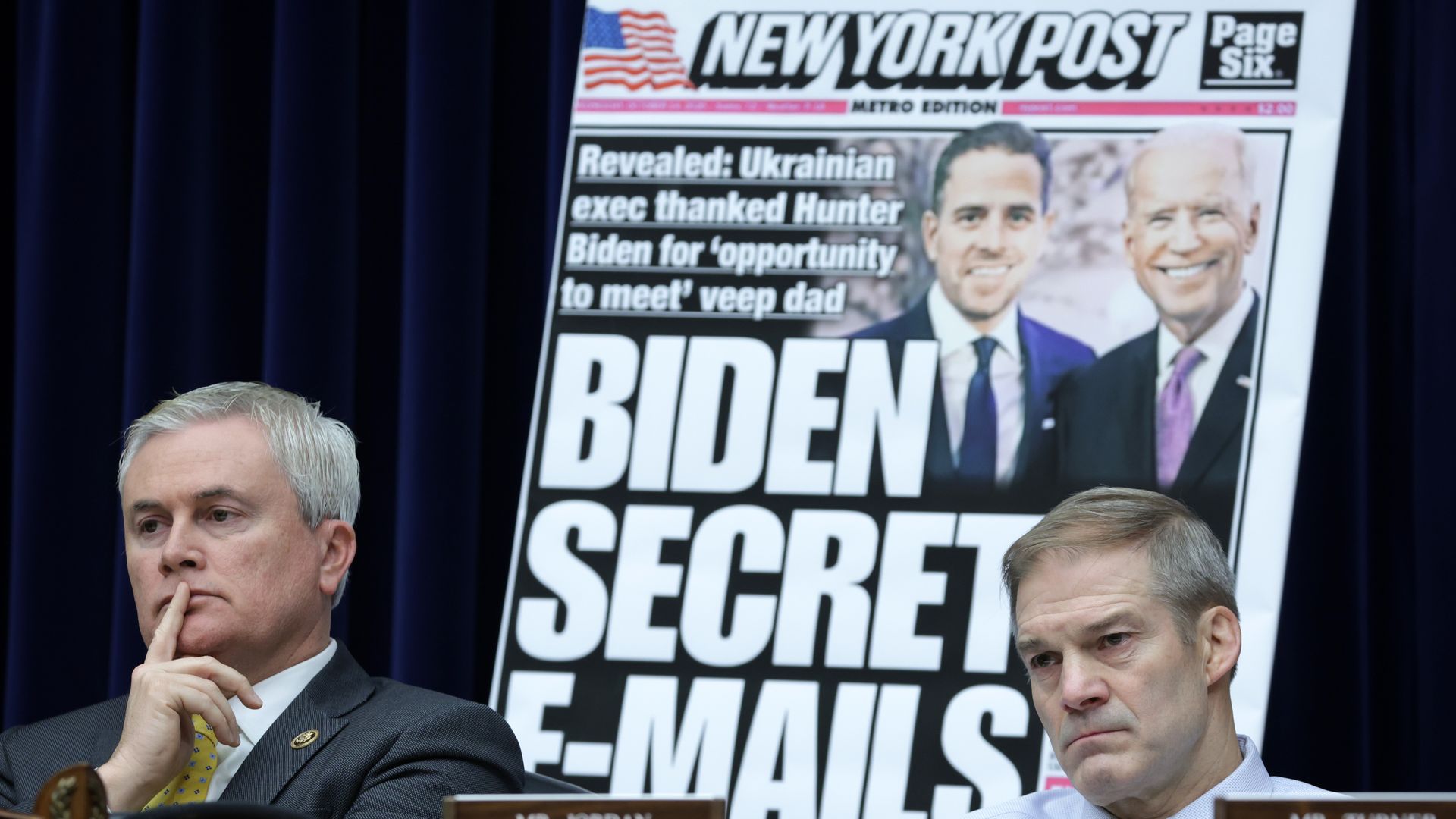 House Oversight Chairman James Comer (R-Ky.) is declaring a huge portion of the U.S. government ripe for investigation, dramatically expanding Republicans' probes beyond the Biden administration, Axios has learned.
Why it matters: The Oversight panel has a broad mandate to ensure the effectiveness of U.S. agencies, but Comer's plan is particularly ambitious — involving probes of everything from the U.S. Postal Service to the National Archives to the city of Washington, D.C.
Driving the news: The committee is set to vote Tuesday on an oversight plan — a copy of which was viewed by Axios — listing 20 targets. They include:
Agencies whose authorizations have lapsed or are expiring, such as the Office of Government Ethics and the Office of National Drug Control Policy
Waste, fraud and "abuse of authority" in all federal agencies
The federal workforce — including whether the government's expanded telework policies "adversely affect agency performance"
Federal regulations the GOP leadership thinks are burdens on small businesses and the economy
The U.S. Postal Service, as a law is implemented to make it financially sustainable
Washington, D.C. — An already heated battle between House Republicans and the city will get hotter as the panel examines D.C. spending of federal money.
The National Archives — The panel will look at how it "preserves records, including classified records, at the end of a presidential administration."
The big picture: The Oversight committee has been full steam ahead in probing a variety of issues Republicans aim to campaign on in 2024. Those include business transactions involving President Biden's family, Twitter censorship, fentanyl being smuggled across the southwest border, and the origins of COVID-19.
It also is among the panels investigating the train derailment in East Palestine, Ohio. Republicans have focused on Transportation Secretary Pete Buttigieg and his department in that probe.
Go deeper