Displaced Ukrainians long to return home but feel stuck as war rages on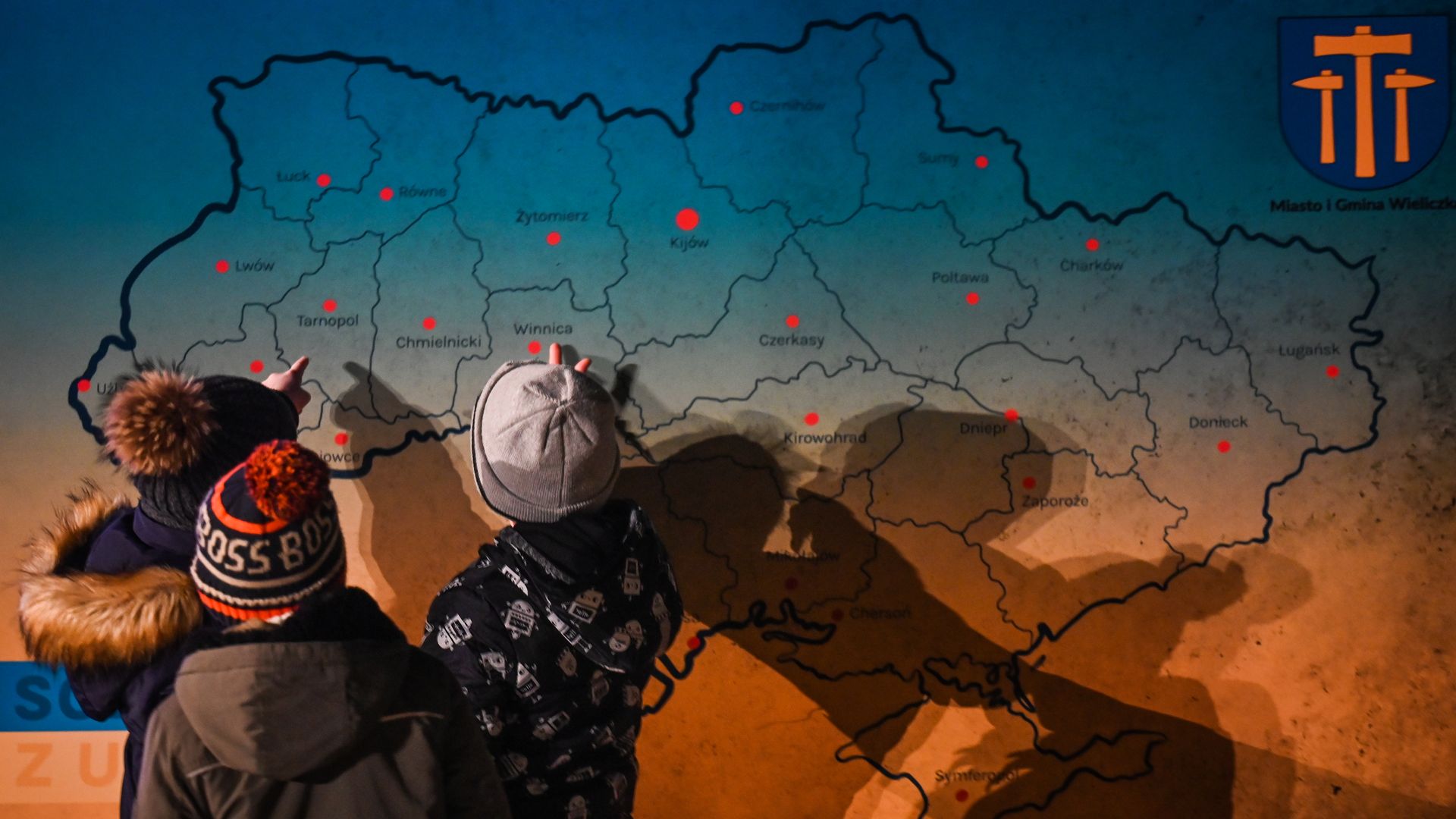 The vast majority of people forced to flee their homes due to the war in Ukraine intend to return — but very few can imagine doing so in the next few months, according to a pair of new reports from the UN refugee agency.
The big picture: The mass exodus caused by Russia's invasion a year ago was quickly labeled Europe's fastest-growing refugee crisis since World World II. Today, roughly 8 million Ukrainian refugees remain scattered across Europe and more than 5 million are displaced within Ukraine's borders.
"The human suffering and hardship that has been caused by the war is beyond comprehension," UNHCR's Europe director Pascale Moreau said in a statement this week. "With a third of Ukraine's population forced to flee their homes, the situation remains unpredictable."
By the numbers: About 77% of Ukrainian refugees and 79% of internally displaced Ukrainians want to return home one day, the UN reports found.
But just 12% of both refugees and IDPs plan to do so in the next three months.
That's largely due to safety and security concerns, the reports said.
91% of refugees also emphasized the need for basic services, like water, electricity, and health care, as a critical factor in whether they planned to return.
IDPs pointed to the need for adequate housing.
What they're saying: When Russia's invasion began, Olga Afanasieva initially stayed in her home in Kyiv with her husband and their 5-year-old son. But after 10 days of "tension and [air raid] alarms," as well as the feeling she had had "some kind of a nervous breakdown," her husband begged her to leave.
She fled with her son to Kraków, Poland, to stay with a friend, and eventually got an apartment that she currently shares with another Ukrainian mother and that woman's young son.
She has returned to Ukraine twice for short trips in order to secure a passport for her son and says that she longed to stay, even extending one trip by a week. But then, Russia launched strikes against Kyiv and she was reminded of the realities of living in a warzone.
"One more time, you have this sense of danger. You understand that you are the kids', so you don't belong to yourself. You cannot do anything that you would do if you were alone," Afanasieva says.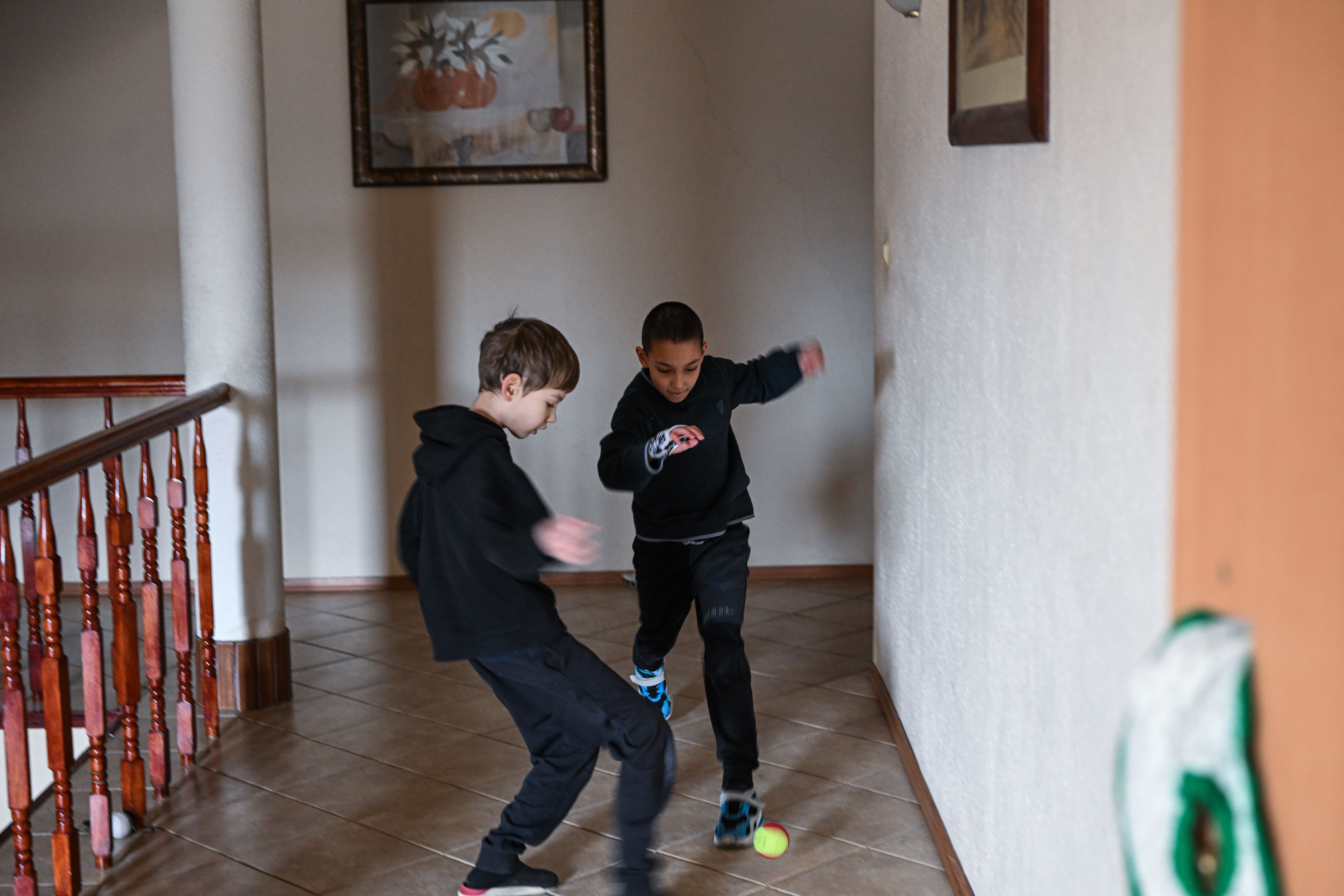 State of play: For refugees in Europe, there are signs that life in their host countries has slightly improved compared to earlier in the war.
About 46% are now receiving income from employment, up from 37% in September. Around 45% are staying in rented accommodations, up from 27%.
Shabia Mantoo, a spokesperson for UNHCR, tells Axios such improvement is important. "It's really crucial for them and also for their host communities because when they're contributing to the economy, they're contributing back to their host communities and host societies," Mantoo says.
Those improvements, however, will never completely erase the challenges those displaced by war face and the trauma they've already experienced.
Hennadii Anatoliyowych Onatskyi tells Axios through an interpreter that he and his family, including his 13-year-old son who has autism, hid from Russia's bombardment on their home city of Mariupol for nearly a month in a shelter built in WWII.
Unable to flee through Ukrainian territory, they left through Russian-occupied territory and were taken to what Onatskyi says was an overcrowded Russian "filtration center" where they spent four days.
When they were allowed to leave, Onatskyi says they fled first to Belarus and then finally to Poland, where his 30-year-old daughter lives with her husband.
The stress of the two-week journey took a tremendous toll on Onatskyi's son, who had to be hospitalized for several days upon arrival in Poland. "Now he's at home," says Onatskyi, "but anyway, his condition is very poor."
Onatskyi tells Axios he can't envision returning to Ukraine any time soon, but adds "we never say never."
Go deeper: Preparing for Putin's long war
[UNSUPPORTED BLOCK TYPE: atomic]
Go deeper