Nikki Haley: Bernie Sanders is the reason "we need" competency tests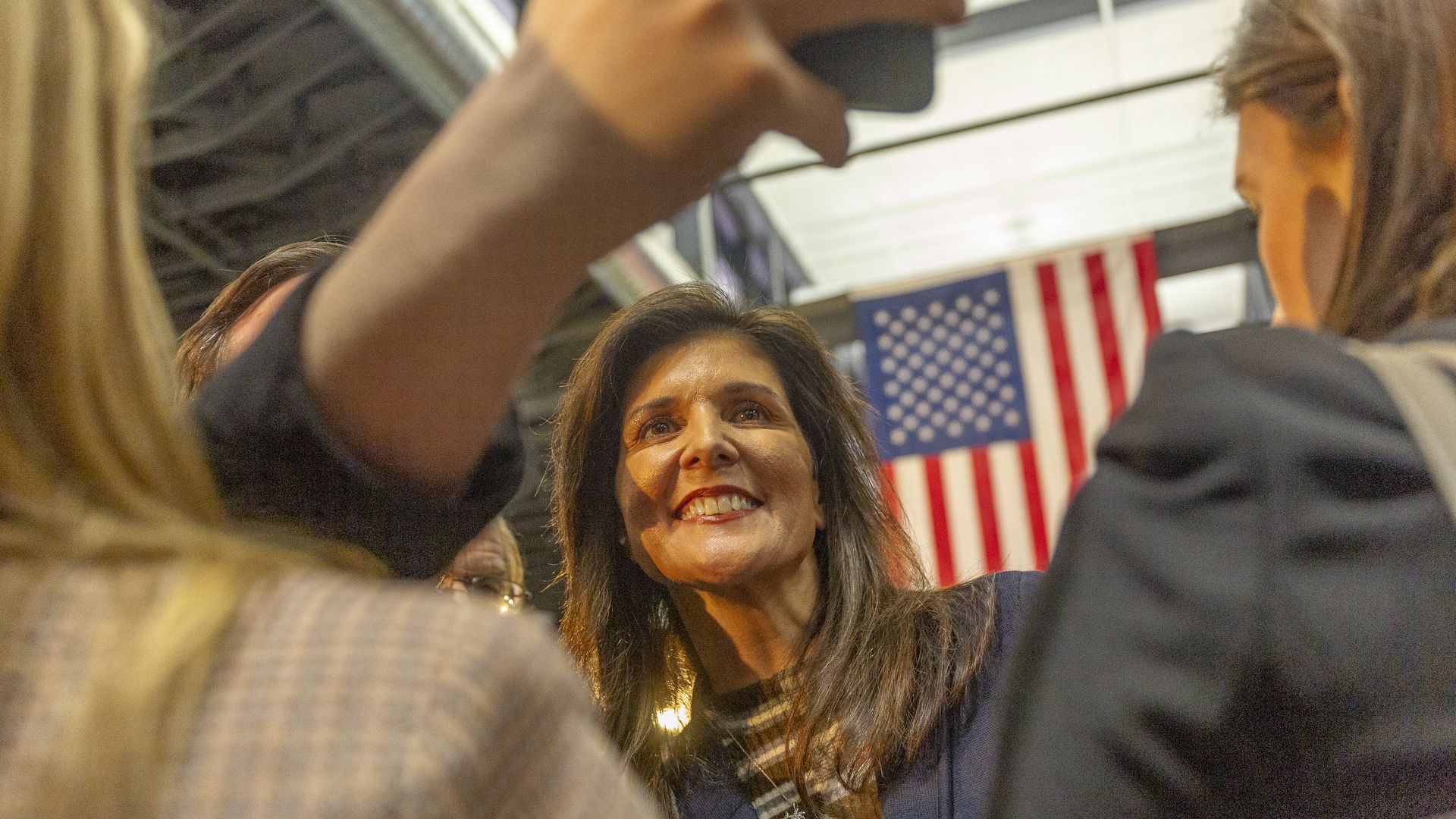 Former U.N. ambassador Nikki Haley slammed back at Sen. Bernie Sanders (I-Vt.) after he criticized her proposal for mental competency tests for older politicians.
Driving the news: Sanders, 81, told Stephen Colbert on CBS's "Late Show" Monday that Haley's plan for competency tests for all federal candidates over the age of 75 is "nothing more than old-fashioned ageism" and is "not acceptable."
Haley, 51, defended her proposal claiming at a campaign event Tuesday that "Bernie Sanders lost his mind because I asked for that. He is exactly the reason we need it," per The Hill.
Of note: When Colbert said the Constitution already lays out the qualifications for the presidency, Sanders replied, "Well some of these guys don't worry about the Constitution too much."
Catch up quick: Haley, 51, presented the idea of mental competency tests during her 2024 presidential campaign announcement last week.
"America is not past our prime. It's just that our politicians are past theirs," the former South Carolina governor said.
Sanders then called the proposal "absurd" and told CBS News' "Face the Nation that "we are fighting racism, we're fighting sexism, we're fighting homophobia, I think we should also be fighting ageism."
What to watch: Both Democrats and Republicans are getting louder about age as a way to avoid a 2024 re-match between Biden, 80, and former President Trump, 76.
Go deeper