Quality of life on the internet is coming at a higher price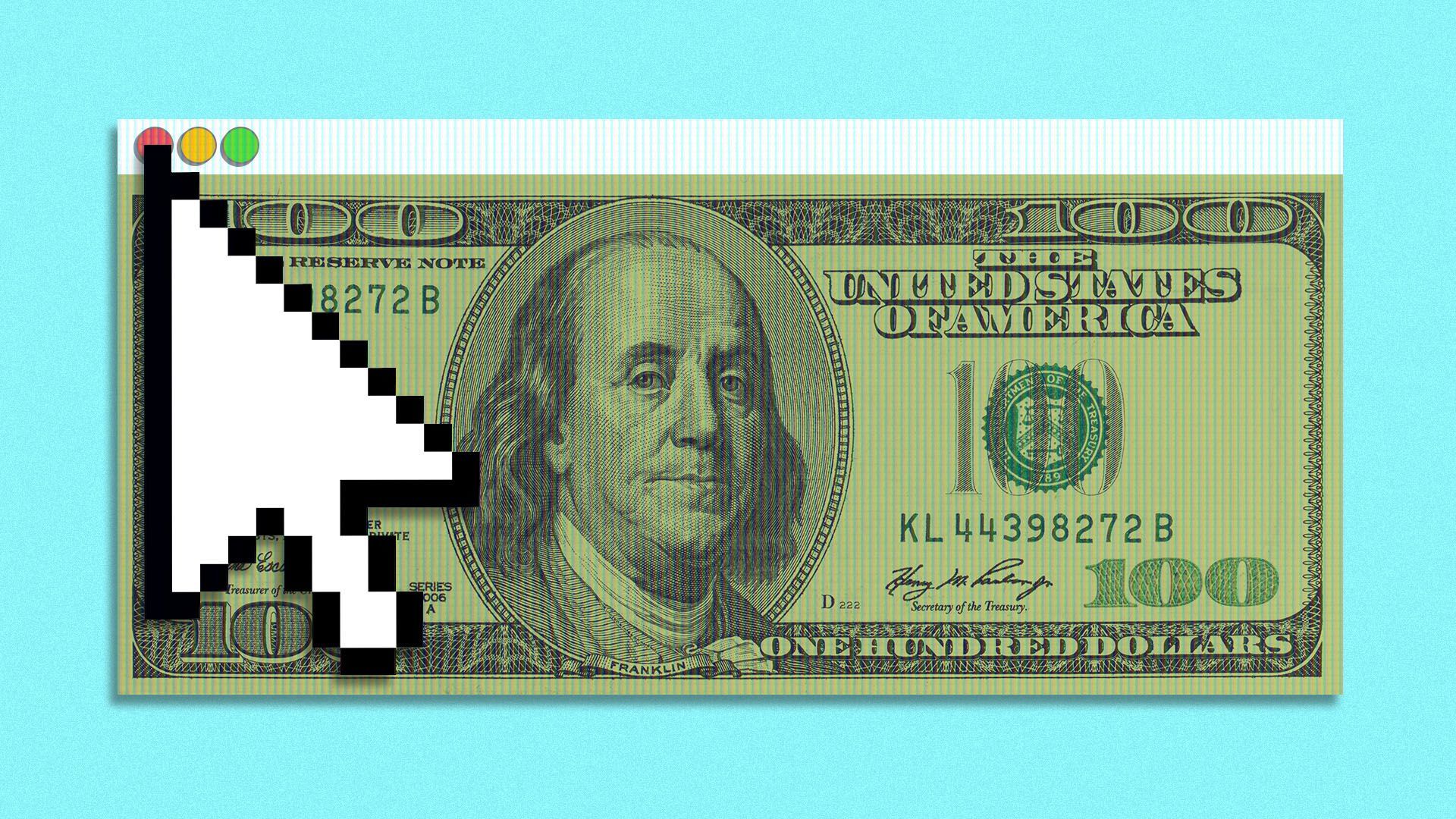 A better quality of life on the internet is becoming increasingly pricey.
Driving the news: The world's biggest social platforms are experimenting with charging people for everything from improved account security and support, to the promise of wider public exposure.
Meta said on Sunday that it's starting to trial a new paid verification service for Instagram and Facebook users to receive a badge signifying that they've authenticated their identity. For $11.99 or $14.99 monthly, customers also receive "proactive account monitoring for impersonators" and "access to a real person" for account issues.
The move follows Twitter's announcement on Friday that two-factor authentication via text message would only be offered to paying Twitter Blue customers after March 20.
With Twitter Blue now relaunched, customers can pay monthly for a blue checkmark, on Twitter, have the ability edit tweets, see fewer ads "soon," post longer tweets and be featured more prominently on other users' timelines, among other perks.
Between the lines: While both companies are in many ways targeting their most prolific users — or creators — for new revenue, internet watchdogs have long viewed authentication and identity protection features as basic responsibilities of online platforms, not premiums or frills.
What's happening: Legacy web-based companies are maturing, looking for greater ways to squeeze money from users they have while fighting for loyalty through new features as consumers demand novel experiences online.
In that fight, internet players ranging from social media companies, delivery apps, media networks and business software providers have been rolling out paid extras.
Details: Snap's Snapchat+ launched last year for $3.99 monthly gives paying customers access to more content options, including graphics and settings.
Dating apps including Hinge and Tinder have been testing $50 to $60 and $500 monthly plans for their "most intentioned users" — people who want advantages including better recommendations, and for their "like" to be seen faster, according to Bloomberg.
Uber, Lyft, Instacart and DoorDash have all launched subscription services in recent years that promise faster service and bundled discounts.
Be smart: The steady growth of internet advertising helped fuel the first two decades of apps and services. But as companies and their investors look for greater profits, finding customers willing to pay helps to diversify their sources of revenue.
Twitter CEO Elon Musk called Meta's moves on Sunday "inevitable."
Bloomberg Intelligence analyst Mandeep Singh estimates that Meta's Verified feature could add $2 billion to $3 billion to Meta's annual revenue.
The big picture: The entire internet experience has become more expensive in recent years alongside heightened levels of inflation for energy and other goods and services.
Our thought bubble: A greater number of pay-to-play options risks separating the internet into haves and have-nots, compounding the digital divide while exacerbating income and mental health inequality.
And as Axios has written previously, while the creation of a paid internet layer may never crowd out free alternatives, it threatens to leave society with even fewer shared reference points.
Go deeper: Everyone wants to sell your attention
Go deeper