Buttigieg calls for stronger safety measures after Ohio derailment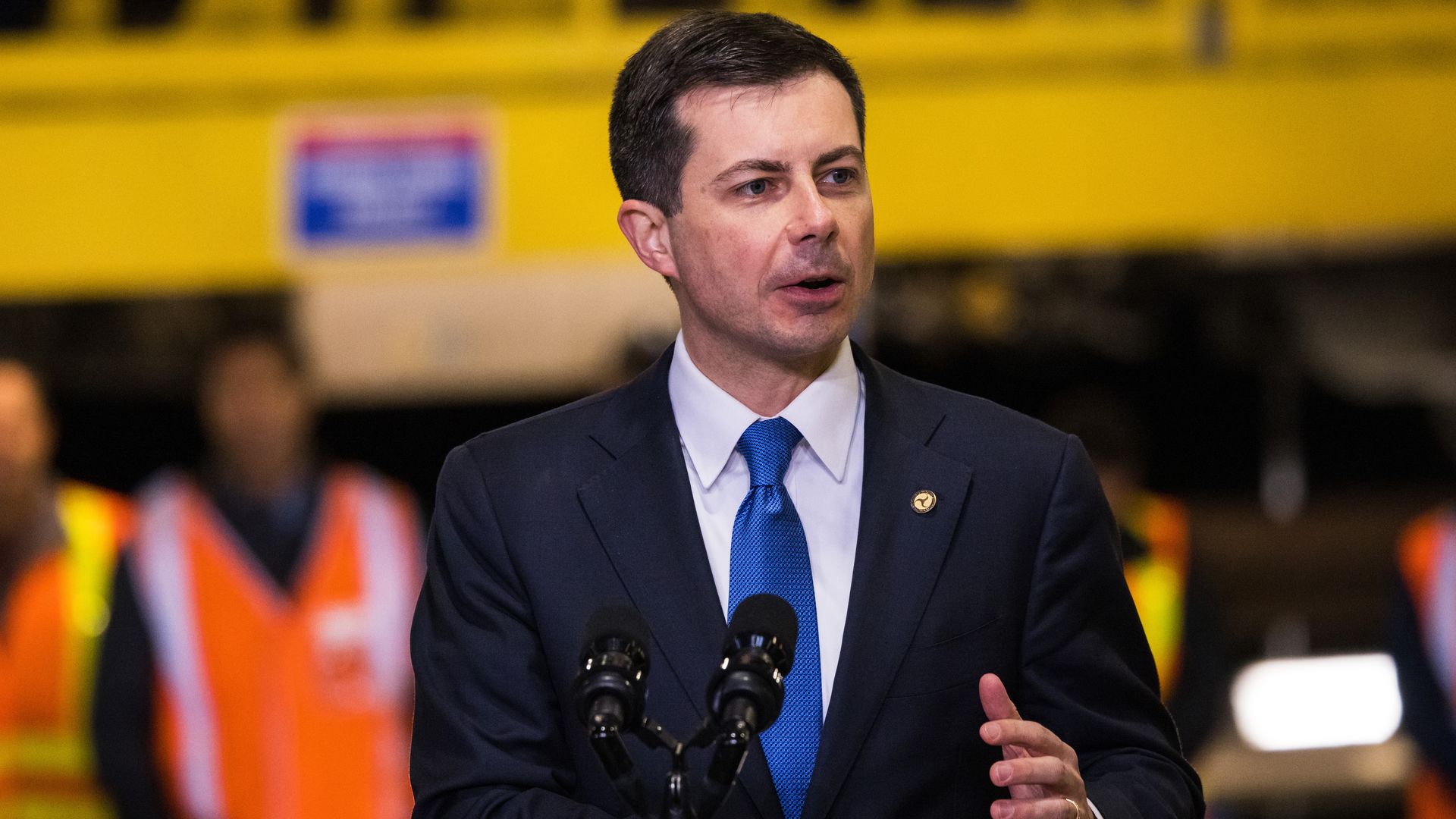 Secretary of Transportation Pete Buttigieg on Tuesday urged the rail industry to improve safety measures after the derailment of a Norfolk Southern train carrying hazardous materials in East Palestine, Ohio, earlier this month.
The big picture: Buttigieg called on Congress to help hold the freight rail industry accountable by increasing the maximum fines that the Transportation Department can issue.
He wants to give the Transportation Department more room to penalize rail companies for violating safety regulations and strengthen rules governing high-hazardous shipments.
Why it matters: The Department of Transportation said rail operators can improve rail safety by joining the Federal Railroad Administration's close-call reporting program.
The department asked companies to deploy new inspection technologies while retaining human inspectors and phasing in safer tank cars before a congressionally mandated 2029 deadline.
It also called on the industry to provide paid sick leave to its workers, which was the issue at the heart of a narrowly averted nationwide rail strike in December.
What they're saying: "Profit and expediency must never outweigh the safety of the American people," Buttigieg said.
"We at USDOT are doing everything in our power to improve rail safety, and we insist that the rail industry do the same – while inviting Congress to work with us to raise the bar."
The big picture: A mechanical issue with an axle of one of the 150 cars is believed to be the cause of the derailment of at least 50 of the cars, though the National Transportation Safety Board hasn't made an official determination.
After the derailment, the company released and burned vinyl chloride, a colorless but hazardous and carcinogenic gas used to produce PVC plastic and vinyl products, from five tanker cars because of an explosion risk.
Buttigieg sent Norfolk Southern a letter on Sunday, accusing it of putting profits before safety measures.
He said on Monday he plans to visit East Palestine "when the time is right," according to CNN.
Go deeper: Norfolk Southern reported rise in railway accident rates ahead of Ohio train derailment
Go deeper