Buttigieg urges Norfolk Southern to support Ohio town after train derailment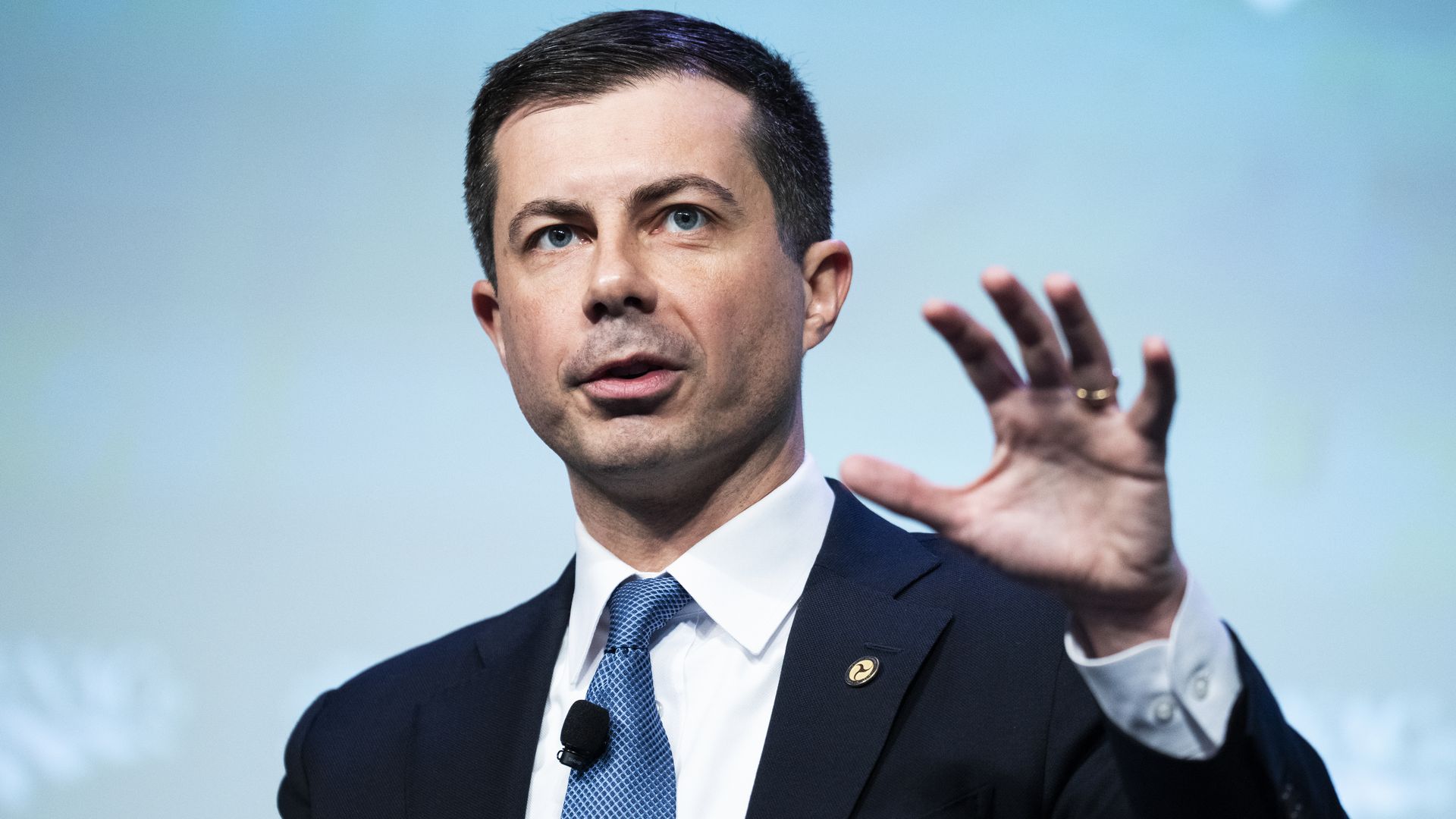 Transportation Secretary Pete Buttigieg sent rail operator Norfolk Southern a letter on Sunday over the derailment of one of its trains carrying hazardous materials near East Palestine, Ohio, earlier this month.
Why it matters: In the three-page letter to Norfolk Southern president and CEO Alan Shaw, Buttigieg accused the company of putting profits before safety measures and urged it to "demonstrate unequivocal support for the people" of East Palestine.
Train cars carrying at least five different types of chemicals were involved in the derailment, and at least three of those chemicals were either spilled during or released and burned after the wreck.
After the derailment, the company released and burned vinyl chloride, a colorless but hazardous and carcinogenic gas used to produce PVC plastic and vinyl products, from five tanker cars because of an explosion risk.
At least one now-dammed local waterway was contaminated as a result of the crash.
What they're saying: "The arithmetic suggests Norfolk Southern can remain extremely profitable while also complying with a higher standard of safety regulation and offering better consideration to its workers. Similar patterns appear across your entire industry," the letter reads.
"In this context, Norfolk Southern and your industry must demonstrate that you will not seek to supercharge profits by resisting higher standards that could benefit the safety of workers and the safety of American communities, like East Palestine," it continues.
Buttigieg said the National Transportation Safety Board is in the process of determining the cause of the derailment, while the Federal Railroad Administration is investigating whether the company violated safety measures with the train.
The big picture: Ohio state agencies and the U.S. Environmental Protection Agency have said they have not detected any levels of hazardous substances released during or after the crash in the air or municipal water in or near East Palestine.
Ohio Gov. Mike DeWine said on Friday the Department of Health and Human Services and state health authorities would set up a clinic inside the town as a precautionary measure, which would allow any resident to visit a doctor over any health concerns.
Norfolk Southern CEO Shaw met with officials in East Palestine on Feb. 18.
Read the letter:
Go deeper: East Palestine residents "right to be skeptical" after train derailment, Ohio senator says
Go deeper