This year's pizza trends: Fewer pineapples, more pickles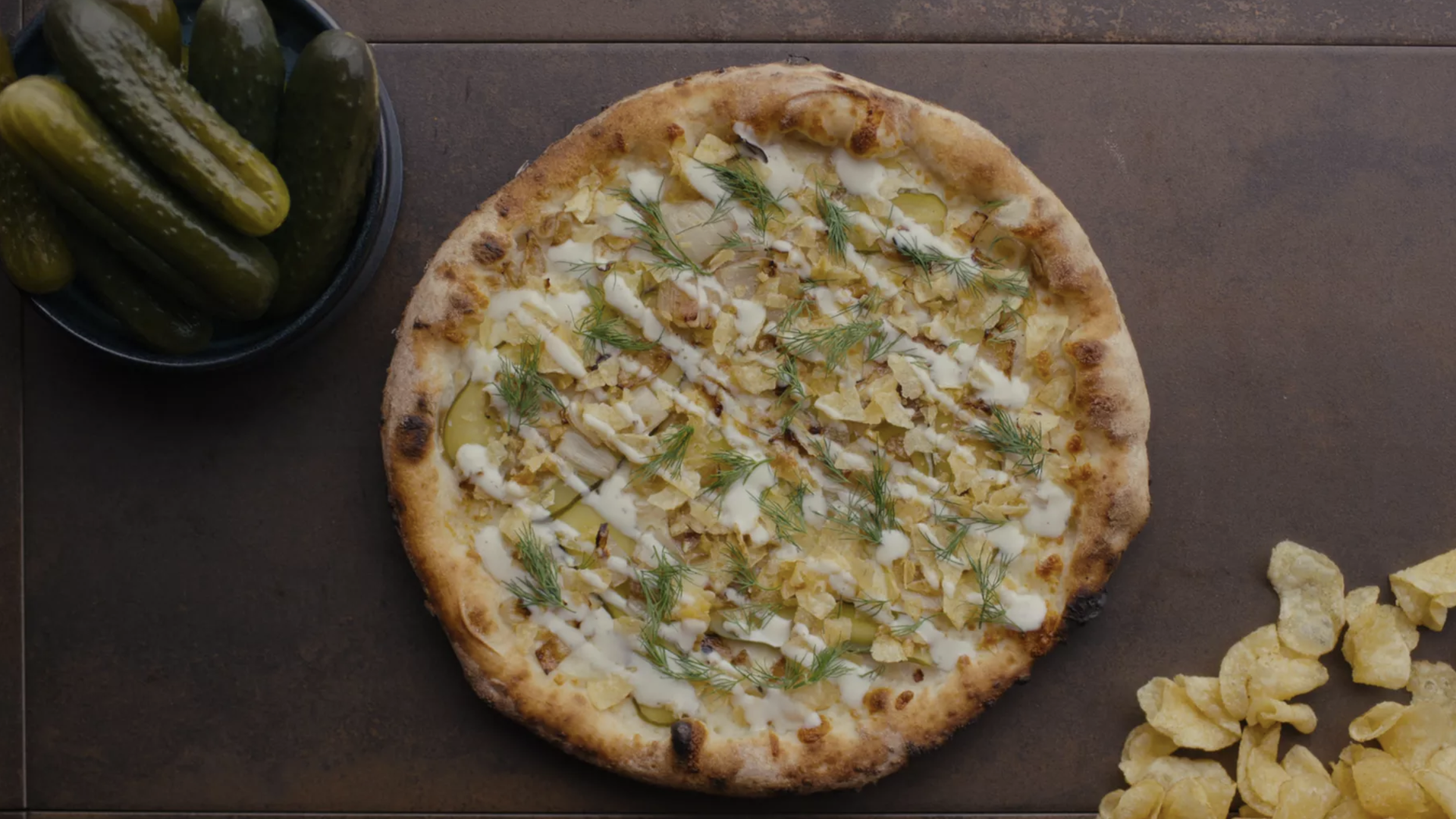 Mushrooms, pickles and maybe — just maybe — ranch dressing are the big pizza trends to watch this year, according to a new report from Slice, an ordering app for locally owned pizzerias.
State of play: Slice identified a few winners and losers in the great toppings debate by tracking orders across the 19,000 mom-and-pop pizzerias using the platform nationwide.
The findings:
🍄 Mushrooms continue to boom in popularity. They were on 8.9% more pizzas in 2022 than the year before, mirroring the larger pro-shroom trend in decor, recipes and parties.
🥒 Pickles are having a moment. "Pickle pizza went viral in 2018 and has steadily become a bigger and bigger favorite," per Slice's report.
Case in point: A new pickle pizza at the Minnesota State Fair drew some of the longest lines the fair has ever seen.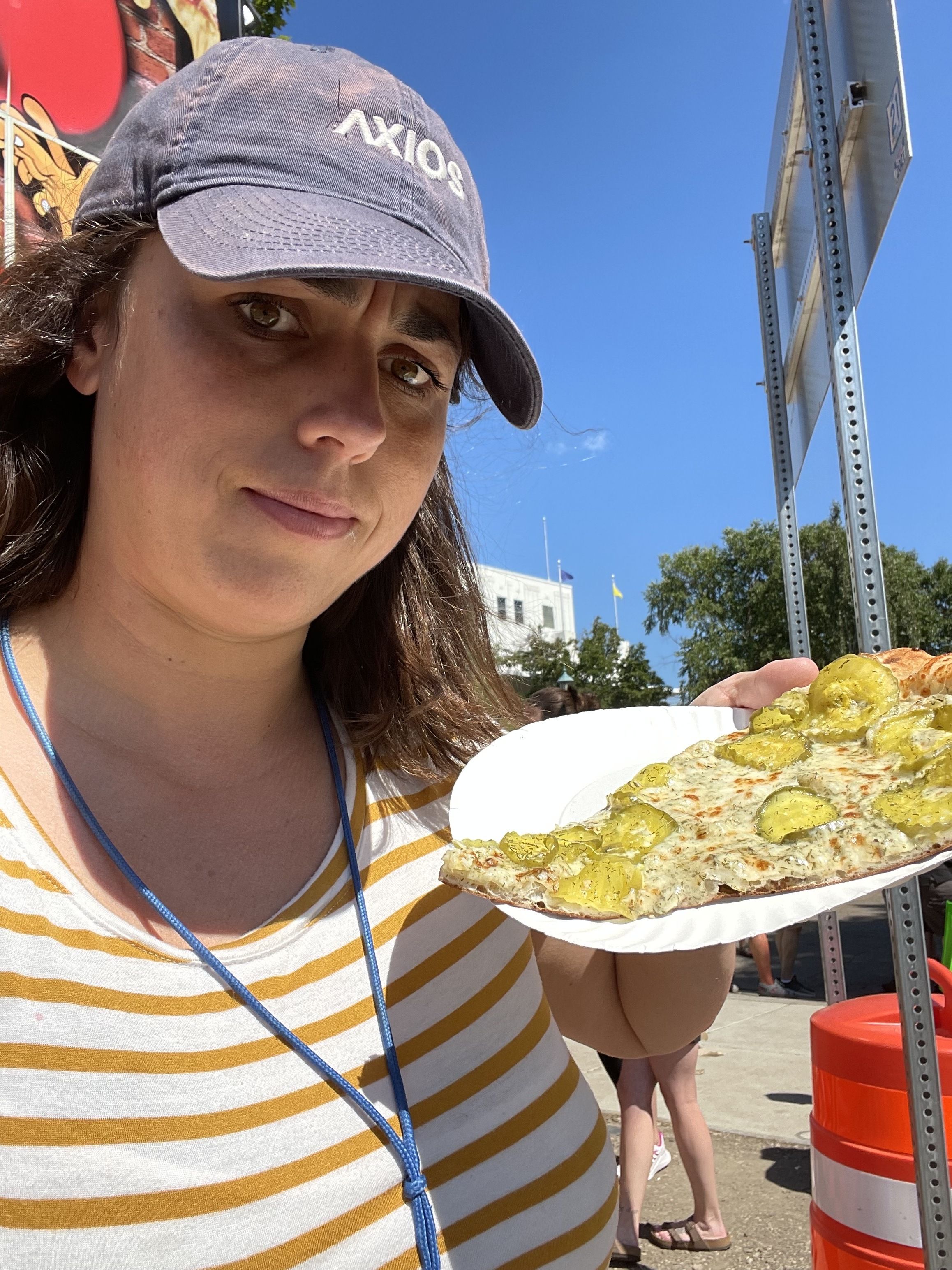 🍍 The big loser: pineapple. Last year, Slice predicted the juicy fruit would continue to rise in pizza popularity (despite its controversial status).
Instead, it made its way onto 6.1% fewer pizzas in 2022.
Jury's still out: Ranch. Slice saw a 9.7% surge of ranch dressing on pizza in 2022, but Uber Eats' "Cravings Report" claims the ranch bubble is bursting.
Ranch dressing was the most-requested special instruction on Uber Eats during the height of the pandemic, but it didn't even crack the top 20 in 2022.
What we're watching: Roman-style pizza, known for its thin focaccia-like base, is on the rise, according to Slice.
Zoom out: The price of a cheese pizza at Slice pizzerias increased an average of 6.4% last year compared to 2021, the company tells us. The average cost of a pie is now $17.81, but that varies widely by state.
Oregon's pizzas are the most expensive, with an average price of $26.94.
Oklahoma's are the cheapest, at $12.70.
The big picture: Pizza remains the country's go-to party meal of choice, but nothing brings a group together — or tears it apart — like arguing over toppings and styles.
So much so, Axios Local has put together the ultimate pizza bracket to crown the best pizza city. Today is the championship round between Chicago and Detroit — vote here.
The bottom line: No matter if your favorite is deep dish or thin crust or comes covered in olives (gross), we all have opinions. Voice yours and vote for Axios Local's best pizza city.
Read more from Axios Local:
Go deeper