Trump pokes Haley's 2024 bid: "I told Nikki to follow her heart"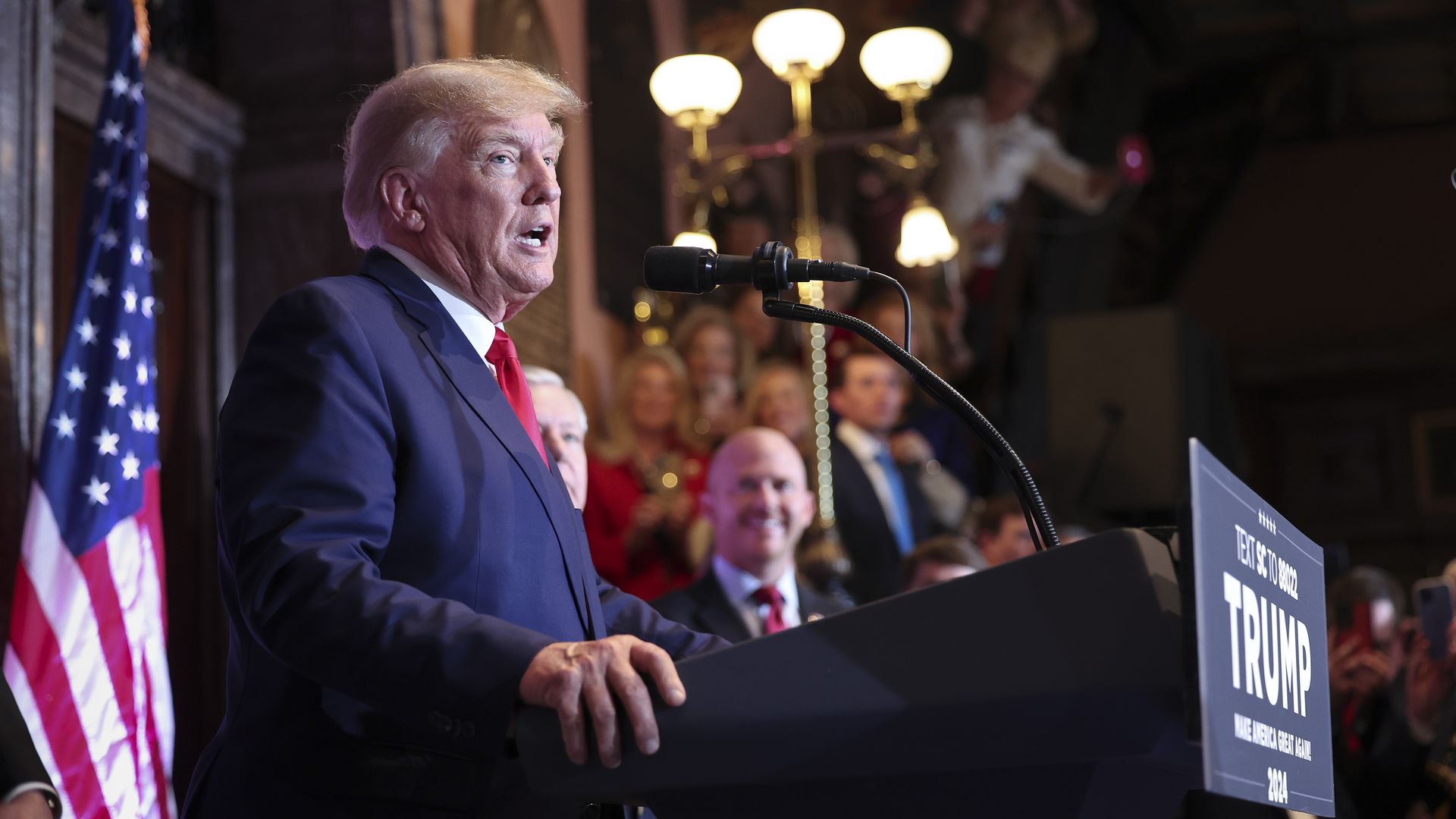 Former President Trump said he told Nikki Haley to "follow her heart" when deciding to run for president but noted she previously said she would not run in 2024 if he was also running.
Driving the news: "Nikki Haley had a hard time making the decision to run for President," Trump wrote on his Truth Social account, adding that he told Haley "to follow her heart, not her ambition or belief" when considering a presidential run.
"Who knows, stranger things have happened," he also wrote. "She's polling at 1%, not a bad start!!!"
Trump told Fox News Digital on Wednesday that "[Haley] should do what she wants to do and not be bound by the fact that she said she would never do it."
"I want her to follow her heart — even though she made a commitment that she would never run against who she called the greatest president of her lifetime," he told Fox News Digital.
Flashback: Haley in 2021 said she "would not run if President Trump ran, and I would talk to him about it."
"That's something that we will have a conversation about, at some point."
The big picture: Haley, the former U.S. ambassador to the United Nations and governor of South Carolina, formally entered the 2024 presidential race at a campaign event in South Carolina on Wednesday.
She is the second Republican to officially announce her candidacy.
Go deeper... Nikki Haley avoids a Trump nickname on her 2024 launch day
Go deeper