The argument for a conservative manager in the White House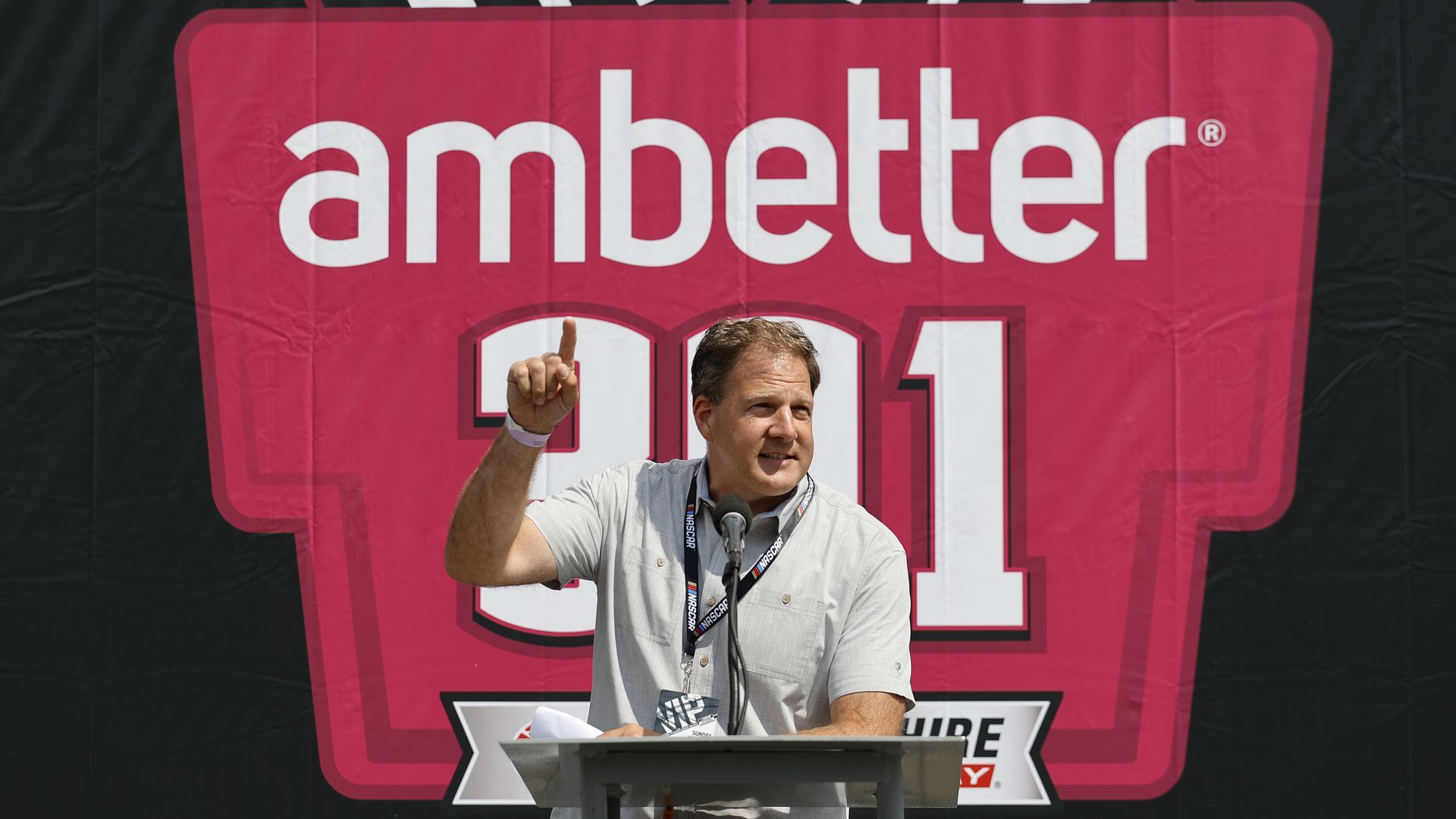 As he mulls a presidential campaign, New Hampshire Gov. Chris Sununu (R) argues the country needs a competent conservative manager as president more than a fighter.
Why it matters: "You always have to be willing to fight as a leader. But I think you've got to be sure you're a manager first," Sununu told Axios in an interview at the National Governors Association winter meeting.
"I think America as a whole is looking for results-driven leadership that calls the balls and strikes like they see them and is super transparent."
Notable quotable: Drawing a contrast with Florida Gov. Ron DeSantis, who has used the power of government to advance conservative priorities on education, Sununu said:
"We all hate this cancel culture that's out there. Those are societal issues in this country that have to be taken on. But it isn't the government that's going to come and solve that problem."
Sununu recently launched a 501(c)4 committee, Live Free or Die, that allows him to raise unlimited money from donors as he explores a presidential campaign.
But he doesn't sound fully committed.
"Maybe it's us leading the charge — maybe not," Sununu said in our interview. "But we're definitely going to be part of that conversation, and hopefully we're making the candidates better versions of themselves."
Sununu added that any presidential candidate who doesn't have a path to victory by October or November should drop out — a nod to concerns that too many GOP candidates could end up boosting former President Trump.
Go deeper: Sununu slammed President Biden for demoting New Hampshire from its first-in-the-nation Democratic primary status, and predicted that he'll face a serious primary opponent in New Hampshire next year.
"The opportunity is wide open for someone to come in and crush it in the New Hampshire primary," Sununu said. "Nobody cares about the sanctions or whatever they do. Nobody cares about that."
Go deeper