Updated Feb 10, 2023 -

World
Biden to visit Poland to mark 1 year since Russia's invasion of Ukraine began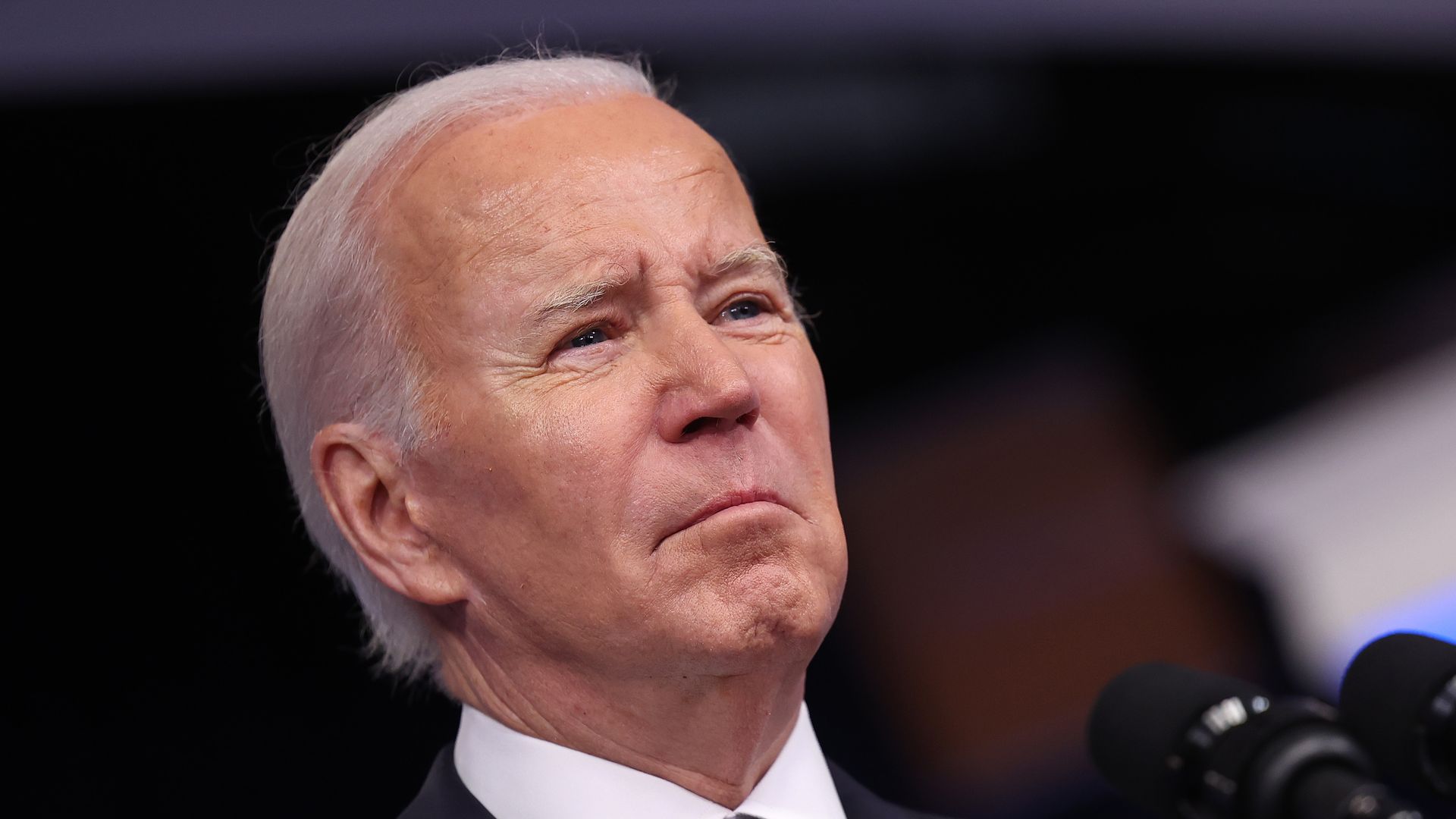 President Biden will travel to Poland later this month to mark the one-year anniversary of Russia's invasion of Ukraine, the White House said on Friday.
The big picture: During the visit, which is scheduled from Feb. 20-22, Biden will meet with Polish President Andrzej Duda and other NATO leaders, White House press secretary Karine Jean-Pierre told reporters. He will also deliver remarks ahead of the anniversary of the war on Feb. 24.
The president's remarks will address how the U.S. has "rallied the world to support the people of Ukraine as they defend their freedom and democracy, and how we will continue to stand with the people of Ukraine for as long as it takes," Jean-Pierre said.
Asked whether Biden will attempt to visit Ukraine during the trip, National Security Council spokesperson John Kirby said he did not have "any additional stops to preview."
State of play: The White House did not say whether the U.S. would announce any specific new aid packages for Ukraine around Biden's trip.
But Kirby did say that the president "will certainly make clear that additional security assistance, additional financial assistance, additional help for Ukraine will be coming from the United States."
Ukrainian President Volodymyr Zelensky made a surprise visit to France and the United Kingdom earlier this week as he continued his push for more military aid, including fighter jets, which many Western nations haven't ruled out but have been so far hesitant to provide.
Many analysts and some Ukrainian officials believe Russia is preparing for a major new offensive that could begin either around the anniversary or in the spring. Earlier Friday, Russia launched dozens of strikes across Ukraine, including against Kyiv, Ukrainian officials said.
In December, Zelensky visited the U.S., where he met with Biden and addressed Congress. During the Ukrainian leader's visit, Biden announced $1.8 billion in additional military aid, including for the first time the Patriot missile defense system.
Flashback: Biden traveled to Poland just weeks after Russia began its invasion, saying in a speech from Warsaw that Russian President Vladimir Putin "cannot remain in power."
A White House official later clarified that Biden's point "was that Putin cannot be allowed to exercise power over his neighbors or the region. He was not discussing Putin's power in Russia, or regime change."
Go deeper